Kathleen Murphy column: Flipping through the pages of library history
I remember playing at the park across the street from my house in Morley Heights when the Bookmobile suddenly appeared.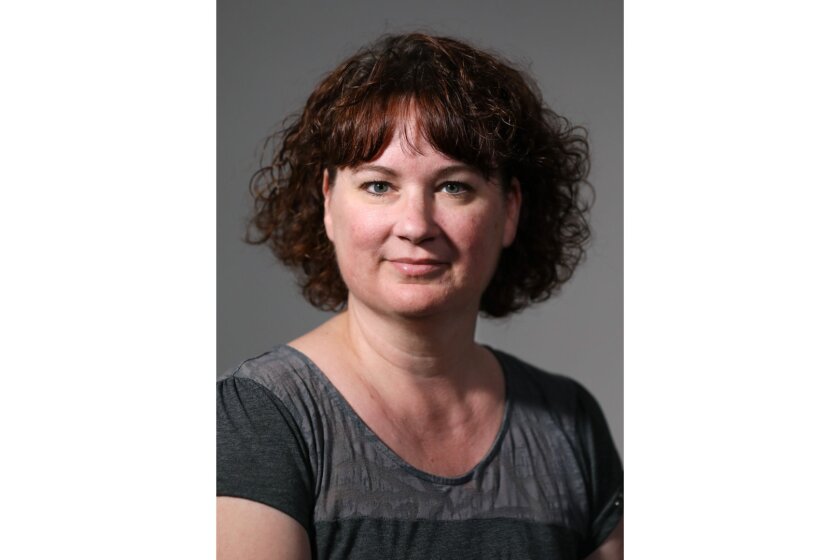 We are part of The Trust Project.
A few weeks ago, a friend showed me a commemorative coffee mug that she had found, celebrating the Duluth Public Library's 100th Anniversary in 1990. The mug looks very 1990. It is a wonderful piece from an era we still actively ignore, simply because to some of us, it doesn't feel that long ago.
But 1990 was a long time ago — 29 years, to be exact, which means our public library system is 129 years old. It has been present throughout the lives of every Duluthian. Perhaps it is worth remembering all the times the library has been there for you. I'll go first:
I remember holding on to my mother's hand very tightly whenever we walked through the old Carnegie library on Second Street. I always had to crane my neck back to look at the bright windows and dome, and I didn't want to fall over.
I remember children's story time at the Carnegie, specifically a reading of "Put Me in the Zoo," a Dr. Seuss book that my mother often read to me. I remember my shock in finding the librarian also knew of my mother's book, and how it changed my understanding of the universal nature of reading.
I remember playing at the park across the street from my house in Morley Heights when the bookmobile suddenly appeared. In my excitement, I leapt from the swing at its highest point and sprained my ankle. When I cried in disappointment, afraid I would miss the bookmobile, my mother gallantly carried me onto the bus, set me next to my favorite bookshelf, then re-appeared two minutes later with a baggie of ice wrapped in a washcloth.
I remember the smell of the bookmobile: part old book, part diesel, and part blacktop on hot summer days.
I remember that the Woodland branch library near my grandparent's house creaked and groaned with every step. I remember worrying about the fate of its books when the branch closed, and my mother's patient explanation of how all the library locations worked together, and would take the extra books into their fold.
I remember the new library opening downtown. Within a few years, I was old enough to bus downtown by myself, and the squeaky-clean, brand new library was mine whenever I needed a place to be alone. I had a specific couch I liked to occupy while I read. I remember checking out a LOT of books.
I grew up and moved away from Duluth. I remember studying in the stacks of my college's main library. In the years my husband and I struggled to conceive, I spent hours in our local libraries, reading everything I could on fertility.
I remember afternoons with my children, frequenting libraries of wherever we called home at the time. Toddler story time at the library in Wisconsin. Kindergarten craft time at the library in Indiana. The wooden climbing castle at the library in Iowa.
I remember two of my children enjoying their first volunteer jobs at a library in Michigan. I remember that the librarians at that library always knew our names. My children checked out a LOT of books.
My children had just become teenagers when we moved back to Duluth, and I remember when the downtown library became an important place for them to find their own sense of peace. They attended such a wide variety of events there that I remember wishing some of the same events had been around in my day.
More recently, I remember my young adult children reminiscing about a card game event they had often attended at the downtown library. It prompted a memory of a similar board game group that the library had held when I was a young teenager. I hadn't attended because I just wasn't that sociable. That's okay, too. The library is what you need it to be at the time.
We just need to remember it is there, and use it.
Kathleen Murphy is a freelance writer who lives and works in Duluth. You can contact her at KMurphyWrites@gmail.com .