In Response: Let the process work; give Tamarack mine a fair shot
From the column: "I believe that most Minnesotans will wait to understand the final mine plan at Tamarack, consider the risks and benefits, and come to their own conclusion."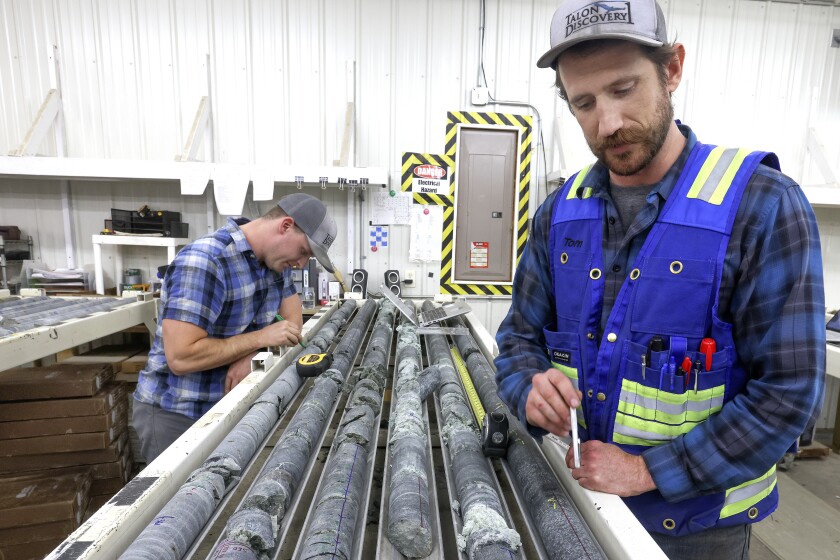 We are part of The Trust Project.
After several open and transparent interactions with representatives of WaterLegacy, I felt compelled to respond to the Dec. 6 column in the News Tribune co-written by one of the nonprofit's leaders opposing the Tamarack Nickel Project in Aitkin County.
The Tamarack Nickel Project is still an exploration project that is in the process of developing a final mine plan. As plans are shaped, we have and will continue to conduct extensive public engagement, consultation with tribal governments, and discussions with the relevant regulatory agencies. When finalized, the mine plan will be presented to the public and submitted to the science-based state regulatory review and permitting process. The process will be transparent and include significant opportunity for the public to provide input, seek changes to the plan and even oppose a permit.
While we have engaged with WaterLegacy in good faith, it was disappointing to read it has pre-judged the science-based review process.
I was raised in Aitkin County, have lived in Tamarack most of my life, and am responsible for the environmental studies at the Tamarack Nickel Project. I am proud to be part of the team that will eventually submit a final mine plan that we believe will protect the natural environment where I grew up and where I now raise my kids.
I personally feel that locally sourcing the resources we use is an important way for society to contribute to the fight against climate change. I am proud of the potential for Tamarack to provide a domestic source of nickel for electric vehicles made in America and the potential opportunities this project brings in terms of high-paying jobs for working people and millions of dollars in royalty payments that would benefit our schools, local governments, and regional economic development.
Minnesota has a long history of permitting innovative development projects — including factories, mines, wind farms, and ethanol plants — while also ensuring strong protection for the environment. Our process for balancing these priorities is dependent on a rules-based permitting system that uses science to judge the extent to which a development project would negatively impact the natural environment we all cherish.
Upon completion of the science-based review, our elected officials, who are accountable to voters, make judgments about economic contributions, job creation, and potential environmental risk. This process has served Minnesotans well as we continue to grow economically while remaining focused on protecting our most valuable natural resources: clean water, aquatic life, wild rice, wildlife, recreation, and public health.
The Tamarack Nickel Project has maintained an open-door policy and regularly hosts public-engagement sessions to provide information, answer questions, and receive feedback from the community. Maintaining this transparency is a key part of our values as a team. By being good listeners, we can make changes to the final plans that address our neighbors' concerns. WaterLegacy representatives have participated in these sessions in the past and are welcome to participate in the future.
I believe that most Minnesotans will wait to understand the final mine plan at Tamarack, consider the risks and benefits, and come to their own conclusion. I hope my neighbors will reach out with questions, participate in information sessions, and take the time to understand how vital minerals like nickel are part of the transition to electric vehicles and energy storage.
Until then, I hope people will reject efforts to cut the process short and let the team from Tamarack have a fair shot to walk the well-worn path for considering significant economic development in Minnesota.
Joni Torgerson is senior environmental scientist for the Tamarack Nickel Project in Aitkin County, Minnesota. She lives near the town of Tamarack.