Eh? column: Stolen sign returned, the seagull returns and some toilet paper news
EH (a) interj. 1. A sound expressing surprise or inquiry. 2. A column of offbeat tidbits and news you can use.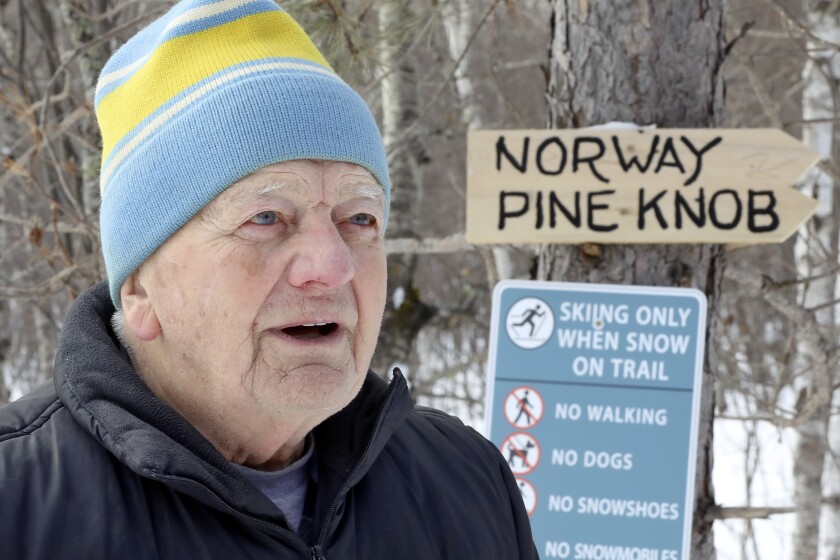 Did your guilty conscience get the best of you?
Glen Nelson brought to the News Tribune's attention that the fun, homemade, wooden signs along the Piedmont Ski Trail started going missing last winter. He said five were taken last winter and he noticed two more were missing two weeks ago.
After a story ran in the newspaper about the missing signs and Nelson's plea for people to stop taking them, one returned. Specifically, the "1340' Above Sea Level" sign. Nelson informed us that the day the story ran the sign reappeared along the trail, which put a smile on his face and warmed his heart.
So to the person who returned it, Nelson and everyone else who enjoys the signs thank you, whether it was because of a guilty conscience or for some other reason.
Not all the signs returned. So to those who might have the other missing signs, such as "No Root Beer Here" or "What Could Be Better," do the right thing and put them back and put a smile on everyone's face.
Steven Seagull (pronounced sea-GULL) is back, but not for more straight-to-Netflix action movies.
The locally famous ring-billed gull has apparently visited a Duluth motel for either his 19th year (according to past "Eh?" reports) or his 20th year (the motel's count).
"He knocked on the door at the Super 8 motel in Duluth on Sunday 3/8/20 — a sure sign that spring has arrived!" general manager Jodi Chambers said in an email Monday. "He also knocked this morning at 9:05 am."
Steven typically arrives at the motel at 4100 W. Superior St. in mid-March and leaves mid-November. He taps the glass and squawks for a doughnut handout.
A friendly side note from the "Eh?" bird nerds: "Seagull" isn't actually a term, mostly because they don't live exclusively by the sea. In fact, there are no species of the bird that have that word. It's simply "gull."
"Sky rat" and "dumpster chicken" are alternative terms used by some of the locals.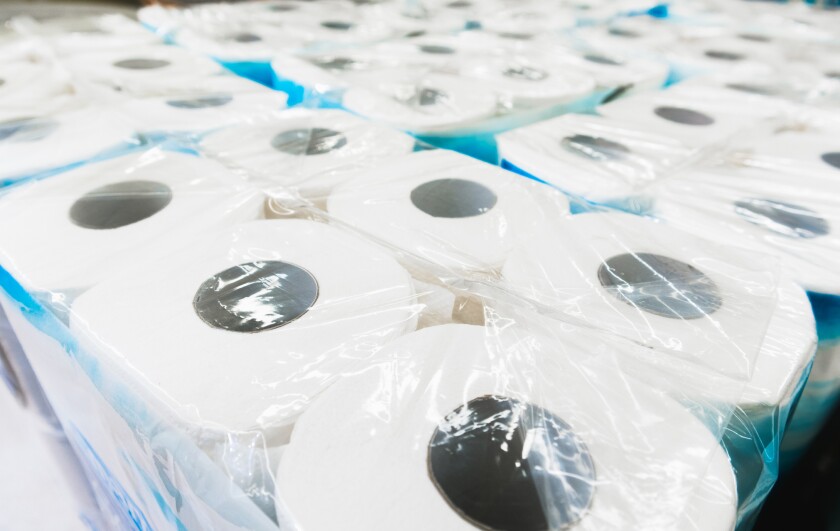 One business is using the hottest commodity in Duluth to sell baked goods.
Duluth's Best Bread announced on Facebook that it is giving a free roll of toilet paper to every preorder of $20 or more. This applies to its toaster pastries, "Big Fat German" pretzels, croissants — you name it.
If you think about it, this is really just smart planning. You can add to your stockpile of TP, carbs and sugar before the quarantine begins.
Java, burritos for heroes and kids
Perhaps you know of acts of kindness or other uplifting developments in the midst of COVID-19. Eh? would love to hear about them.
Here's an item from a local coffee company that's inviting customers to think about those who have to be on the job while many others might be able to hunker down.
Many professionals in Duluth not only can't work from home, but are in a profession that "positions themselves directly on the front lines in this war against COVID-19," Yellow Bike Coffee noted in a post on its Facebook page. They're encouraging people to purchase an in-store or online gift card and "pay it forward" to healthcare workers, police officers and firefighters.
To be part of the "coffee for hometown heroes" campaign, the recipient should be listed as "heroes@yellowbike.coffee. The cards also can be sent directly to individuals in these professions, according to the post. Learn more by contacting shannon@yellowbike.coffee.
Meanwhile, Burrito Union and Fitger's Brewhouse will offer free lunches to Duluth-area children while school is out of session this month, according to a Facebook post from restaurant owner Rod Raymond . "You should bring an adult, wash your hands and please have your brother, sister or friend grab a togo box if you're home sick," Raymond wrote, adding; "We will try to serve you quickly to avoid long social contact." Lunches will be served weekdays from 11 a.m. - 1 p.m., beginning Wednesday and through March 30.
We welcome your submissions and suggestions. Drop us a line at newsroom@duluthnews.com or Eh?, Duluth News Tribune newsroom, 424 W. First St., Duluth, MN 55802.