Smoothing a 95-year-old grandma's transition to a nursing home
"Minding Our Elders" columnist Carol Bradley Bursack hears from a reader who needs advice on how to handle a grandmother's difficult personality.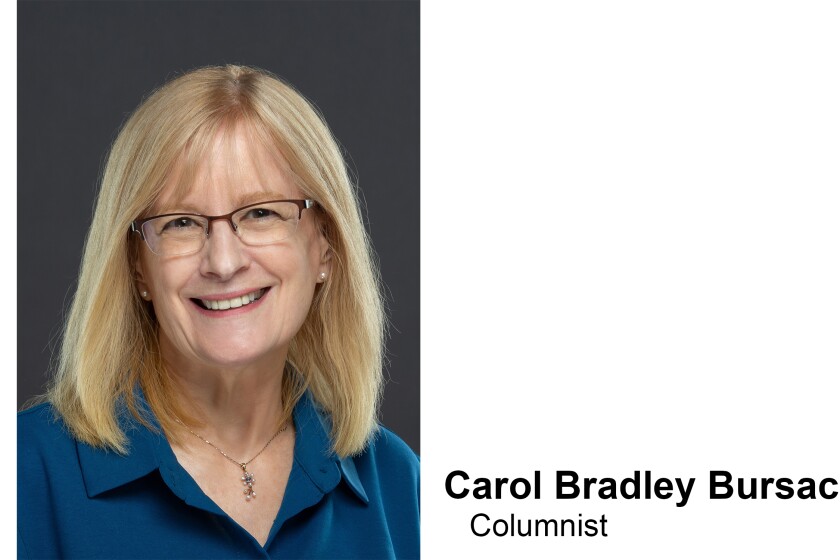 We are part of The Trust Project.
Dear Carol: My mother, 74, has been caring for my 95-year-old grandmother, but Grandma's developed health problems that we can't manage so we're moving her to a nursing home. The place has a good reputation and one of Grandma's friends is there and likes it. Even so, we're guaranteed to hear nothing but complaints since at the best of times that's how Grandma is. How do we approach what will be an increased onslaught of complaining? — EL.
Dear EL: This is the right move for both your mom and your grandma. It sounds like you are helping out, but few women your mom's age can safely care for a much older adult long term.
Your grandma's personality sounds difficult to live with though even a positive person can feel negative about some of the effects of aging. The fact that she will be moving to a nursing home isn't easy to accept either.
Often the best approach is to validate the person's feelings and provide sympathy without acting guilty or indicating in any way that you can fix something for her that can't be fixed. Acknowledge that life can be tough, and aging can make it tougher. If she complains about something that can't be helped, just say, "That's hard. I'm really sorry we can't make it better."
If she complains about having to move to a nursing home, acknowledge that change is scary. Again, validate her feelings. You can say, "Change can be frightening but it can also be good." Remind her that her friend likes the place, and they can see each other often.
Do whatever you can to make her new room familiar and comfortable. Items like her own bedspread, family pictures and her favorite robe and slippers will make a big difference.
Once your grandma's moved, continue to validate her feelings but don't overreact. Get to know the staff and make friends with them. Listen to your grandma's complaints and consider if there's any validity — but don't discount her history of negativity.
She may end up enjoying her new living situation since there will be group activities and peer interactions. If she doesn't, just keep acknowledging that no living situation is perfect, but reassure her that you'll continue to do your best to care for her.
Your mom needs this to happen before she is the one in a nursing home. You need this to happen so that you can be less worried about your mom. Your grandma needs this to happen because she requires more care than your mom can safely provide. This might not be an easy change, but it's better than the alternatives.
Obviously, caregivers always need to be aware of the potential for abuse and/or neglect in care homes, but you've found what sounds like an excellent facility so that's unlikely. Staff shortages are common, though, so be realistic and remember that no facility can provide one-on-one care.
There will be frustrations. Visit, stay aware and work positively with the staff, and everything should work out reasonably well.
Carol Bradley Bursack is a veteran caregiver and an established columnist. She is also a blogger, and the author of "Minding Our Elders: Caregivers Share Their Personal Stories." Bradley Bursack hosts a website supporting caregivers and elders at www.mindingourelders.com. She can be reached through the contact form on her website.