Locked down in Duluth, crisis brings out 'the best of us'
Inside the COVID-19 response at The Hills, a juvenile residential treatment facility where coronavirus preparations have resulted in an alliance among staff and residents.
On the edge of the Woodland neighborhood, perched on a hill against a backdrop of wild Duluth, sits a 140-acre juvenile residential treatment facility that for several weeks has been immersed in lockdown.
The COVID-19 pandemic and measures taken to reduce its spread have cost one 17-year-old boy his discharge and disrupted routine for the nearly 50 boy and girl clients housed in a place where routine matters more than most.
But something happened on the way through the crisis that has brought everyone closer together inside The Hills Juvenile Justice residential treatment program.
Instead of chaos, there is clarity and a sense that everyone can pull through if they pull through together.
"To me, I've seen the best of us in the last six weeks," said program director Kevin Szczyrbak, a 24-year veteran of the facility. "It's been amazing. It's the way it's supposed to happen."
The Hills invited the News Tribune to its campus earlier this month to see up close what Szczyrbak termed a "therapeutic alliance."
It was a gorgeous day. Sheep grazed in the fields behind barns belonging to a husbandry program used to teach offenders how to nurture other living beings.
Inside the vast brick correctional facility that dates back to 1909, when it started as an orphanage, supervisors and shift counselors in masks unlocked and ushered groups of kids through doors.
"It's a nice balanced relationship — everybody working together, doing their part — and somehow we're thriving," Jeswa Harris, team supervisor, said, describing the vibe inside the facility.
Some units brimmed with activity and voices, while an isolated third-floor reserve unit sat silent — its rooms prepped and ready to receive the sick should anyone fall ill.
As congregate care settings have come into focus for being the places most susceptible to a wildfire spread of the disease, there have been no cases to date of COVID-19 among staff or residents at The Hills.
"We've now had six weeks to prepare and go over plans and really think about everything in a very thoughtful manner," Caillin Krivinchuk said. "So when we do have that situation we're ready to go."
Krivinchuk is a registered nurse and compliance and quality improvement director for The Hills. She's praised by her colleagues for the facility's COVID-19 response. At the start of the state's stay-at-home order in March, she delivered dispiriting news to a crowd of boys that home visits had to be stopped.
Home visits are used as a tool in the transition process for those inside The Hills, which made Bryce, 17, available to talk provided the News Tribune didn't include any other identifiers. Bryce's discharge was scheduled for April 15, but that's been pushed back because he hasn't been able to strengthen the community piece of his rehabilitation through overnight home visits.
"If I wanted to, I could have thrown a big fit and everybody in my group would have been like, 'That's justified,' and they would have followed me and it would have been chaos," Bryce said. "Instead, it turned out a lot better, because the one closest to going home took it in stride."
Szczyrbak said of Bryce: "He's done an amazing job being a leader for us and leading his group."
Leslie Chaplin is chief operating officer for The Hills. On staff for a year, she credited veteran experience among the 124 staffers with carrying the program through the crisis.
"Five weeks ago wasn't the first time that the kids here were worried, and it's not the first time staff has had to set boundaries," she said.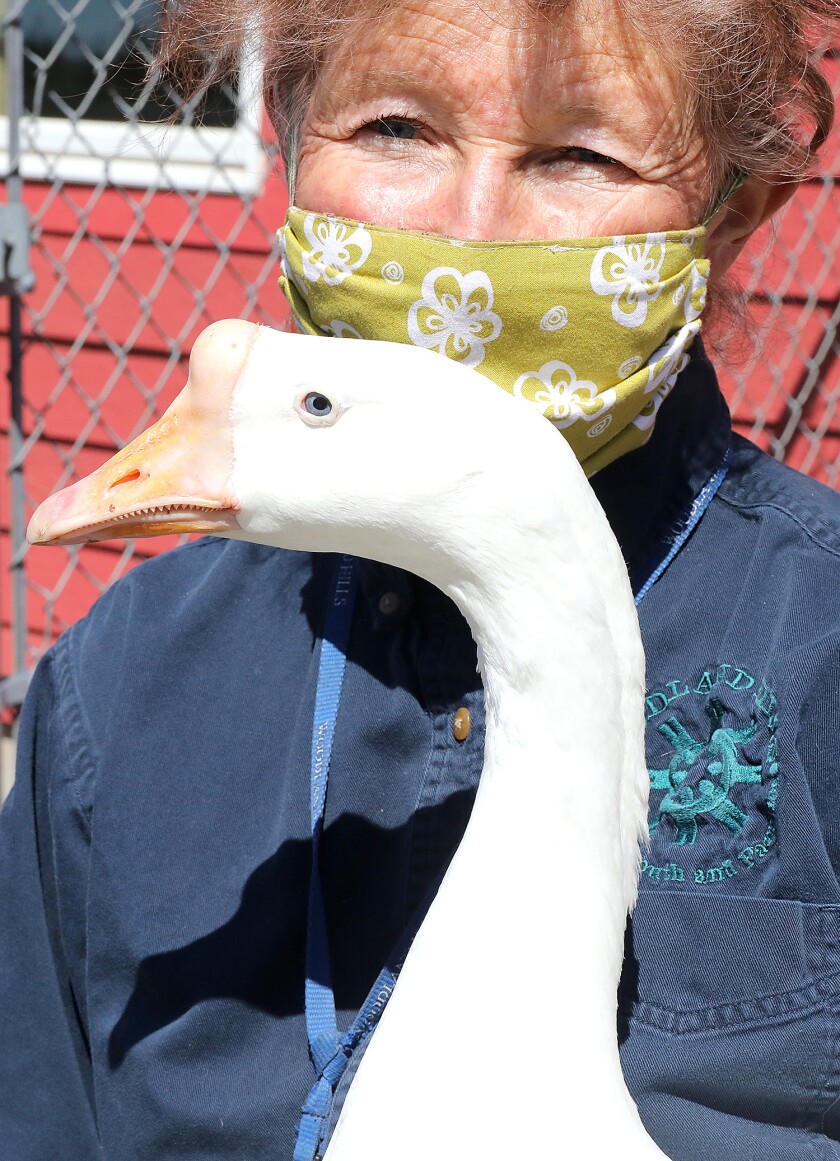 With no more full weekdays of schooling for the residents, staff members have had to adjust like parents have had to adjust, becoming tutors to help residents with packets of schoolwork arranged by Duluth Public Schools.
"It's a partnership," unit manager Roger Robbins said. "The first thing when a kid comes in, if you don't develop a relationship with them you don't have a chance to make a difference in their lives."
Throughout his two-dozen years at The Hills, Szczyrbak said he has kept track of residents after they move on by grimly watching the state's courtroom records, looking for felonies and sentences to state penitentiaries. According to his personal tracker, he's only been able to find 17% of past residents show up on his stat sheets — an admittedly unofficial figure, he said, given the myriad possible outcomes.
"That's what fuels us," Szczyrbak said. "Our direct care staff is showing up every day to work, being essential workers, just doing an amazing job helping kids who are really hurt kids and giving those kids an opportunity."
Inside, senior care counselor Josie Antonich described a tense interaction after one boy learned on a phone call home that his mother was positive with COVID-19. It could have thrown him for a loop.
"When he found out, he was radio silent," Antonich said, describing how the boy came to open up once staff showed they were willing to listen. "They get little bits and pieces of information, and with one quick assumption we're going down a road we probably don't need to be going down."
With no cellphones and limited computer access, the residents rely on staff to bring them information about COVID-19.
Staff is briefed daily on the virus and any new developments or updated practices.
"That's where all of our information comes from," Robbins said, stressing that internet memes, rumors and misinformation are not allowed.
Only three sources of information play at the facility: Johns Hopkins University School of Medicine, the Minnesota Department of Health and the Centers for Disease Control and Prevention.
"My stance has been we need to be a team and we need good solid information from day one," Chaplin said.
Intakes are still happening at the facility, adhering to quarantining procedures, and administrators continue to show up on-site, rotating between working from home and their offices.
"We just think it's really important for our direct care staff to see that we're working alongside them and not calling the shots from home," Szczyrbak said.
For the residents, a temperate spring has led to lots of yard work on the grounds, some hiking on Duluth's trails, and the odd pizza party for having the cleanest unit. But they're hardly leaving the building, which has never been part of what is a community-based rehabilitation program.
For Katie, 15, life in one of the girls units has been better than normal. There's a new girl, she said, who "put us all in check." Katie's grades are up because home schooling gives her better focus than regular school. She's scheduled to discharge in August.
"We have our ups and downs," Katie said. "We still argue, but we're trying to communicate with staff more and be there for each other."
Katie said she's not worried about COVID-19. And while the staff might be, they're facing coronavirus with grace.
"I'm as worried as the next person," said Harris, who is asthmatic. "But I know that we are doing what we need to do."
The Hills is seeking cloth mask donations. If you have face masks, contact (218) 728-7500 and listen for the cue to speak to a receptionist.
1
/
4:
Kevin Szczyrbak shows where staff hold some meetings and clients get to spend some free time in the Richard A. Quigley Auditorium during a tour of Woodland Hills in Duluth Thursday, April 30. (Jed Carlson / jcarlson@superiortelegram.com)
2
/
4:
Kevin Szczyrbak talks about clients wearing masks during an interview at Woodland Hills in Duluth Thursday, April 30. (Jed Carlson / jcarlson@superiortelegram.com)
3
/
4:
Anne Macaulay sets out supplies to make masks at Woodland Hills in Duluth Thursday, April 30. Macaulay runs the Husbandry Program, where clients grow food and tend to animals on the property. (Jed Carlson / jcarlson@superiortelegram.com)
4
/
4:
Tables in the lunchroom at Woodland Hills are now spread apart rather than being formed into one large table Thursday, April 30. (Jed Carlson / jcarlson@superiortelegram.com)