Health Fusion: Bite into the health benefits of chocolate
Spare yourself the guilt and take a bite out of some chocolate. But which type is best for your health? I've got some answers for you in this episode of NewsMD's "Health Fusion."
ROCHESTER — Certain compounds in chocolate can be good for your health. But don't over do it.
"Chocolate should be taken in moderation, no matter what," says Katie Johnson, a board certified health and wellness coach and registered dietitian with UnitedHealthCare. "But dark chocolate has a lot of health benefits."
Johnson says dark chocolate is usually a healthier option than milk or white chocolate because of the amount of cacao in it.
"If you look for dark chocolate with 70% of cacao or cocoa or more, you'll get benefits from antioxidants and anti-inflammatory properties," says Johnson. "I'm not going to say that milk chocolate is bad for you, but it will have more sugar, more fat and a higher calorie content. Generally, the lighter the chocolate, the less nutrition it has."
Johnson says antioxidants and other beneficial properties in chocolate are called flavonols, which are also found in foods such as fruits, vegetables and cheese.
"Flavonols help scavenge free radicals in your body," says Johnson. "They produce a response that can help hamper inflammation, they're protective for heart disease and they're protective against a lot of types of cancers."
Johnson recommends people limit servings to one ounce of dark chocolate per day. That's equivalent to approximately 2 tablespoons of cocoa powder or a matchbook size piece of chocolate.
Johnson says if you want some chocolate, don't deprive yourself. Have a little bite and enjoy it as part of a healthy diet.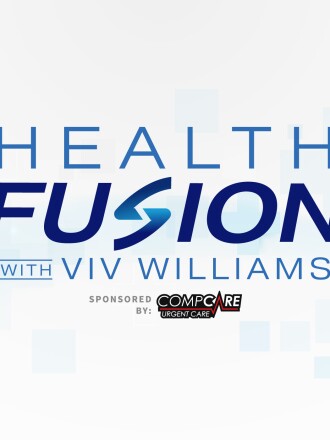 Follow the Health Fusion podcast on Apple , Spotify and Google podcasts. For comments or other podcast episode ideas, email Viv Williams at vwilliams@newsmd.com . Or on Twitter/Instagram/FB @vivwilliamstv.
When arctic blasts plummet temperatures, stepping outside can be dangerous. In this Health Fusion episode, Viv Williams talks to a researcher about what intensely cold air could do to anyone's lungs.