Health Fusion: All skin tones need sun protection
No matter what your skin tone, you need sunscreen. In this episode of NewsMD's "Health Fusion," Viv Williams hears from a Mayo Clinic dermatologist about why everyone should slather it on.
ROCHESTER — In the midst of winter, you might not think about wearing sunscreen. But the ultraviolet rays of the sun can damage all types of skin all year round. And that includes darker skin tones.
"We believe that all people should photo protect, no matter what their skin tone," says Dr. Dawn Davis, a Mayo Clinic dermatologist. "People with darker skin can photo age and they can also get skin cancer. We want everyone to protect their skin from the sun."
Davis says skin cancer detection is often delayed in people with darker skin types for a variety of reasons, including health disparities and access to health care. She wants all people to be aware that everyone is at risk for skin cancer. And she wants everyone to look at their skin regularly for changes.
What are the best ways to protect yourself from the harmful effects of the sun? The Centers for Disease Control and Prevention's website has helpful tips, including the use of a broad spectrum sunscreen with an SPF of 15 or higher. Even in winter.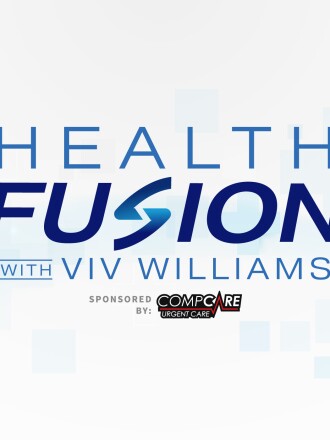 Follow the Health Fusion podcast on Apple , Spotify and Google podcasts. For comments or other podcast episode ideas, email Viv Williams at vwilliams@newsmd.com . Or on Twitter/Instagram/FB @vivwilliamstv.
When arctic blasts plummet temperatures, stepping outside can be dangerous. In this Health Fusion episode, Viv Williams talks to a researcher about what intensely cold air could do to anyone's lungs.