Doctor: St. Ann's outbreak points to danger of COVID-19
Hospital officials lauded the unified response but were silent about layoff numbers Thursday.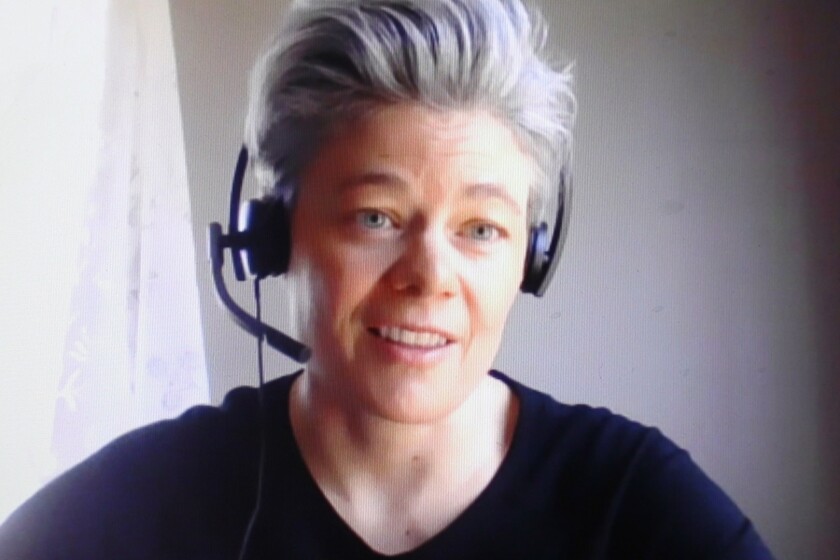 The response to a cluster of COVID-19 cases at a Duluth assisted-living facility highlights the "invisible infrastructure" St. Louis County has in place when such emergencies occur, an Essentia Health official said Thursday.
"We've been working together collaboratively for years," said Hilde Perala, security and emergency preparedness director at Essentia, during a news conference involving officials from Essentia and St. Luke's. "So when a situation like this occurred, we knew who to call and we knew how to pool our resources."
Three residents of St. Ann's Residence , in the 300 block of East Third Street, have died of the disease, according to the facility's director. Only one other "congregate care setting" in St. Louis County — Superior View Apartments in Duluth — has had any cases reported so far, according to the Minnesota Department of Health.
Personnel from Essentia, St. Luke's and the county Public Health and Human Services Department sprang into action when the situation occurred, Perala said, and quickly put a plan into place.
Staff from both hospitals stepped in to fill shifts, said Dr. Jon Pryor, East Market director for Essentia, and the county requested additional help from Minnesota Responds Medical Reserve Corps.
Dr. Andrew Thompson, infectious-disease specialist at St. Luke's, said the St. Ann's outbreak illustrates how dangerous the new coronavirus can be.
"Certainly there was a visitor, at some point, that brought the virus into the facility," Thompson said. "In a congregate-living facility like that, it's so easy for the virus to spread, especially when we're not immediately aware of its presence."
The local response team is trying to learn from that, Perala said. "This situation is an opportunity also to look ahead and say, 'How can we stop this from happening in another place?'"
St. Louis County is proactively sending staff to facilities to see where weak points in the defense against the virus might be, she said.
Also at Thursday's news conference:
Pryor and Dr. Nicholas Van Deelen, chief medical officer for St. Luke's, both declined to put numbers on any additional layoffs, although both said their institutions continue to be hurting financially. In a statement, Essentia said it is adding 30 days to the time of those already laid off and that "additional colleagues, including clinical staff" would be laid off as well. It also said that physicians and executive leaders "are seeing notable reductions in their compensation."

The medical experts held out little promise for a quick return to normalcy. Both Pryor and Thompson said the best current models show a peak in disease numbers hitting the Northland sometime in the summer. Van Deelen said "targeted openings" might come when greater testing capacity is available. But he said it would be dangerous to open up the economy prematurely.