Without knowing costs, Iron Range commissioners drive partnership with proposed Chisholm health clinic
Duluth commissioners withheld support, saying there are too many unknowns, including how much St. Louis County will invest in leasing space from the proposed clinic.
In its latest divided vote Tuesday in Virginia, the St. Louis County Board moved toward partnering with a new health clinic in Chisholm despite commissioners not knowing the cost of the commitment.
The Iron Range and rural commissioners carried the vote, 4-3, for a proposed project that would replace an aging clinic facility in Board Chair Mike Jugovich's hometown of Chisholm.
It's unusual for the board to proceed with actions in which related costs are not outlined concretely.
The Duluth commissioners pleaded for Jugovich to conduct a workshop to address lingering questions, but Jugovich resisted and the rural majority pressed forward without information about costs, believed to be between $1 million and $2 million on the county's side over the next 10 years.
"What we're going to do is enter into an agreement," Jugovich said, describing a need to expand mental health and chemical dependency services in the northern half of the county. "I think this facility will be directly addressing some of these things."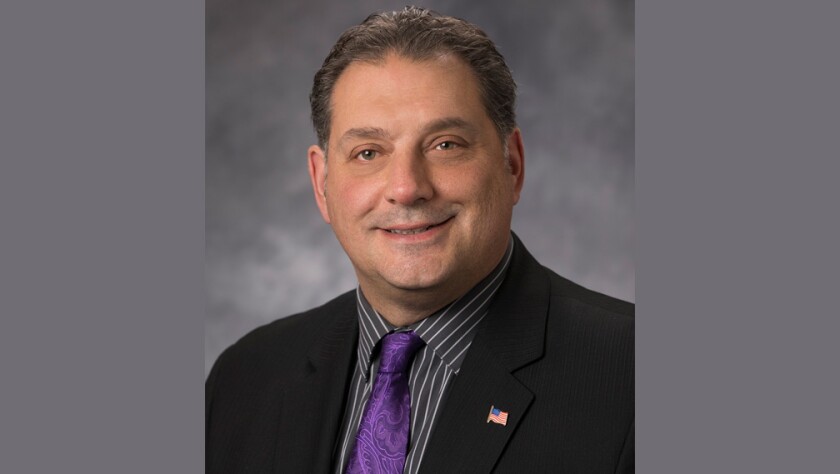 The board will conduct a final vote on its commitment to the project at its Feb. 23 meeting in Virginia.
"What's the cost?" Commissioner Patrick Boyle, representing eastern Duluth, said. "Absolutely nothing in this resolution tells us what the cost is."
The county would lease at minimum 1,500 square feet in what would be a new 3,500-square-foot facility, which would replace the existing Essentia Health-Chisholm Clinic.
Deputy county administrator Brian Fritsinger estimated costs to lease the space would run somewhere between $10,000-15,000 per month, but couldn't confirm costs because he admitted he did not know.
Jugovich was coy about the resolution, declining to address partners by name.
"You're probably keenly aware," Jugovich told Commissioner Frank Jewell, when the commissioner representing central Duluth asked Jugovich to name the partners he had been referring to anonymously.
Jugovich went on to describe working for more than a year with the city of Chisholm, Essentia Health and Iron Range Resources and Rehabilitation on a project which will see the city of Chisholm buy land and sell to developers who will then lease the property.
"What we would like to do is get some space locked in, turn around and have partners move into said space," Jugovich said. "The partners we will be involved with are the partners we deal with on a day-to-day basis. There's no secrets."
The Duluth commissioners said they learned of the proposed partnership Friday, when the board's agendas were released. Jewell wondered aloud why no other entity was represented at the meeting to field questions from the board.
"I wanted this sooner," Jugovich said, providing little clarity on why the matter was being addressed hastily and with unanswered questions. "This was not held up and dropped on you last minute by me."
St. Louis County children and family services director Paula Stocke, based in Virginia, was available for questions about the project. She admitted it was a struggle to get specifics from the existing partners, and said it was too soon to discuss which providers or agencies would lease the county's share of the development. She did say a day care center would be a part of the facility.
"Several have expressed interest in partnering with us in this space," Stocke said. "I love the concept of having a day care and a clinic in this community."
Stocke said lessees need to know costs, too, which has led to a pause in progress. Stocke said she believes Jugovich was trying to help move the project along in a way that would create more concrete information.
Boyle and the other Duluth commissioners said they voted against the resolution due to its lack of detail.
"I'm all for helping out the north side (of the county)," Boyle said. "The details are just not here at this point."
"This sounds like a fantastic idea," Ashley Grimm said. "(But) there is a real lack of detail in what's in front of us."
The County Board has run into a series of 4-3 votes establishing a gulf between the Duluth commissioners and those making up the Range and rural contingent. Of late, resolutions in support of Enbridge Line 3 replacement project and copper-nickel mining have divided the board.
The system crashed earlier this month, grounding flights across the U.S.