St. Louis County Board veers toward Enbridge support
Opinions flowed both ways Tuesday in a divided vote — and precursor of what to expect in the final vote Sept. 8 in Duluth.
We are part of The Trust Project.
A divided St. Louis County Board advanced its support in Duluth on Tuesday for the Enbridge Line 3 replacement project.
A five-hour odyssey of a meeting ended where it started, when opponents and supporters of Line 3 began by weighing in both at the downtown Duluth Government Services Center and over remote connections.
"The shovel-ready jobs angle on Line 3 is to decommission it and remove it," Duluth activist Allen Richardson said in person to the board, adding that such a move would create "immediate jobs."
A heavy-machinery operators' union, the Local 49ers, spoke out in favor of the Line 3 project as something its 150 out-of-work Northland-area operators would love to get work out of.
Supportive Floodwood Mayor Dave DeNoyer called in remotely to say his municipality provides public safety in the form of policing and firefighting coverage for a "substantial amount" of the pipeline.
"Line 3 is an aging line; they're already doing spot patches periodically and it needs to be replaced," DeNoyer said, also noting the tax dollars new Enbridge construction would bring.
"We need this," he said.
The board heard an hour of speakers. Arguments against the pipeline spoke about the threat to climate and the environment, a desire to further move to renewable fuels, and unjust outcomes a new pipeline project would have on Native American people, society and surroundings.
"I don't know why we feel the need to destroy wetlands and stress Indian Country," a caller named Jami Gaither said.
Board Chair Mike Jugovich, of Chisholm, authored the resolution and came to its defense.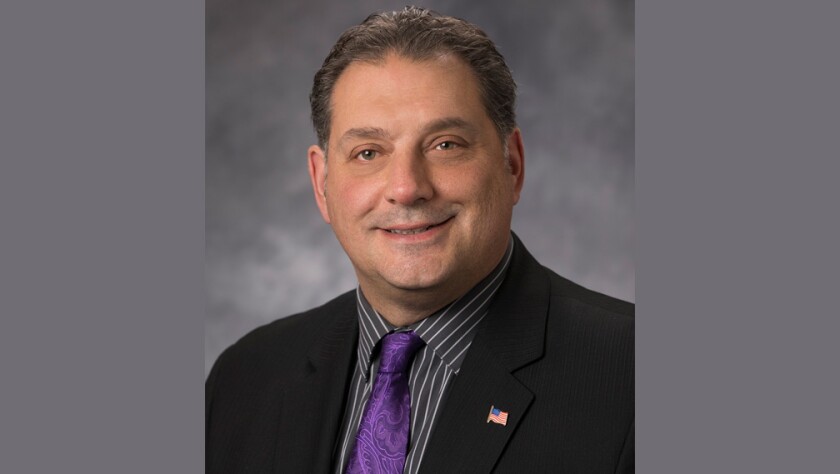 "If Line 3 goes away, the taxes go, the school goes, the community goes," Jugovich said, specifically about Floodwood.
More than 20 miles of Line 3 would be built in St. Louis County, the resolution says. It also takes a shot at Gov. Tim Walz and his predecessor, Mark Dayton, saying the two Democratic governors have "each worked to oppose it or challenge or delay Minnesota's rigorous review process." Both supported appeals to a certificate of need on the project.
"There's nothing partisan in this," Jugovich said. "I just want to see support for Line 3."
Jugovich earned his majority in one of the 4-3 votes familiar throughout 2020 — a year that has found rural commissioners prevailing over Duluth's on the stickiest matters .
Patrick Boyle, representing eastern Duluth, said on the slim chance a bonding bill arrives during future special sessions of the Minnesota Legislature, he doesn't want the county to come out against Walz with millions of dollars in projects in the balance.
"So much of politics is about timing," Boyle said, "and I don't feel this is the right time to incorporate that."
Frank Jewell, representing downtown Duluth, noted the board's aversion to "resolutions of support," and the way the board has avoided symbolic gestures. He cited the board's refusal to vote on refugee resettlement consent in May. He, Beth Olson, of western Duluth, and Boyle voted no on Line 3 support.
"I will vote against this today not because I don't want jobs or tax dollars," Jewell said, "but to stay consistent with this idea that resolutions of support are something we weren't going to do ."
Olson said she wanted it made clear to members of the public the county had no jurisdiction to approve or permit any aspect of Line 3 replacement.
Nelson argued the county was already involved with Enbridge, leasing it land, and accepting money to build on tax-forfeited lands.
"You all better do your homework," Nelson said. "I don't know why we would vote to lease them land if we don't support it."
The board will vote again on the resolution at its meeting Tuesday in Duluth, where Jugovich, Nelson, Paul McDonald, of Ely, and Keith Musolf, of Hermantown, are likely to carry the board's formal support of the pipeline to fruition.
" They're divisive in a way," Boyle said of symbolic votes. "We don't have power. If and when we have to make a pertinent decision on this, absolutely, I'll be there."