St. Louis County adopts filmmaking incentive program
The County Board dedicated $500,000 to be used to reimburse film and television productions up to 25% on money spent locally.
The St. Louis County Board voted "Action!" on Tuesday in Virginia, where it agreed during its final meeting of 2020 to install a film production incentive program by dedicating $500,000 aimed at luring moviemaking and television creators.
The board voted unanimously to reimburse productions filmed in the county up to 25% on money spent locally on expenses such as local labor, food, supplies and lodging.
Local filmmaking insiders told the board that they needed an answer before the end of the year, or risked losing productions seemingly eager to use the quaint, rural settings located throughout the county.
"These projects will help the very businesses that are hurting the most right now," Commissioner Paul McDonald said. "I'm talking about our bars, restaurants, hotels and motels in smaller communities. This will help them, give them a shot in the arm, and hopefully sustain all of them until we get into better times."
McDonald's hometown of Ely was alluded to as being considered for one production ready to film in early 2020.
Executive Director Philip Gilpin, Jr., of the Duluth-based Catalyst Content Festival, was direct with the board during a lengthy give-and-take that had some commissioners concerned about the amount of money and a few lacking details, such as a production's commitment to prevailing wage standards — a staple in similar county agreements.
PREVIOUSLY: Duluth netted an estimated $1.7 million from Catalyst festival; more expected next year More investment is expected as the festival continues making Duluth its home.
Gilpin proved convincing, reminding the board that film incentive talks with commissioners began 18 months ago.
"We're now at a point, we have projects ready to start shooting here," Gilpin said. "For every additional month in delay, St. Louis County people and businesses will lose money out of their pockets."
Riki McManus, director of the Upper Minnesota Film Office, said she's got 27 projects currently looking at the area with a combined $20 million in budgets — of which as much as half could be spent in St. Louis County.
"This doesn't even include some of the big ones," she said, describing one producer familiar through Catalyst who is looking to film Christmas movies in small cities with snow.
In October, the board supported the Upper Minnesota Film Office with the approval of $150,000 as it worked to become an independent organization out from under the Northspan Group.
At the time, board members were hesitant to adopt a $1 million filmmaking incentive, sending administration back to further cement details. The resolution adopted Tuesday says if the initial $500,000 is successful in attracting the desired outcomes, an additional $500,000 could be transferred into the fund. The board is expected to vote in January about program rules, which will be updated to include prevailing wage standards.
The money for the incentive is coming out of general fund reserves and will be transferred into the economic development fund.
In her final meeting, outgoing Commissioner Beth Olson, representing western Duluth, described the program as a new economic driver — one that puts St. Louis County ahead of the state of Minnesota and Iron Range Rehabilitation and Resources, which are also weighing the adoption of a filmmaking incentive.
"We need to be in the forefront of it and leading the way," Olson said. "Otherwise, we'll lose out."
McManus explained that filmmaking leaders locally are working with local community colleges to develop training programs for film production work. There's already a "boot camp" at the Minnesota Discovery Center in Chisholm to help people acquire skills.
Commissioner Keith Musolf, representing Hermantown and areas outside Duluth, said accredited apprenticeship programs should also be included alongside colleges in training possibilities.
PREVIOUSLY: Duluth can be 'bleak,' 'beautiful,' 'foreboding,' just what some horror aficionados are looking for 'The Good Son,' 'You'll Like My Mother,' 'I am not a Serial Killer,' are among the films that have played with the region's bleak moments
"This is a win for everybody in moving these projects forward," Musolf said. "It's going to propose large economic development for the area."
A labor organizer, Musolf said he will be watching the program closely to make sure large amounts of money aren't spent outside the state on materials and labor.
"Otherwise, I will fight it," he said.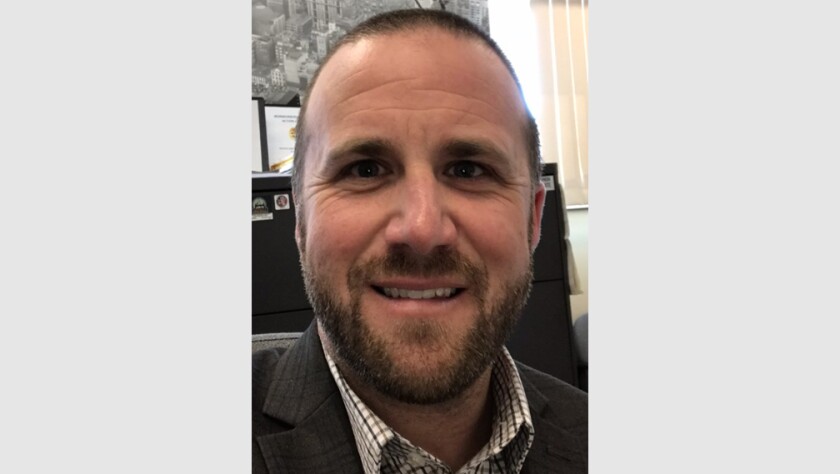 The incentive will be available for feature films, television, commercials, and other forms of video with episodic content. News, video games, talk shows, pornography and sports content will not qualify for the incentive. Eligible productions must have at least a $10,000 minimum budget.
"It really is something that will have an impact on St. Louis County," Commissioner Frank Jewell, representing downtown Duluth, said. "Admittedly, it takes some risk and we have to be willing to step out and do it. … It's not something we've done before, but it could impact our businesses at a time when they will desperately need it."