Single vote determines last spot in Duluth City Council at large primary
The race for at large city council seats between the fourth- and fifth-place candidates came down to one vote.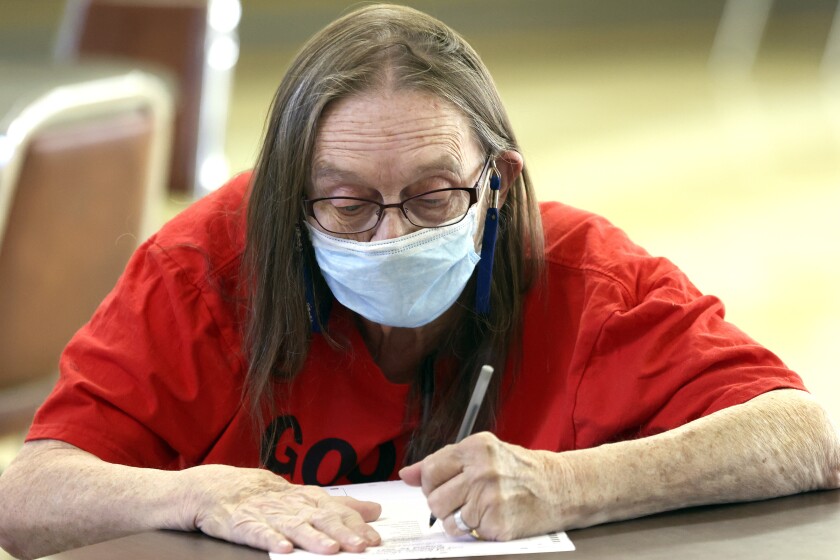 The fourth of four spots in the at large race of the Duluth City Council general election came down to a single vote in the citywide primary election Tuesday, Aug. 10.
The margin was incredibly tight between candidates Timothy Meyer and Ashlie Castaldo, with Meyer at 8.1% of the vote and Castaldo at 8.09%. The overall count was 989 to 988 in Meyer's favor.
Eight candidates were running for two at large council seats and have been whittled down to the top four vote-getters.
The other three spots on the Nov. 2 general election were decided by much wider margins.
Azrin Awal was the leading vote-getter with 24.1%, or 2,946 votes cast. Incumbent Terese Tomanek received the second-highest share, 23.7%. Joe Macor received the third-highest share, 21.2%.
Pending the outcome of a likely recount, Awal, Tomanek, Macor and Meyer will vie for two at large seats in the general election.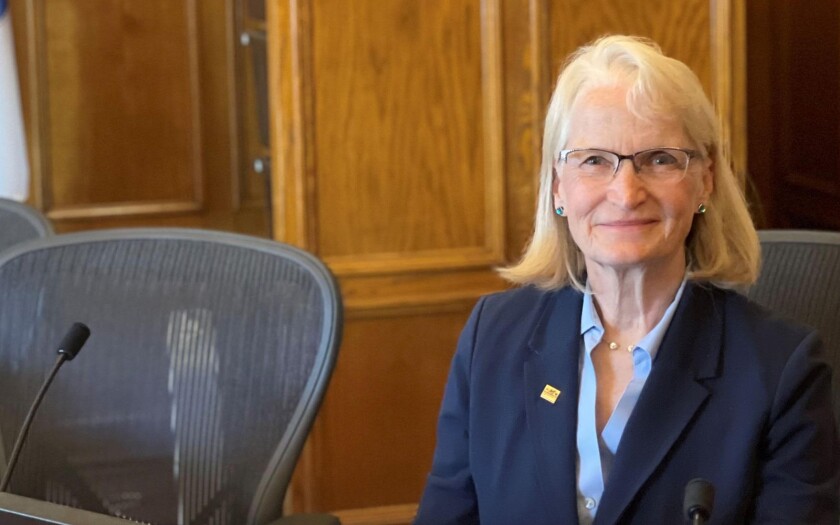 Tomanek has held the seat since June 2020. She was appointed to the council after Barb Russ stepped down due to health concerns. The other incumbent, Zack Filipovich, is not seeking reelection.
Awal is an advocate for homeless and at-risk youth and a University of Minnesota Duluth student seeking a degree in public health. She founded the UMD chapter of the NAACP, is an advocate for the Homeless Person's Bill of Rights and works with victims of abuse.
Macor is a fourth-generation Duluthian who runs an adult foster care facility for developmentally disabled adults in Fond du Lac. He serves as the co-vice president of the Irving Community Club, coaches youth football and alpine skiing and has a degree in law enforcement.
Meyer is a Duluth architect who has lived in the city for 31 years. He's served on several city commissions including the public arts, downtown waterfront design, heritage preservation and planning commissions.
In addition to Castaldo, there were three other candidates in the primary field: Scot Jenkins had 5.8%, Dezuwon "Pez" Davila had 4.9% and Nancy Stam had 4.2% of the votes.
Mike Mayou was the leading vote-getter in the race for this seat, currently held by Joel Sipress, who did not seek another term.
With six of six precincts reporting, Mayou had 62.7% of the votes.
The second and final spot on the general election ballot was much closer: Dave Zbaracki is in second with 19% and will move on to the election ahead of third-place Andrew Jarocki (16.70%) by a margin of 35 votes (289-254).
Mayou was born and raised in Duluth. A UMD graduate with degrees in marketing and management of information systems, he works in admissions marketing at UMD and works with technology for the Duluth Public Schools. He also serves on the Duluth Community Development Committee.
Zbaracki grew up in Duluth and graduated from East High School and UMD. He works in the ski industry as a race coach, instructor and salesperson.
A fourth candidate, Andrew Hilfers, received 1.5% of the vote.
The 2nd District includes parts of a number of neighborhoods east of downtown, including Congdon, Endion, Kenwood and a bit of Chester Park.
After three candidates bid to represent Duluth's 4th District, the seat will come down to a rematch between incumbent councilor and Council President Renee Van Nett and former councilor Howie Hanson.
With seven of seven precincts reporting, Van Nett garnered 50.4% of the vote. Hanson will move on to the November election with 40.4% of the votes.
Van Nett is the community services director for Head of the Lakes United Way and the first Indigenous person to be elected council president.
Howie Hanson is an online publisher and former city councilor. Van Nett defeated Hanson in the 2017 general election by less than four percentage points.
Nathaniel Rankin came in third with 9.1% of the votes.
Turnout light for primary election
Reports of low voter turnout were common at the polls, including at the Our Savior's Evangelical Lutheran Church polling place where just 115 votes were cast after 9.5 hours of voting on Tuesday.
According to the primary election report from the city, 6,899 ballots were cast, which is around 12.4% of 55,723 registered voters.
This story originally contained a misspelling of Terese Tomanek's name. It was updated at 5:10 p.m. Aug. 12, with the proper spelling. The News Tribune regrets the error.