Police: 2 injured in Hermantown crash involving stolen vehicle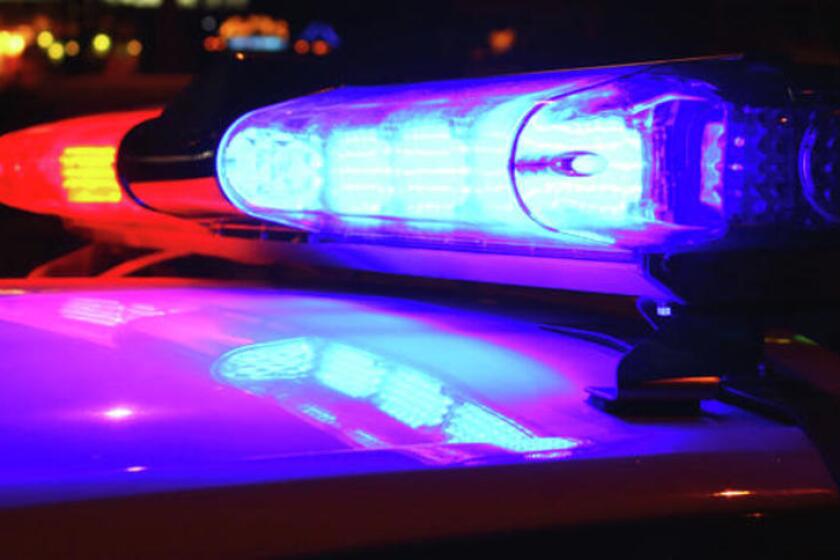 Two men will face charges after a high-speed chase and crash in Hermantown on Monday night, police said.
Around 6:15 p.m., Hermantown police officers responded to a report of a male shoplifter at Walmart putting merchandise into a backpack. Upon arrival, officers learned the suspect was leaving the parking lot in a car with another man, according to a news release from the police department. A license plate check showed the car was stolen from Duluth.
When officers attempted to pull the car over, it fled south on Loberg Avenue toward Maple Grove Road. Police then "terminated the pursuit of the stolen vehicle ... in the interest of public safety," the release said.
A few minutes later, police came across the car where it had left the roadway, crashed into a utility box and come to rest in a wooded area. With help from neighbors in the area and a police dog, they tracked down the suspects, who had fled into the woods on foot.
The men, ages 41 and 30, were taken to a hospital for minor injuries. It was determined they were under the influence of heroin, police said.
The News Tribune generally does not name suspects until they have been formally charged.
Hermantown Police Chief Joe Wicklund said in a statement that traffic lights at Maple Grove and Stebner roads were inoperable because of the crash, and city crews were working Monday night to bring them back online.
The Duluth Police Department, St. Louis County Sheriff's Office and Proctor Police Department assisted at the scene.