Historic projects could be stalled or abandoned without Minnesota tax credit
Nonprofits, developers, construction workers and local leaders urged state lawmakers to extend the historic tax credit before it sunsets on June 30.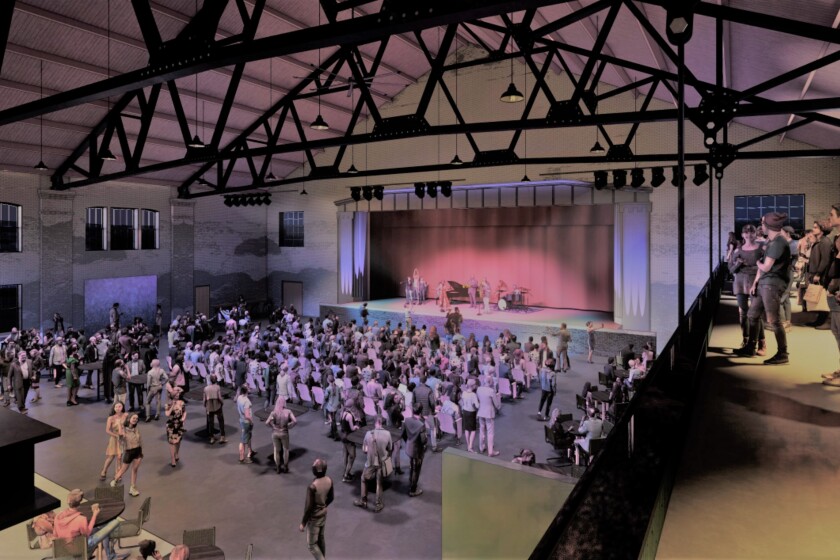 We are part of The Trust Project.
ST. PAUL — Builders, trades union representatives, nonprofits leaders and local officials this week rallied at the Capitol to press lawmakers to extend Minnesota's historic tax credit.
The state tax offers a 20% tax credit to rehabilitate qualifying historic buildings but the benefit is set to sunset at the end of the month after lawmakers failed to extend it.
And now, rehabilitation projects around the state could be put on pause or abandoned unless legislators return to St. Paul for a special session.
"There are so many projects that sit in the queue that are going to be stalled out if we are not able to extend the state historic tax credit by June 30th," Chris Sherman, president of real estate development group Sherman Associates, said on Thursday, June 9.
Sherman said his group is working on the Duluth Armory rehabilitation project and on developments at the Northstar Center in Minneapolis and the Landmark Building in St. Paul that could be put on hold without the tax credit.
"These projects do not move forward with absolute certainty, if not for the state historic tax credit," he continued.
Lawmakers wrote a $4 billion tax bill this year that included a provision that would eliminate the sunset on the tax credit altogether. And while it had support in both chambers of the Legislature, the bill didn't come up for a vote before the deadline last month.
Legislative leaders and the governor have been working behind the scenes to finish spending bills that could total more than $3 billion. And they said this week that they were hopeful that they could reach an agreement and Gov. Tim Walz could call a special session to pass the slate of tax and spending bills.
Legislative leaders and the governor met in private this week to finish bills that didn't get over the finish line before the Legislature adjourned last month. Gov. Tim Walz has said he wants to call a special session if the leaders can finish a deal on the spending bills.
That move is critical to keeping projects on track and keeping construction workers and others employed around the state, said Adam Duininck, North Central States Regional Council of Carpenters' director of government affairs.
"If they do their job, many more people are going to have jobs," he said. "It's so important for our economy, so important for our membership, and it's so important for communities around the state."
Supporters estimate that the tax credit helped spur the rehabilitation of 170 historic properties in Minnesota and created 28,000 jobs over the last 11 years.
Several incumbent state legislators, particularly in the Senate, edged out competitors with more extreme views on COVID-19, election security and more.
Follow Dana Ferguson on Twitter @bydanaferguson , call 651-290-0707 or email dferguson@forumcomm.com.