Minnesota Legislature renews historic tax credit for another year
Lawmakers voted to extend the program, which was about to expire.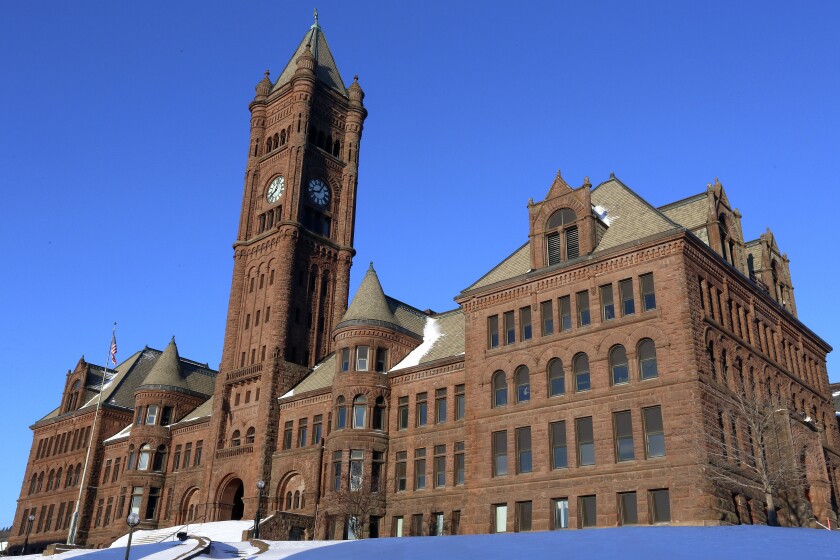 We are part of The Trust Project.
As Minnesota's legislative session drew to a close, lawmakers agreed to extend the state's historic tax credit program just before it was about to expire.
The credits have been widely used throughout the state to help support the redevelopment of old buildings.
In Duluth, the program has been used extensively and will play a role in the conversion of Historic Old Central High School into a 121-unit apartment building. The credits will provide $6.8 million in funding for the $43 million project, and without it, the redevelopment wouldn't be possible, said Mark Laverty, director of development for Saturday Properties.
RELATED:
Duluth considers aid to help redevelop Historic Old Central High School A complicated package of assistance will be required to redevelop the school into an apartment building.

Duluth Public Schools to sell Historic Old Central for $3 million Duluth Public Schools officials had refused to release the purchase agreement for Historic Old Central High School to the News Tribune, violating data practice laws.

To date, the tax credits have been used to bring forward at least 10 other projects in Duluth.
Heidi Swank, executive director of Rethos, a St. Paul-based nonprofit dedicated to the preservation and reuse of old buildings, said she had hoped for a longer extension but expressed thanks for the additional year lawmakers granted the program.
If not for the focus on the effects of the COVID-19 pandemic, Swank expressed confidence the credit program would have garnered enough support to gain a longer extension.
"Our plan will be to really spend time with legislators over the interim, educating them on the tax credit, taking them out to sites so the can see the projects the program supports and helping them get a better feel for the impact it has on our local communities," Swank said of the preparation for the next legislative session. "We just need to do more education."
Swank said the program enjoys bipartisan support.
"It has such good returns, and it has a really great intersection with a broad swath of people involved in construction," she said. "It reaches out to all the union members, providing jobs, and it also reaches out developers and allows them to do their work at a much larger scale."
The gas station, which opened in 1934, was the last in the United States that used hand, known as gravity, pumps. It was a Standard Oil Station from 1934 to 1959, then was privately owned after the main route to Watertown, South Dakota, was changed and the car and truck traffic dwindled.