Mining resolution figures to divide St. Louis County Board this week
A resolution opposed to state or federal bans on copper-nickel mining has the support of the Iron Range and rural commissioners, but Duluth's Patrick Boyle bristled, describing it as unnecessary and 'divisive.'
A resolution in favor of copper-nickel mining is sure to divide the St. Louis County Board at its meeting Tuesday in Virginia.
The resolution comes on the heels of new proposals aimed at blocking a type of mining untested in Northeastern Minnesota. It opposes moratoriums or bans on copper-nickel mining and future precious metals exploration.
"(I)t seems counterproductive to enact legislation which arbitrarily undermines expert guidance and (a) thorough review process," the resolution states.
Commissioner Patrick Boyle, representing eastern Duluth, said the resolution is likely headed to a 4-3 vote, a regular occurrence in recent years as Duluth's three commissioners face continual public defeats to a rural, Iron Range majority.
"It's kind of like a broken record," Boyle said. "This is my eighth year on County Board, and this is the fourth or fifth resolution in support of mining. It seems like any time the state coughs or feds sneeze, our board seems to want to voice out on it. I don't think that's what our citizens or constituents want, and it's not our job description."
Board Chair Mike Jugovich told the News Tribune that Keith Nelson, the Virginia-based commissioner, was behind the resolution. Jugovich said it was aimed at proposed legislation in the Minnesota Senate, where Sen. Jen McEwen, of Duluth, helped sponsor a bill which would place a moratorium on issuing permits for nonferrous sulfide ore mining.
"It's a swipe at the Range and I don't agree with it," Jugovich, of Chisholm, said. "We've made it clear how the County Board has taken a stand on it, and we'll continue to do that."
Boyle pointed to more pressing business, and said he refuses to sign onto, or offer, symbolic measures in which the board has no jurisdiction.
"I lobbied Gov. (Tim) Walz hard on a state mandate for masks, but I didn't bring it to the board," Boyle said, related to the COVID-19 pandemic counter-measure which came to pass. "There are things we can do as commissioners that are just as effective as this. This just divides us rather than brings us together, which is what we need not only in the county, but in the state and federally, too."
Jugovich didn't view the measure as merely symbolic. Last year, Jugovich helped to prevent a vote from being taken on a symbolic measure in consent of refugee resettlement .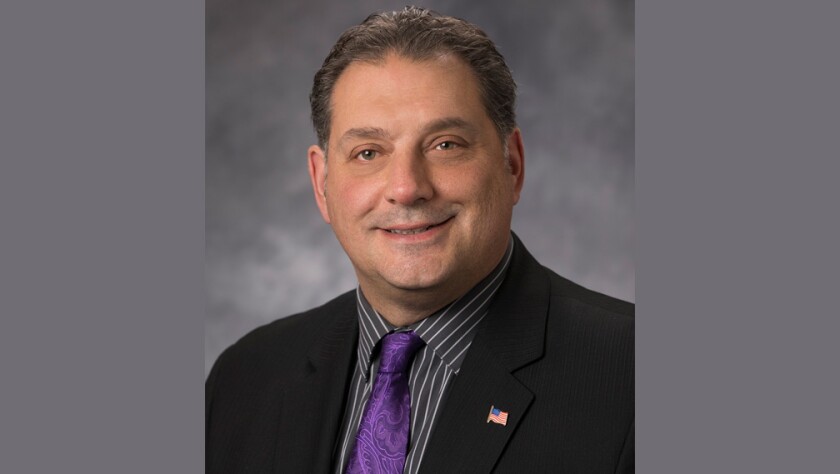 "When it affects us the way it does, and all the labor along with it, it's a big deal," Jugovich said. "It's something that affects a lot of people who are looking forward to having the work."
The proposed PolyMet copper-nickel open-pit mine and processing facility near Babbitt and Hoyt Lakes has aimed for years to be the first of its kind on the Iron Range, where taconite iron ore mining is commonplace.
But opponents are concerned copper-nickel mining would pollute the water, and say it's not an appropriate form of mining in a water-rich part of the state.
Another proposed project, the Twin Metals' underground copper-nickel mine in the same watershed as the Boundary Waters Canoe Area Wilderness, was the target of a federal bill introduced last year by U.S. Rep. Betty McCollum, a Democrat from St. Paul. Her bill would ban that type of mining on federal lands in the watershed.
The County Board resolution said it has been supportive of strict protections for humans and the environment related to copper-nickel mining. The resolution also cites a University of Minnesota Duluth study from 2020 forecasting economic impacts up to $300 million in 2024, providing at least one mine is permitted by the state.
"I feel very confident in PolyMet," Jugovich said. "They've come this far. As far as Twin Metals, it's still early in the process compared to what PolyMet has gone through. I hope sooner than later they both become a reality."
Boyle said he's only concerned about things the board can control.
"The biggest items on our budget are public safety, health and human services, and roads and bridges," he said. "That's what we should be doing."
This story was updated at 1:39 p.m. Jan. 25 to remove an incorrect passage linking the state bill with McCollum's federal bill. The two bills are not companions; a separate state bill not referenced in the story is a companion to McCollum's. It was originally posted at 7 a.m. Jan. 25.
1
/
2:
Commissioner Mike Jugovich