McEwen elected to Senate; Duluth reps hold onto seats
DFL candidates swept Duluth's legislative races.
After winning the DFL endorsement and beating out incumbent District 7 Sen. Erik Simonson in the primary, Jen McEwen appears to have carried on her winning ways Tuesday. Although the final vote tally was not yet available, as of Tuesday evening, McEwen was leading her Republican opponent, Donna Bergstrom, by garnering 68.5% of the vote with nearly 97% of precincts reporting.
McEwen, a political newcomer, ran to the left of Simonson, vocally opposing the development of proposed copper-nickel mines on the Range. An attorney by profession, McEwen squared off in the general election against Bergstrom, a retired lieutenant colonel in the U.S. Marine Corps who served more than 20 years as an intelligence officer.
McEwen thanked Duluth voters for providing her with an opportunity to serve.
"First of all, I would say that incumbent Sen. Erik Simonson did a really wonderful job advocating for workers in our city and in our region, and I look forward to continuing that work. But I think the difference was perhaps my campaign was able to articulate and tap into this real sense in Duluth of wanting to have some movement on core issues," she said.
"I think people are done tinkering around the edges, when it comes to basic issues like our health care, like housing, like the climate crisis. And they want, as a fundamental ethic to be operating from the understanding that we're going to protect our water. Period. And we're going to get money out of our politics," McEwen said.
Meanwhile in the House, incumbent District 7A Rep. Jennifer Schultz and District 7B Rep. Liz Olson retained their seats, representing eastern and western halves of Duluth, respectively.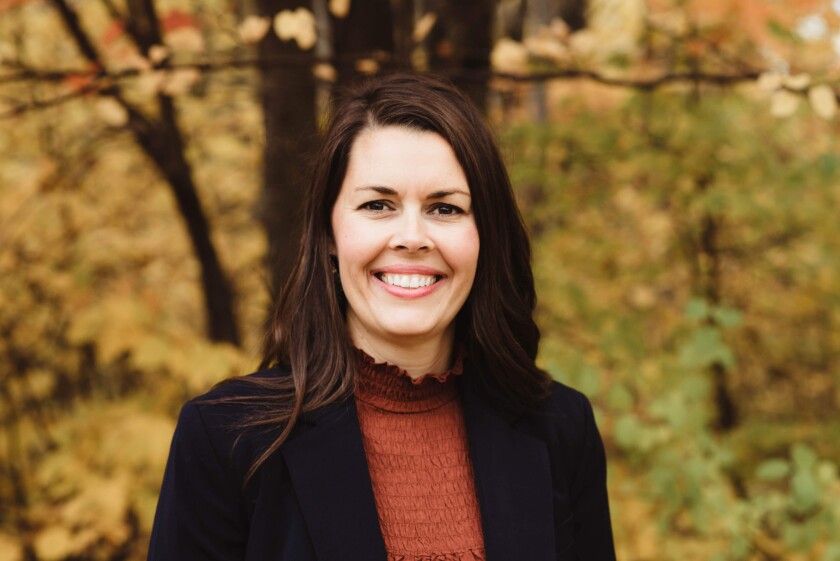 Olson, a community activist who was elected House majority whip in 2018, fought off a Republican challenge by Art Johnston, an engineer who served two terms on the Duluth School Board. While the count continues, Olson won 68.7% of the vote Tuesday night with more than 94% of precincts reporting and appeared to be well on her way to a third term in office.
"I feel incredibly grateful to have the resounding support of my district for a third term, and I don't take that lightly," she said, noting the high voter turnout in Tuesday's election.
"What was on the ballot this year was about making sure that we listen to science, that we get COVID under control, that we support our schools, that we make sure that everyone can come out of this economic crisis better off. And those are the kinds of things we're going to get to work on in St. Paul," Olson said.
Schultz, a professor at the University of Minnesota Duluth specializing in the economics of health care, faced Tom Sullivan, a Duluth businessman who now serves as a corporate pilot. With all precincts reporting Tuesday night, Schultz collected 70.5% of the vote, ensuring her election to a fourth term.
"I think that people are voting because they want to make sure that we have strong leaders to get us through the pandemic and through the economic crisis that has followed the pandemic," Schultz said. "I think they appreciate my expertise and my experience, especially when we're going to be legislating remotely for part of the time to make sure that we stay safe from the pandemic and we protect others."