Weekly Wave: 'Summer can't last too long'
Even the Beach Boys warned us that summer doesn't last forever.
We are part of The Trust Project.
DULUTH — Good morning! We're already more than halfway through August, what the New York Times' "The Morning" newsletter dubbed "Summer's down elevator."
I never thought of summer's dwindling days that way before, but it's an apt metaphor. Summer's elevator is indeed heading toward the basement.
Days are noticeably shorter, nights are cooler, the lush green of summer's height has faded a bit and even a few trees are already hinting at their other hues. Wisconsin kicks off its high school football season tonight!
Weren't we at summer's top floor just a few days ago?
The Beach Boys forged their unique sound and style on the illusion of endless summers, surfing, beach cruising, barbecues and sun seeking, but even those California natives sang of summer's fleeting nature in their song "All Summer Long" with the warning that it "won't be long til summertime is through."
That's a warning summer lovers in the Northland know well. So we savor every last sun drop of sweet, sweet summer. As another of my favorite bands, Asia, once sang, "Summer Can't Last Too Long."
I hope you have a great weekend, whether you are enjoying summer's elevator ride into fall and winter's basement or you're like me — pushing all the buttons on the elevator in order to slow its descent as much as possible.
Here are some DNT highlights from the past week:
Weekly Wave loves a good mystery, and here's one from an unusual place — a little campground that stood directly in the path of destruction during last year's Greenwood Fire but somehow escaped with minimal damage.
As DNT outdoors reporter John Myers writes: "Call it the fickle hand of fate. Call it divine intervention. Maybe it was just a switch in wind direction. The fire burned right up to the campground, obliterating a hiking trail, but only did minor damage to the camping area itself. Nineteen of the campground's 21 sites are open for business this summer, and most are still shaded by big conifer and aspen trees."
Myers recently visited some of the areas torched by the Greenwood Fire to view the rebuilding efforts of the folks who live, work and play there. Including that U.S. Forest Service campground on the north shore of North McDougal Lake that was somehow spared the fire's wrath.
You can revisit the scene of the Greenwood Fire with Myers here.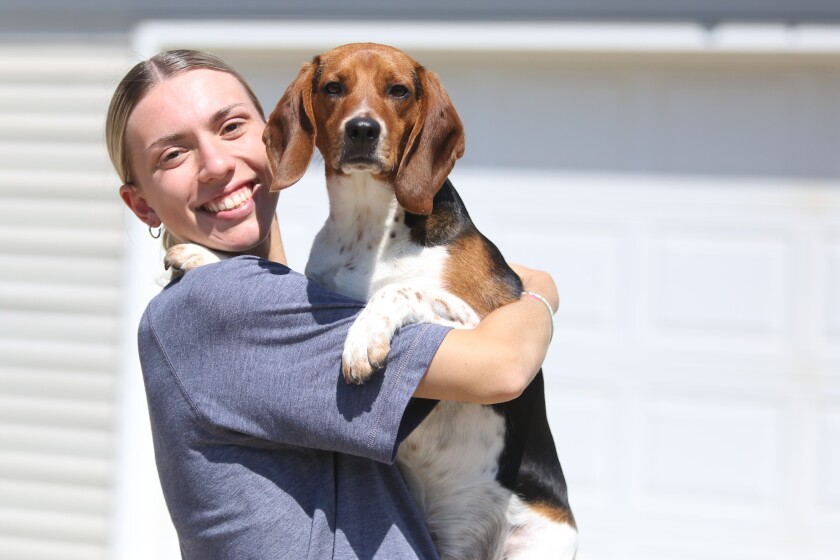 Most of what we know about the athletes we follow happens on the playing field. Rarely do we learn anything about their personal lives other than the surface level peeks they share with us in interviews or on social media.
But for all their heroic athletic deeds, we often forget they experience the same personal stresses, failures, struggles and losses as the rest of us.
That's what makes Abbey McDonald's story so stunning. Her athletic prowess has been well-chronicled for several years, but very few people knew of the private battle she waged against an eating disorder while she was leading the Hibbing girls basketball team to the 2019 state tournament.
McDonald shared her story with DNT sports reporter Jamey Malcomb recently in the hope that it helps others fight their eating disorders.
It's a compelling story with a hopeful ending that DNT subscribers have enjoyed reading since it was posted a week ago.
Ever wonder what creative spark led to one of Duluth's most unique sculptures, "Man, Child & Gull," residing in Canal Park?
Well, DNT arts and entertainment reporter Jay Gabler pondered the same thing and sought the artist for the origin story.
It just so happens that the sculpture is celebrating its 30th birthday this year, so Gabler's curiousity is perfectly timed.
Want to learn more about "Man, Child & Gull"? Gabler can fill you in on the story here.
Here are a few more stories from the past week I thought you may enjoy:

Editor's note: Weekly Wave is a newsletter that I publish every Friday morning. Please consider subscribing — it's free — and hits your inbox just once a week. You can sign up here.