Upheaval or update? Understanding Depot changes
While tenants express frustration about a new process to keep their slots, St. Louis County defends its decision to potentially open up the Depot roster.
DULUTH — Last weekend, cruise ship visitors to the city filled the St. Louis County Depot, lining up to ride a passenger train up the North Shore.
"It was a great day," said Ken Buehler, general manager of the North Shore Scenic Railroad. "They could not have been more appreciative."
It was a different crowd than the tropical cruise set, Buehler explained. They studied weather aboard the cruise, attended seminars, and took regular water samples during their Great Lakes voyages.
"We got about 185 passengers," he said, roughly half of the cruise visitors, making for a banner day. Seven other cruises set for the summer figure to bring similar swells in guest arrivals for the railroad and Depot.
Even with highlights like that, these are different times for the Depot — even unsettling ones for tenants like the railroad and Lake Superior Railroad Museum, for which Buehler is executive director.
As owner of the Depot, St. Louis County has informed tenants that all leases were ending this year. Additionally, the county was formally requesting existing tenants to apply for inclusion into the St. Louis County Heritage and Arts Center along with any newcomers who'd like to join the roster of tenants.
It's a decision that's been met with apprehension by existing tenants: St. Louis County Historical Society, St. Louis County Extension, Duluth Art Institute, Minnesota Ballet, the Depot Foundation and Arrowhead Chorale.
"It is disconcerting," Buehler said, describing a quarter-inch of paperwork related to a request-for-proposal process the county is requiring of prospective tenants for 2023 and beyond.
Requests are due June 14.
A guest editorial in the News Tribune last month , co-authored by Christina Woods, executive director of the Duluth Art Institute, feared the worst: "The request-for-proposal process and broken lease offer us no guarantee we will be there."
But the county says it's been upfront and transparent all along. The county said it employed language in all tenant leases that allowed for termination by either party at any time. The county also said it met with tenants in February to introduce the new RFP process.
In a conversation with the News Tribune, Depot Executive Director Mary Tennis said bringing tours to the historic train depot was "glaringly obvious."
New fee schedule adopted by St. Louis County Board on Tuesday.
The Duluth Playhouse cited a rent increase at the Depot and a desire to focus its operations in the city's Historic Arts and Theater District.
The next month, The Duluth Playhouse announced it was leaving the Depot for the NorShor Theatre.
The county has cited an arcane state statute to justify its maneuvering. But in a nutshell, the county said it also wanted to offer a chance for outside entities to join the Depot.
"(I)t's the right thing to do — allow equal access for all suitable applicants to participate in the RFP process and benefit from the low rents in a landmark building, and to potentially bring increased value to the tenant mix of the Depot," said county spokesperson Dana Kazel.
Buehler said he believes the county's decision wasn't a way to cull any of the current tenants.
"None of the people here are going to be displaced," Buehler said. "The county has been clear about that. But if that's the case, why this extensive RFP? Saying you're secure on the one hand, and, 'By the way, you have to go through all this.' That's the dichotomy."
When the request of proposals was issued in May, Depot Director Mary Tennis said at the time it was the latest step in a series of operational changes.
"The RFP process is transparent and fair, which the taxpayers of St. Louis County deserve because they are helping to subsidize the space in this building for our tenants," Tennis said.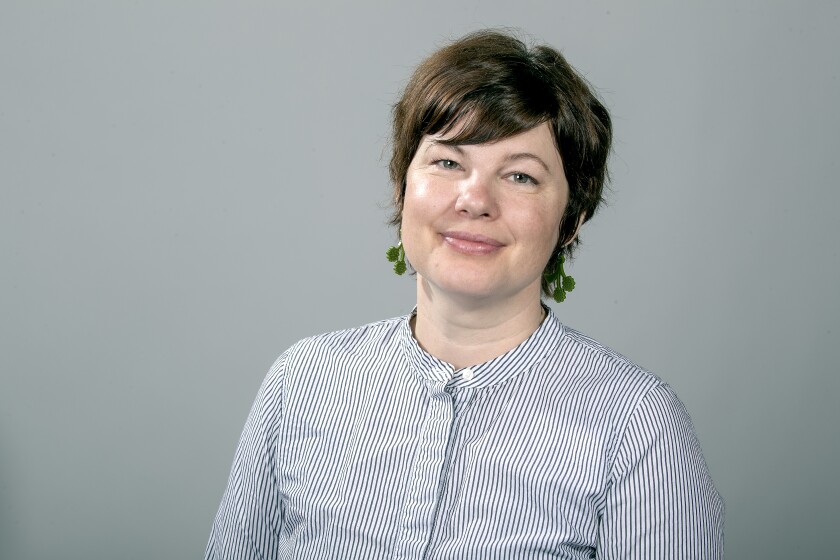 She elaborated in an interview last week. She said she's been busy giving tours to prospective new tenants, and said there's even room in the facility for for-profit entities provided they fit the mission and vision for the building.
"This is a big change that is happening. … I would be surprised if there wasn't pushback," Tennis said.
She described prospective tenants as essentially "bidding on space," with point-driven criteria being used for how space will be awarded. RFPs are sealed until following the deadline. A two-week evaluation period will ensue with a selection committee after that, including time for follow-up interviews.
"To be honest, we've had areas of the building that have been fallow for years," Tennis said.
Existing tenants, while situated under an arts umbrella, have vastly diverse missions in their own right, Tennis said. It's incumbent on the county, then, she added, to look out for the building itself and see that it's as vital as it can be.
Tennis understood "frustration" among tenants, but added, "they've been really amazing team players."
"We're all in step together," she said.
She recently gave an existing tenant one of the walk-through tours of the building, revealing new ways it could grow into new spaces. "Folks are seeing it for the opportunity it really is," Tennis said.
For Buehler, the railroad's concerns are limited. The county isn't going to move a 556-ton steam locomotive or any of the other train implements on the site. In fact, the Depot is eyeing one of the spaces left behind by The Duluth Playhouse. Inside the space would go a mega-layout train model that Buehler has been sitting on and waiting to spring at the right moment.
"It's going to be a game-changer for our museum," he said. "I should have to fill out an RFP for that."
Hopefully, the process would be an exercise in the end, and not a end itself for any of the other tenants, he said.
"With the Playhouse gone, there's opportunity for other theatrical and musical performance groups to come in," Buehler said. "That would be welcomed."
State Sen. David Tomassoni knows his days are drawing down, yet he'll support and return for a special session if it's called.
Users have until July 21 to weigh in on plans to pull the bridge away from Hammond Avenue and connect with U.S. Highway 53.
Starting its 50th season since opening in 1973, the United States Hockey Hall of Fame Museum remains treasured by the Iron Range town that built it.
The Minnesota Legislature has left regulation up to local units of government.