New Market teen hospitalized after snowmobile crash
A 16-year-old boy crashed into a tree in Portage Township.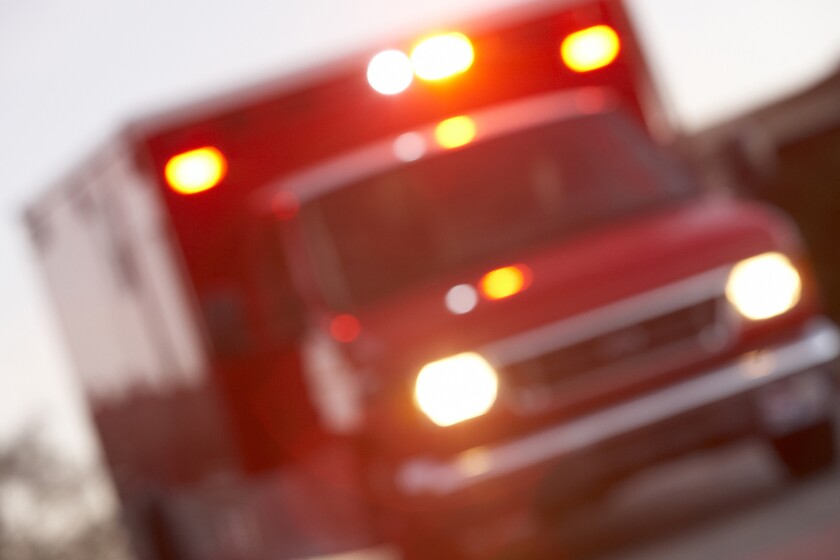 PORTAGE TOWNSHIP — Andrew Hertaus, a 16-year-old boy from New Market, Minnesota, was airlifted to a hospital after he crashed into a tree while snowmobiling at 10:50 p.m. Thursday.
The St. Louis County Sheriff's Office responded to the snowmobile crash on the Kabustasa Trail near Forest Road 489. Hertaus was transported from the scene by ambulance and then was airlifted to St. Luke's hospital in Duluth, according to a report from the St. Louis County Sheriff's Office.
An updated version of the same report issued Friday night said: "Hertaus suffered multiple injuries but is listed in stable condition."
Hertaus was riding with family members before he veered off the dark, unfamiliar trail and crashed into a tree. No one else was on his sled or was injured in the incident.
The St. Louis County Sheriff's Office spokesperson said the teen was a beginner at snowmobiling and dressed in full safety gear. Speed is not believed to have been a factor in the crash.
This story was updated at 9:45 p.m. Feb. 18, with additional information, including the injured party's identity and condition. It was originally posted at 1:09 p.m. earlier the same day.