Teen found competent in Duluth homicide case
Patrick Battees Jr. will next face an adult certification hearing for murder and firearm charges stemming from the death of Juamada Anderson Jr.
We are part of The Trust Project.
DULUTH — After more than a year undergoing psychological evaluations and treatment, a teen charged with fatally shooting a man in the city's Central Hillside neighborhood last year has been found competent to proceed in juvenile court.
The case of Patrick Wilson Battees Jr. had been suspended since his arraignment, days after he was arrested for the May 22, 2021, death of 22-year-old Juamada Keller Anderson Jr. But, after a hearing Thursday, he will now face the prospect of being certified to stand trial as an adult.
Battees was initially found incompetent to stand trial last October, having undergone mental health evaluations from two separate court-appointed psychologists. He was subsequently placed under a civil commitment, with a judge determining he "poses a risk of harm due to a mental illness," as he suffers from "clinical presentation of malingering, antisocial personality disorder, PTSD, severe amphetamine use disorder, severe alcohol use disorder (and) moderate cannabis use disorder."
Battees was designated for treatment at Anoka Metro Regional Treatment Center, but he was never admitted to the facility due to COVID-19 intake restrictions and a priority for adult criminal defendants. Instead, a St. Louis County social worker began working through the Minnesota Department of Human Services' restoration curriculum with him as he remained at the Arrowhead Juvenile Center in Duluth.
At Thursday's Zoom hearing, attorneys on both sides told Judge Jill Eichenwald they had no objections to a new evaluation from psychologist Sara Vaccarella, finding that the defendant is now competent to understand the proceedings and participate in his own defense. The report itself is not public, but Eichenwald said she would adopt its findings and allow the case to resume.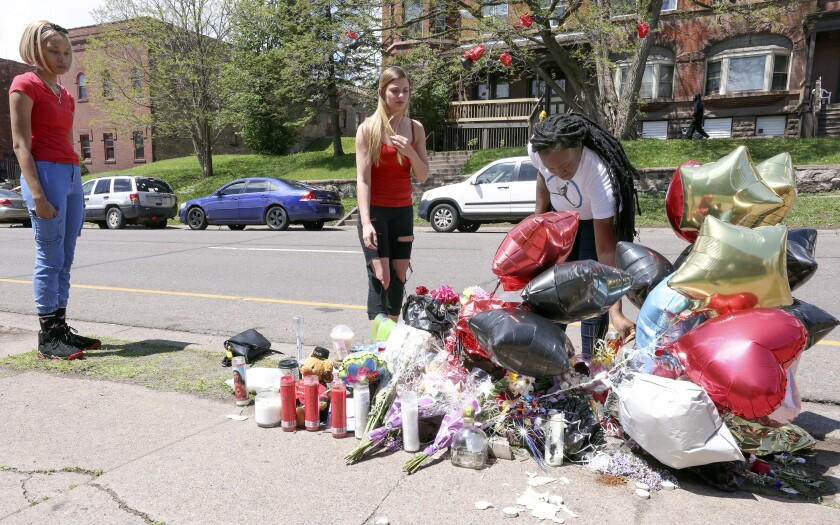 Next, Battees will face the adult certification process, as St. Louis County prosecutor Korey Horn is seeking to have the case transferred out of juvenile court.
Under Minnesota law, it is presumed a juvenile will be certified as an adult if the juvenile was 16 or 17 at the time of the offense and if the offense would result in a presumptive prison sentence. The child can keep the case in juvenile court and overcome the presumption of adult certification only by demonstrating clear and convincing evidence that retaining the proceedings in juvenile court serves public safety.
Eichenwald ordered standard evaluations, including a certification study, individual and family assessment, and psychological report to be completed ahead of that hearing; those reports are likely to take at least a month.
Battees, 17 at the time of Anderson's killing, is turning 19 next Friday, which will make him ineligible to remain at Arrowhead. Defense attorney J.D. Schmid requested that a hearing be scheduled for some time next week to review his detention, as Battees must either be placed in another facility or transferred to the St. Louis County Jail.
Judge David Johnson has been assigned to the case and is expected to schedule the next court dates.
Battees is charged with intentional and unintentional second-degree murder and reckless discharge of a firearm within a municipality.
Authorities said he was talking with Anderson on the porch of an apartment building at 118 E. Third St., just before two other men arrived at the scene and confronted the teen over his alleged involvement in a prior shooting.
A scuffle broke out and moved toward the sidewalk before Battees allegedly produced a handgun and shot Anderson. Authorities said he ran from the scene, hiding the weapon in a discarded couch, before he was arrested downtown.
A total of five people have been charged in connection with the incident, with four alleged to have fired shots amid the chaotic scene. Two have entered guilty pleas and been sentenced to date.