Suspect indicted on first-degree murder charges in 1986 Chisholm slaying
Michael Carbo now faces mandatory life imprisonment in the killing of Nancy Daugherty.
DULUTH — Fewer than two months before he is scheduled to stand trial, a Chisholm man has been indicted on two counts of first-degree murder in the 1986 rape and killing of Nancy Daugherty.
A Hibbing grand jury on Monday returned the indictment against Michael Allan Carbo Jr., and the document was unsealed by Judge Robert Friday at a virtual hearing Thursday in State District Court.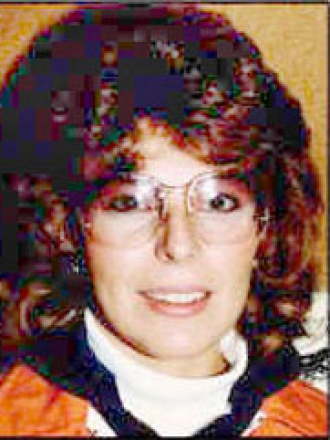 Carbo, 54, was already charged with intentional second-degree murder, but he now faces mandatory life imprisonment without the possibility of parole if convicted of either count of causing Daugherty's death while committing or attempting to commit first- or second-degree criminal sexual conduct with force or violence.
Public defender J.D. Schmid filed a motion to dismiss the indictment, saying it failed to comply with a Minnesota statute requiring that the document contain a list of witnesses who testified before the secret panel.
But St. Louis County prosecutor Chris Florey said that requirement is overridden by Minnesota Rules of Criminal Procedure, and noted that Carbo would not be unfairly impacted as the court had already ordered that he provide a copy of the entire grand jury transcript.
Friday agreed with the prosecutor and suggested that Carbo could seek a postponement of the June 1 trial date if additional time is needed to review the transcript and litigate any issues. But Schmid showed little desire to extend the matter, asking the court to keep the trial date on the calendar.
The judge scheduled a contested hearing for May 11 at the St. Louis County Courthouse in Virginia.
The 43-year-old allegedly held the woman in his apartment with a door that requires a key to unlock from either side.
Daugherty, a mother of two, was found dead inside her Chisholm home on July 16, 1986. She had been sexually assaulted, beaten and strangled, with police indicating there were signs of struggle both inside and outside the residence.
Authorities said "well over" 100 DNA samples from potential suspects were tested over the years, but Carbo was never identified until the Chisholm Police Department contracted with a private company, Parabon NanoLabs, in late 2019 to develop new leads.
The Minnesota Bureau of Criminal Apprehension released a sample of the suspect's semen so that it could be searched through privately maintained genetic databases, and, while Carbo had never personally submitted a DNA sample, experts identified him as a possible suspect through relatives.
BCA agents eventually seized Carbo's garbage and took a DNA sample from him directly, confirming that he matched the suspect whose DNA was found at the 1986 crime scene, according to court documents. Carbo, who was 18 at the time of Daugherty's killing, had lived within a mile of her and attended school with her children.
The defense previously challenged the investigative tactics on constitutional privacy grounds, but Judge Friday found no violations of state or federal law in a first-of-its-kind ruling in Minnesota.
Carbo remains at the St. Louis County Jail on $1 million bail.