Pandemic made for rocky launch of Duluth's African Heritage Commission
Duluth aims to recruit additional volunteers for multiple boards and commissions.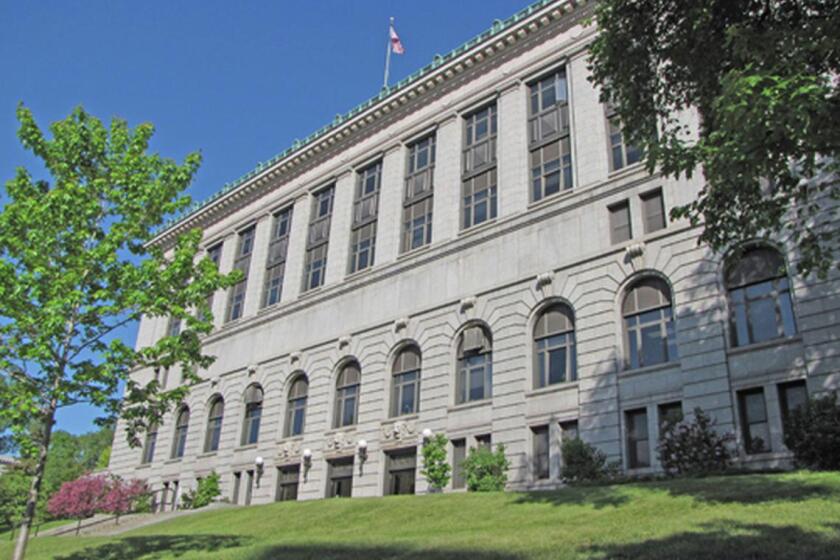 DULUTH — Every year around this time, the city seeks to fill empty volunteer positions on its boards, commissions and authorities.
But this year the number of vacancies is larger than usual — 25.
Of all the bodies, no other is in greater need of volunteers than the seven-member African Heritage Commission, which has dwindled to a single commissioner, Bernice Pepper.
With COVID-19 pandemic precautions in place when the commission met for the first time in November 2020, its members were never able to gather in person.
Janet Kennedy, who represents Duluth's 5th District as the city's first Black city councilor, was instrumental in launching the African Heritage Commission but said the group is designed to function as an autonomous citizen-driven body.
"With any new organization, whether it be during COVID or not, there's norming, there's storming, and there's forming. And it just takes time," said Kennedy, reflecting on what it takes to bring commission members together behind a shared mission.
Mayor Emily Larson said she views the African Heritage Commission as a valuable body and said: "Ensuring that people's voices are heard in ways that are meaningful to them is always important."
In December 2020, the City Council voted to create another new body to give voice to a different group of often-marginalized residents: the Nonbinary, Queer, Trans, Two-Spirit, Lesbian, Gay, Bisexual, Intersex & Asexual (NQT2SLGBIA) Commission. That young commission, too, has never met in person, and it has experienced some churn in membership, but it remains just a couple of commissioners short of having a full roster.
Councilor Gary Anderson, who represents Duluth's 1st District, led the effort to establish the new commission, which he said has coalesced nicely.
"I think one very significant difference between the two commissions was that the LGTBQ-plus community was already very actively organizing, because we had worked on the conversion therapy ban," he said, noting the council's decision last year to forbid the practice of families trying to force sexually straight norms on young people.
The ordinance applies to medical professionals, therapists and counselors.
"The community continued to organize and push for the organization and recognition of an LGTBQ-plus commission. So, I think having had that focus and achieving that success of passing the conversion therapy ban, which was a very big deal, I think that was really impactful," Anderson said.
Larson said the city now has 36 boards, commissions and authorities, sometimes stretching city staff.
"Adding new commissions is exciting. But our city staff is not expanding to meet that need, which we were very clear about," she said."We're adding to staff workload without adding to staff."
John Alexzander Staine, who served as the first chair of the African Heritage Commission, said the group faltered for a number of reasons.
"We had very little support, few resources, almost zero guidance and a lot of things that weren't followed through by the city. Unfortunately, we can't operate if we aren't empowered and we weren't created to be empowered at least not in this initial run," he said.
Alicia Kozlowski, a community relations officer for the city of Duluth, expressed optimism that the African Heritage Commission will be able to regroup.
"We're really taking an intentional look at how we recruit and do outreach. We know that there was a ton of interest," she said.
Larson said she remains confident about the pool of candidates who will step up to serve on the African Heritage Commission as it relaunches.
"The talent, the depth, the perspective is there in the community. Period," she said.
Ben Van Tassel, Duluth's director of public administration, said he hopes to have the African Heritage Commission fully reappointed within a couple months. The body needs at least a quorum of four members present at its meetings to conduct business.
He said it's important for new commissioners to have a clear understanding of the time commitment involved, "what's the role of the commission and how people can be effective in that role."
"It takes a while for them to get up and running and understand where they can create change and be involved," Van Tassel said.
Kozlowski said the challenges confronting a new commission meeting remotely are many.
"You may or may not know the other people serving with you, so it's tougher to develop trust and just the functionality of how things work and how things operate. Then, of course, you add in all the nuances with establishing new relationships across cultures," she said.
The city of Duluth is seeking volunteers to fill a number of open seats on local boards, commissions and authorities, including the following:

Civil Service Board (2)
Community Development Committee (1)
Commission on Disabilities (1)
Duluth African Heritage Commission (6)
Duluth Airport Authority (1)
Duluth Economic Development Authority (1)
NQT2SLGBIA Commission (2)
Duluth Parking Commission (3)
Housing and Redevelopment Authority (2)
Indigenous Commission (1)
Natural Resources Commission (1)
Parks and Recreation Commission (1)
Special Board of Review (1)
Spirit Mountain Recreation Area Authority (2)
For more information, and to learn about the role of each of the boards and commissions mentioned above, visit duluthmn.gov/boards-commissions . No previous board experience is necessary to apply. The deadline for applications is March 1.
This story was updated at 6:45 p.m. Feb. 17 to add comments from John Alexzander Staine. It was originally posted at 5:18 p.m. Feb. 15.