Northlandia: Pinball duo fix machines, build community
A small but enthusiastic group of players meet every week to play and compete.
SUPERIOR — With his knees bent and one foot slightly in front of the other, Parnell Lutz, of Duluth, hunched over a pinball machine in Average's Joe's pub in Superior.
The game he's focused on is based on the rock band Foo Fighters. Players select one of their songs to play before the first metal ball is released.
It's the newest of five pinball machines at the bar; the others are based on the "The Munsters," "The Mandalorian," "Godzilla" and Canadian rock band Rush. This Foo Fighters game, Lutz said, "flows insane."
For Lutz, pinball is an immersive experience.
"They call it the world under glass … you get the audio and the callouts of a character from that movie or story, and if you enjoy that stuff, it feels really good," Lutz said. "It feels like you're playing the movie."
While he enjoys playing pinball, he considers himself an average-ish skill-level player. His passion for pinball started a dozen or so years ago. First, he played online. Then he moved to real machines and found he liked tinkering and repairing them.
Today, his collection of pinball machines is down to five after reaching a high of 14.
"I'm not really good at playing, but I love fixing them," Lutz said. "That side hobby of tearing everything apart, figuring out how it works, fixing it, putting it back together."
Like Lutz, Bob Furr, of Duluth, is into both playing pinball and fixing the machines. He said for the past year, he's been Lutz's "apprentice" and the two are planning to launch a business together fixing machines.
"Within this last year, I dove in deep with them, fix up a bunch of machines and same kind of thing — just love tinkering around with stuff, figuring out what's broken, just diving in to try to fix and find out what's going on with them," Furr said.
Lutz and Furr are already heavily involved in cultivating a small, but passionate, pinball community in the Twin Ports.
The duo host a podcast about pinball, " Flippin and Mashing ," and organize weekly Thursday evening pinball nights and monthly tournaments on their public Facebook group, " Twin Ports Pinball - Duluth, Superior."
The lights, the sounds, just the little bit of everything. The competition, the frustration kind of holds to you and keeps you coming back for more.
Bob Furr
The group gathers at either Average Joe's or The Rex in Fitger's in Duluth. As far as Lutz and Furr know, those are the only places with more than one pinball machine in this area, with the exception of the Stagecoach Bar & Grill in Ashland, which also hosts a small community of pinball enthusiasts.
Both Average Joe's, which has five machines, and The Rex, which has two, are owned by Mike Lemon. Some of those pinball machines are owned by Lemon, some by Lutz and some jointly by Barr and Lutz.
Lemon said his bars became pinball hotspots thanks to Lutz, who would come to The Rex to play pinball.
"He said he wanted to start working on the pinballs and bring some machines in and that's how we kicked it off," Lutz said. "The guy's a genius when it comes to this pinball stuff."
During pinball night at Average Joe's, someone will inevitably turn on The Who's 1969 song "Pinball Wizard."
Pinball is experiencing a bit of a renaissance and more game manufacturers are popping up. Thanks to the pandemic, home use exploded. There were once distributors with machines that were a couple years old "just sitting there waiting" for someone to buy them, Lutz said.
Now, you have to put in preorders and prices have "skyrocketed," even for used games, Lutz said.
"It's kind of wild," he said. "I've never seen it this bananas."
Locally, Furr said the "Twin Ports Pinball" Facebook group has doubled in size in the last year or so, up to about 90 members.
After all, pinball is addictive.
"The lights, the sounds, just the little bit of everything. The competition, the frustration kind of holds to you and keeps you coming back for more. That ball goes down that drain and you're just like, 'I know I could do better next time,'" Furr said. "So you pop more coins in and you keep playing it."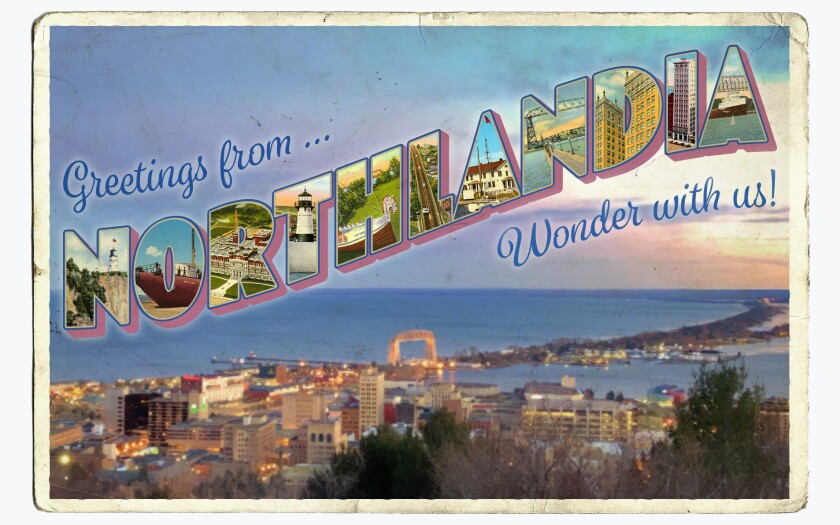 Despite a last-ditch effort by Mesabi, Gov. Tim Walz and other members of the Minnesota Executive Council unanimously approved granting the leases to Cliffs.
The judge said preventing Cliffs from getting the leases would likely harm Cliffs and may not benefit Mesabi, which may never get the leases back from the state.
The embattled Nashwauk mining project wants a federal bankruptcy judge to step in before Gov. Tim Walz and others vote on the future of the leases Thursday.
The DNR has recommended all of the leases go to Cleveland-Cliffs to keep Hibbing Taconite running for decades.