Northlandia: News Tribune's 'Losers' Service Bureau' was AirTag of 1920s
Have one of these keychains lying around? Send us a photo and tells us how you got it.
DULUTH — Today, a device like the Apple AirTag might be placed on easily lost items: keys, wallet or the collar of a cat that likes to escape and explore the city.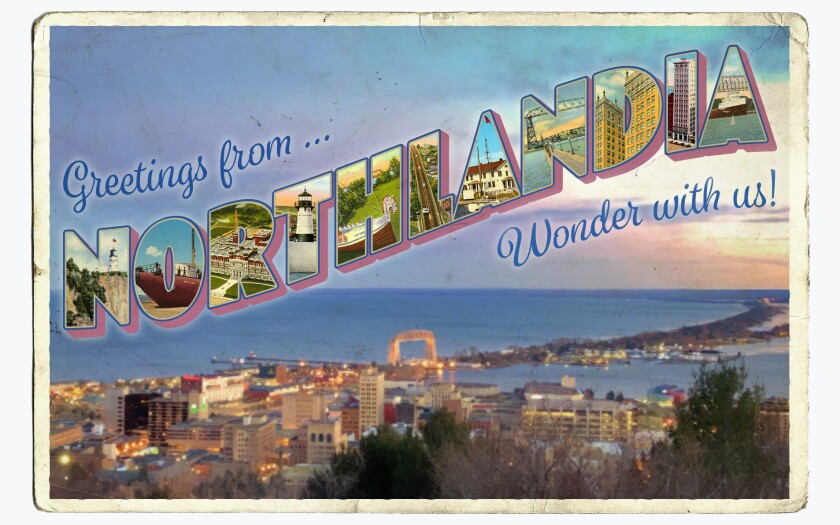 Can't find the item? A map on your smartphone will show you where it is. But nearly 100 years ago, you might have turned to your local newspaper for help.
On Feb. 20, 1926, the News Tribune announced its new "Losers' Service Bureau" with a full-page advertisement.
For 15 cents, you could buy a "handsome, government bronze identification tag" with a registered number, the ad said.
"If keys are lost the finder knows at once that they are to be returned to The News Tribune for delivery to owner," the ad said.
The "Losers' Service Bureau" also offered services to people who lost items but didn't have the keychain.
If you lost an item, you could go to the Losers' Service Bureau, where the "helpful young lady in charge" would pull the records of items turned in to "Police Headquarters, Union Station, the Car Barns, and offices of the Bus Lines." She would also look through the past month of lost and found advertisements published in the News Tribune.
The ad's illustration of an ornate "Losers' Service Bureau" desk with tall ceilings and columns almost certainly didn't exist at the News Tribune, which at that time was still at the same location it is today: 424 W. First St.
The Losers' Service Bureau was, as the advertisement revealed in its bold headline, just the existing News Tribune want-ad counter.
The same illustration of a grand Losers' Service Bureau counter was used in the advertisement of the Losers' Service Bureaus launching at the Camden Courier in New Jersey and St. Louis Globe-Democrat in Missouri, according to archives maintained by Newspapers.com .
Classified advertising departments at newspapers across the country were launching similar services with the hope of generating more sales from new customers.
In 1926, newspaper trade publication Editor & Publisher described the St. Louis Globe-Democrat's Losers' Service Bureau, which said the keychains were even marking young boys and dogs. The Beagle Association purchased tags for all its member dogs.
"Although the new Bureau has not been in existence long enough to make possible any definite figures of its effect upon the want-ad sales, the Globe-Democrat believes that it is bringing an ever increasing amount of want advertising from the occasional user of want advertising," Editor & Publisher said.
Newspapers of the era often dabbled in other services outside traditional advertising and reporting. For example, the News Tribune in the late 1920s sold resort real estate north of Duluth and offered cooking classes.
It's unclear how long the Losers' Service Bureau and the identification tags lasted. Digital archives of the News Tribune do not exist for that era.
Spinning through roles of microfilm stored at the downtown Duluth Public Library reveals advertisements for the keychains seem to vanish from the newspaper pages after a few months.
But the lost and found section of the classifieds kept mentioning the bureau. In March 1929, for example, a coin purse, tractor chains and a "bunch of keys" could be recovered from the Losers' Service Bureau.
And although the tags were meant to make losing things harder, they have been hard to locate after 97 years. The News Tribune contacted six antique stores in Duluth, Superior and Hermantown, but no one had ever come across such a tag.
Tony Hommerding, who owns Vintage Hideaway in Hermantown with his wife, Nicole, even checked with a dozen other people, including antique vendors, to check if any of them had seen one. No one had.
"Must be a rare one," he said.
There was, however, one tag — registered to owner No. 590 — sold on eBay at some point, according to WorthPoint.com, which archives eBay sales.
Do you have a Losers' Service Bureau tag? Email a photo of it to jlovrien@duluthnews.com and, if known, explain how it wound up in your possession. Passed down by family? Found on the sidewalk but never turned into the News Tribune? Drop Jimmy Lovrien a line.