Rice Lake fire victim in critical condition
The 33-year-old was airlifted to a Minneapolis hospital after the house fire Wednesday.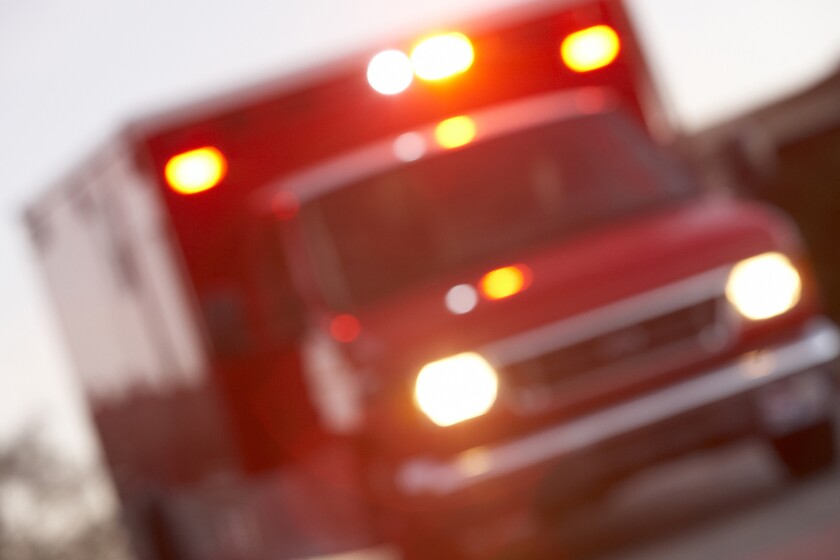 We are part of The Trust Project.
RICE LAKE — A 33-year-old man was listed in critical condition at Hennepin County Medical Center after suffering severe burn injuries when his home caught fire Wednesday evening.
Myles Summers was initially transported to Essentia Health-St. Mary's Medical Center by Mayo Ambulance, but was ultimately airlifted to Minneapolis for advanced care, according to the St. Louis County Sheriff's Office.
Two people were in a detached garage at the residence, 3956 W. Tischer Road, when they noticed black smoke coming from the main house around 6:26 p.m., the sheriff's office reported. When the individuals checked the residence, they found Summers lying on the rear deck. He appeared to have severe burns throughout his body. They moved him to the backyard as the fire continued to grow and engulf the home.
Crews from Rice Lake, the 148th Air National Guard, Canosia Township and Lakewood knocked down the fire in 25 minutes and completely extinguished the fire in an hour, according to a news release from Rice Lake Fire Department. One firefighter was evaluated at the scene for potential heat exhaustion by Mayo Ambulance, but was later released at the scene.
The house is considered uninhabitable at this time. The sheriff's office, Rice Lake Fire Department and State Fire Marshal investigated the scene. The area of origin is believed to be the bedroom where Summers was residing.
The exact cause of the fire is still under investigation, but it is not believed to be suspicious in nature, according to the sheriff's office.
This story was updated at 10:25 a.m. June 23 with further details from the sheriff's office about the victim and the fire. It was originally posted at 11:57 p.m. June 22.