Listen: Biden addresses $1 trillion infrastructure law in Superior
Subscribe and listen to this Twin Ports area news and weather podcast on Apple, Spotify and Google Podcasts.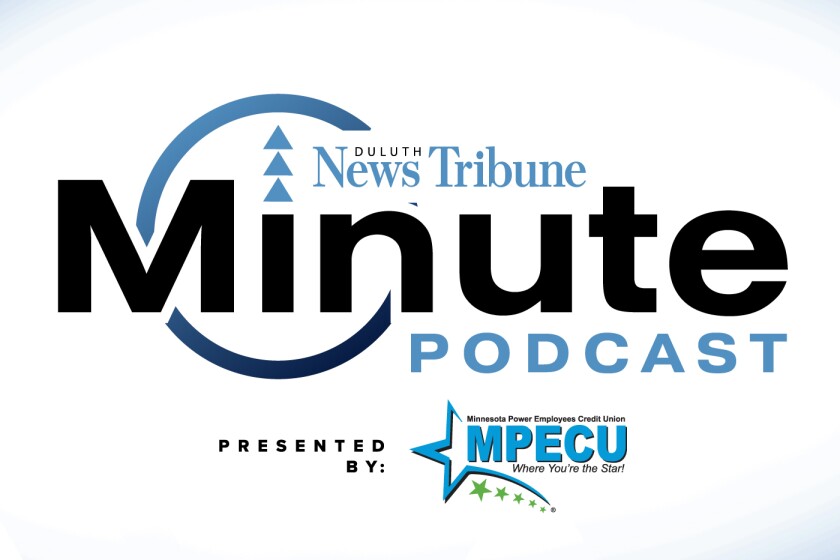 President Joe Biden was in the Twin Ports today, Wednesday, March 2.
The president and first lady Jill Biden landed aboard Air Force One at the Duluth International Airport and were greeted on the tarmac by Minnesota Gov. Tim Walz, Duluth Mayor Emily Larson, Wisconsin Governor Tony Evers and Superior Mayor Jim Paine before heading across the bridge to the University of Wisconsin Superior.
Biden spoke for around 30 minutes at UWS's Yellowjacket Union about the $1 trillion bipartisan infrastructure law and how it benefits Minnesota, Wisconsin and the Great Lakes region.
The News Tribune and Superior Telegram were covering many aspects of Biden's visit. Here is the entirety of his speech today to a small group of people, including UWS students, staff and faculty.
President Joe Biden made Superior his first stop following his State of the Union address.
The Duluth News Tribune Minute is a product of Forum Communications Company and is brought to you by reporters at the Duluth News Tribune, Superior Telegram and Cloquet Pine Journal. Find more news throughout the day at duluthnewstribune.com. Subscribe and rate us at Apple Podcasts , Spotify or Google Podcasts .