Duluth prepares to replace lead water lines in East Hillside
The city will pick up the tab for private lines.
We are part of The Trust Project.
DULUTH — This week, Duluth began work on a pilot project to replace lead water service lines along a six-block stretch of East Eighth Street at a cost of nearly $1.3 million. The contractor, JMF Construction Inc., hopes to complete about half the work yet this fall and the remainder in the spring, working east to west from 14th Avenue East to Eighth Avenue East.
The relatively small-scale endeavor gives residents a sense of the tremendous costs Duluth will face as it works to rid its municipal water system of lead, both in city-owned infrastructure and on private property.
Lorie Croke has lived on East Eighth Street for 28 years, and said she will be glad to have the lead service line to her home replaced, especially at no cost to her household.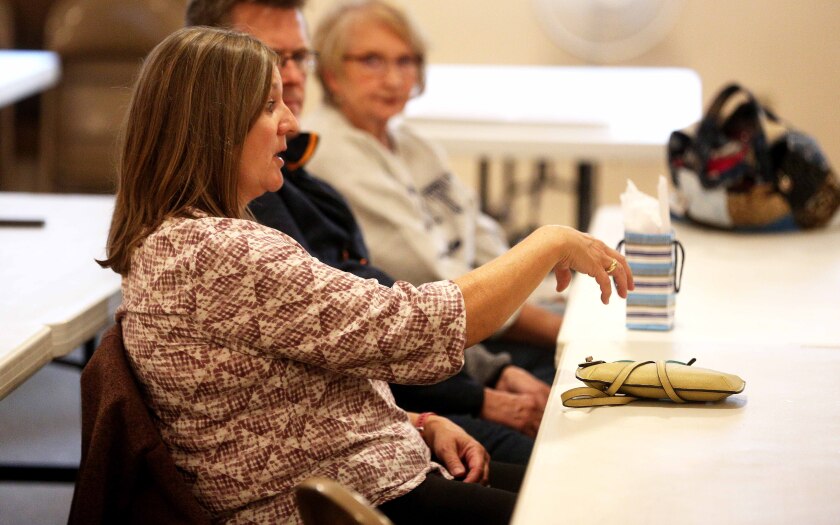 Eric Shaffer, chief engineer for Duluth's water and gas departments, figures the city will be spending about $16,000 per home. Normally, the cost of replacing a private line would be borne by the homeowner.
"So, we're going to save customers a lot of money," Shaffer said.
Croke said dealing with the lead pipes has been a bother.
"We try to run the water before we drink it, and for a while we went through all the filtering, too. But it's hard to keep up with that," she said.
Mike Kirwin, another resident of East Eighth Street, said: "Honestly, I didn't even know my water line was lead until they notified us."
"It's kind of a pain and this will make things a lot easier," he said. "I'll be glad to have it done."
Initially, the city had hoped it would be able to pull new plastic lines through existing lead water pipes, but the old lines were often too narrow and uneven to make the work possible. Now, the contractor has changed gears and will use directional drilling equipment to install an altogether new line running alongside the old lead pipe, which will then be disconnected.
Jon Maruska, an engineering technician for the city of Duluth, said the approach should enable workers to replace lines without tearing up yards.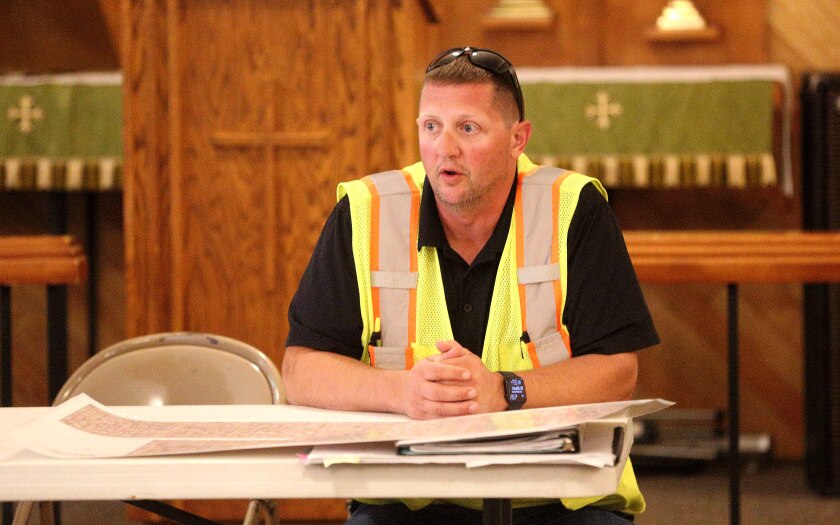 "There will be a learning curve for everyone," said JMF Project Manager Ryan Ostrofsky. Initially, he expects his crew will replace about one residential service per day, but he hopes to step up that pace as the work continues.
Affected residents will have their water supply cut off for a day, with the city encouraging neighbors to help one another by temporarily sharing water, as needed.
The state of Minnesota has set aside $43 million annually for the next five years to help communities remove lead components from their water systems.
"So, it's our target to get this done in the next five years," Shaffer said.
In addition to the East Hillside project, the city hopes to proceed next year with two projects each in Gary-New Duluth and Lincoln Park, replacing the lead service lines of 600 to 800 homes. Letters will be going out to residents soon, seeking to arrange inspections to determine the extent of lead in each neighborhood's system.
Shaffer said the city is using American Rescue Plan Act money to pay consultants and develop a detailed action plan in hopes the city is successful in applying for state funds.
"So, we just have to wait and see and cross our fingers. But the day they say we've got money, we will have things ready to go. We want to be first in line and know we're ready. That's our strategy," Shaffer said.