Duluth firefighter guilty of felony assault
Conrad Sunde is still working for the Duluth Fire Department, but the conviction puts his future in jeopardy.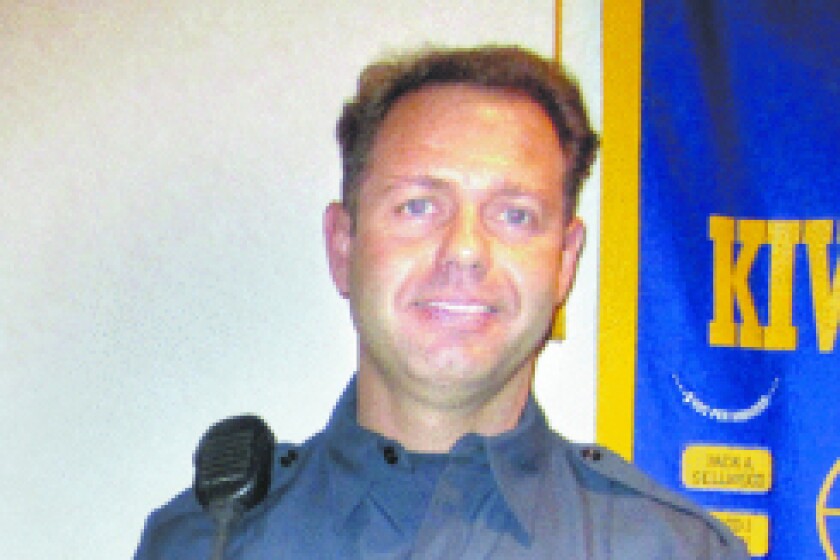 We are part of The Trust Project.
DULUTH — A firefighter has been convicted of assaulting a woman during a dispute over his off-leash dogs in 2020.
Conrad John Sunde IV was found guilty of the felony third-degree assault of 65-year-old Mary Modec along the Duluth Traverse Trail System. Judge Theresa Neo, who heard testimony from both parties in April, issued the verdict in writing Monday afternoon.
"The state is pleased with the court's finding of guilt," St. Louis County prosecutor Nate Stumme said. "We will now focus on facilitating the victim's right to express the full impact of this brutal assault on her life and those who enjoy our local trail system."
Sunde, 50, of Proctor, remains actively employed by the Duluth Fire Department, but the conviction may jeopardize his future in the profession. Several state and federal boards will be tasked with determining whether his license should be suspended or revoked.
Minnesota sentencing guidelines call for a presumptive probationary sentence for a first-time offender convicted of third-degree assault. Defense attorney David Keegan declined to comment ahead of sentencing, which was not immediately scheduled.
It was undisputed that Sunde broke Modec's nose during the altercation, which started when she asked him to place his three dogs on a leash, as required by city ordinance, when their paths crossed on parallel trails on the morning of July 10, 2020.
That is the question a judge will answer with her verdict, which is expected in the coming days.
Modec said Sunde refused and she began reaching for her phone with the intention of taking his photograph, prompting the off-duty firefighter to charge at her from 20-25 feet away. She said she was struck in the chest by his mountain bike and knocked to the ground, after which Sunde began grinding her face into the ground, prying the phone from her hand and leaving her alone at the scene with no means to seek help.
Sunde disputed her account, saying he was approximately 5-10 feet from Modec when he raised the bike in an attempt to prevent Modec from deploying a canister of pepper spray that was hanging from her neck. He speculated that the bike hit her in the nose, denying that he shoved her face into the gravel. He testified that he found the phone on the ground and only threw it down a ravine to divert her attention while he left.
Modec, a retiree who frequently jogs on the trails near her Norton Park home, testified that her glasses were also broken in the incident. She was able to walk to a neighbor's home and later went to an emergency room, receiving treatment for the nasal fracture and many cuts, scrapes and bruises. As of April 2022, she still had a permanent black eye, a scar on her arm and a deviated septum that makes breathing difficult and may require surgery.
Judge Neo served as the fact-finder in the case after Sunde waived his right to a jury that had already been selected to hear the case. Neo, having reviewed written closing arguments in recent weeks, took the matter under advisement on June 6. Her two-page order Monday included only the finding of guilt; she has another week to issue an opinion explaining the rationale for the verdict.
Sunde, a Duluth firefighter since January 2001, had no prior disciplinary history and even received the Firefighter of the Year Award from the Kiwanis Club of Friendly Duluth in 2012. Four of his longtime colleagues took the witness stand at trial to tell the court the incident was not representative of the man they know.
He served a 30-day unpaid suspension in the immediate aftermath of the incident, with Fire Chief Shawn Krizaj writing that the allegations were "highly concerning and considered a severe and dangerous breach of policy."
But Sunde was only charged with a misdemeanor at that point, with the St. Louis County Attorney's Office later bringing felony counts of assault and robbery. Neo subsequently dismissed the more-serious robbery charge, saying there was no indication Sunde acted with an intent to steal Modec's phone.
Noah Schuchman, the city of Duluth's chief administrative officer, addressed Sunde's future with the fire department in a statement to the News Tribune.
"Our firefighters are required to have a valid emergency medical technician (EMT) certificate and state of Minnesota firefighter license," Schuchman said. "Mr. Sunde's felony was promptly reported to the boards that regulate EMT certification and firefighter licensure — the Minnesota Emergency Medical Services Board (EMSRB), National Registry of Emergency Medical Technicians (NREMT) and Minnesota Board of Firefighter Training and Education (MBFTE).
"Any of those agencies may suspend or revoke Mr. Sunde's EMT certificate or firefighter license. How these regulatory agencies will rule, or when, is outside of the city of Duluth's control and we would refer further inquiries to them on this matter."
Zach Kayser, a spokesman for the Minnesota Department of Public Safety, confirmed that the city had reported the conviction to the state firefighter licensing board Monday afternoon.
"There is no automatic license revocation; each matter is decided by the License Review Committee on a case-by-case basis," Kayser said. "What happens now is that the board will consult with the Minnesota Attorney General's Office to determine their next action regarding his license."
He said the board is next scheduled to meet Aug. 10.
This story was updated at 5:25 p.m. June 13 with additional information and reaction to the verdict. It was originally posted at 2:05 p.m. June 13.