Duluth Council to consider how to spend more than $13 million in tourism tax collections
The city's mayor has recommended who should receive support.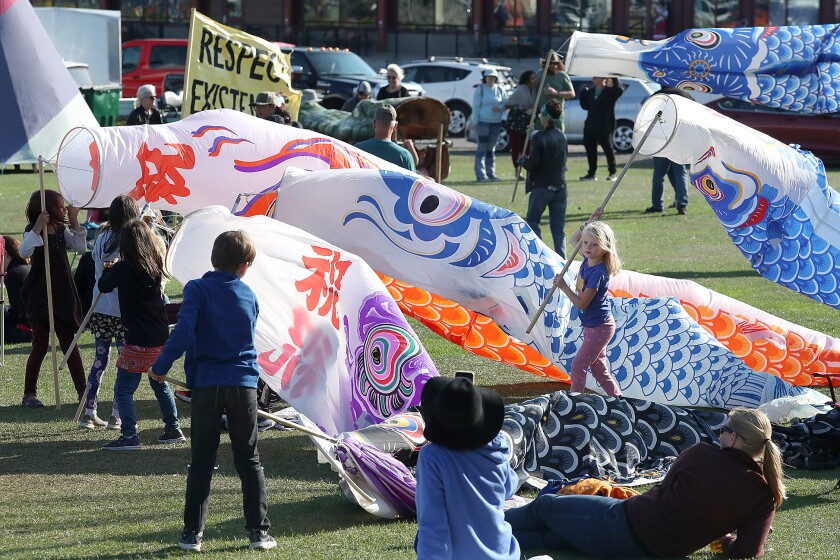 We are part of The Trust Project.
DULUTH — City officials received so many requests for tourism tax assistance that the combined cost of fulfilling them all would exceed next year's total expected collections by more than $2 million.
Noah Schuchman, Duluth's chief administrative officer, said: "There are requests that far outstrip our ability to fund everything. So, our focus is on looking for the greatest bang for our tourism buck and making sure we're working to support the major entities that have broad and far reaches and then also to work to make sure that we are maximizing the use of that money."
On Monday, the Duluth City Council is slated to consider Mayor Emily Larson's recommendation as to how to divvy up $13.3 million in tourism tax proceeds, based on an evaluation protocol adopted under her leadership four years ago.
"The process that I put in place is to have people apply. They have to report on what they do. They have to make the case for tourism. We have to see their budget. We have to see their mission statement. And these are recommendations that I do think we've thoughtfully reviewed and gone over," she said.
But 5th District councilor Janet Kennedy announced at a Thursday night agenda session meeting that she intends to table the resolution to allow more time to consider the proposed distribution plan.
Larson concurred that the council holds the power to approve the proposed spending plan or to make adjustments as it sees fit.
Already, 4th District councilor Hannah Alstead has offered an amendment that, if approved, would provide $20,000 in funding for Clean and Safe Team services in the Lincoln Park Craft District. Should her amendment succeed, Jennifer Carlson, Duluth's chief financial officer, said commensurate reductions in support of other organizations would need to be made.
Schuchman acknowledged some applicants likely feel let down by the proposal heading to the City Council, yet he offered assurances, saying:
"There is significant thought that has been put into how this funding is proposed to be allocated. But we recognize that inevitably there is disappointment for some entities as a part of that."
More than 50% of the tourism tax collections are spoken for already by binding commitments the city has made to pay off bonds related to Amsoil Arena, St. Louis River Corridor improvements and Spirit Mountain, as well as a loan to repair the Minnesota Slip Lift Bridge and to required spending to fulfill its marketing obligations.
At large councilor Terese Tomanek asked if the council could expect to hear a report on the performance of Belmont Partner before approving another $1.8 million in tourism tax funding to retain the firm's services marketing Duluth as a tourist destination again next year.
Schuchman said the council could expect to see a report from Belmont and Visit Duluth in November.
Tomanek also inquired about the $50,000 in tourism tax funding proposed to help Duluth International Airport market new air service to Denver next year.
A like sum had been budgeted in 2022, but Carlson said those funds had not yet been dispensed, as the recruitment of an airline company to provide direct service to Denver has been delayed. What's more, she said that if the airport should fail in its bid to attract service to Denver, all the tourism tax dollars set aside to support it would remain in the tourism tax fund and would be available for other uses.
Schuchman stressed the importance of the city's continued support, saying: "That money is part of the overall bid package that brings an airline to Duluth to provide the route. So, were it not to be in place, there is a scenario where that route would not happen."
Larson said the city has taken a conservative approach to forecasting next year's tourism tax collections, projected to be about $12.4 million. That's only about 3% more than the city budgeted for this year.
"We do think the industry will tell us and the research will show us that we're having a very good year. We are anticipating that may not hold through next year, though, and that's because of inflation and how it's impacting the industry. That is not based on how we're performing," she said.
In addition to spending the $12.4 million it expects to collect in tourism taxes next year, the city also proposes to supplement that with about $937,000 in unappropriated funds it has accumulated. Even so, Carlson expects the budget will allow the city to hold about $700,000 in reserve — equivalent to 5% of the tourism tax pie.
Some tourism tax dollars do go into Duluth's general fund but only to support specific expenses associated with hosting large events, such as Grandma's Marathon, and to keep up local parks and paths, like the Lakewalk.
"It's pretty drilled down. It's for places, spaces and services that definitely correlate to tourism," Larson said, explaining the city must abide by tight rules. "These are legislatively restricted dollars. They have to be used to support tourism-related investments. That can include marketing and special events. It can include attractions. But it cannot just include regular services that are provided to all people. It really has to be focused."
Among the tourism tax funding the city is proposed to receive is $77,300 for the parks and recreation department and $520,000 for a Lakewalk seawall project.
Some organizations and events would receive tourism tax funding for the first time under the mayor's proposal, including $20,000 for the Duluth Amateur Hockey Association.
"They made an outstanding case for the number of tourists they bring in for tournaments over the course of the year and why supporting their organization is, in part, supporting the expansion of tourism and filling hotel rooms and other things," Larson said.
Other proposed first-time tourism tax recipients include:

$50,000 for the Minnesota Land Trust.
$30,000 for the Catalyst Content Festival.
$25,000 for FinnFest.
$25,000 for Ecolibrium3's Main Street Lincoln Park.
$50,000 for the Duluth Public Arts Commission.
$30,000 for the NCAA Women's Hockey Final Four.


Find something to do this week in the Northland.