'A great thing to tap into': School forests increasingly popular in Northland
Proponents argue that outdoor learning has a host of academic and social-emotional benefits for students.
DULUTH — Eddie Hagen remembers the day a chickadee perched not-so-gently on his head.
Eddie, who said he'll be turning 10 soon, and other students at Duluth Edison Charter Schools sometimes head to "Chickadee Landing," a clearing in the woods adjacent to the school, and try to attract birds with handfuls — or hairfuls — of seeds. The bird didn't hurt him, Eddie reported, but he could still feel the sharpness of its claws for the few moments it was anchored there.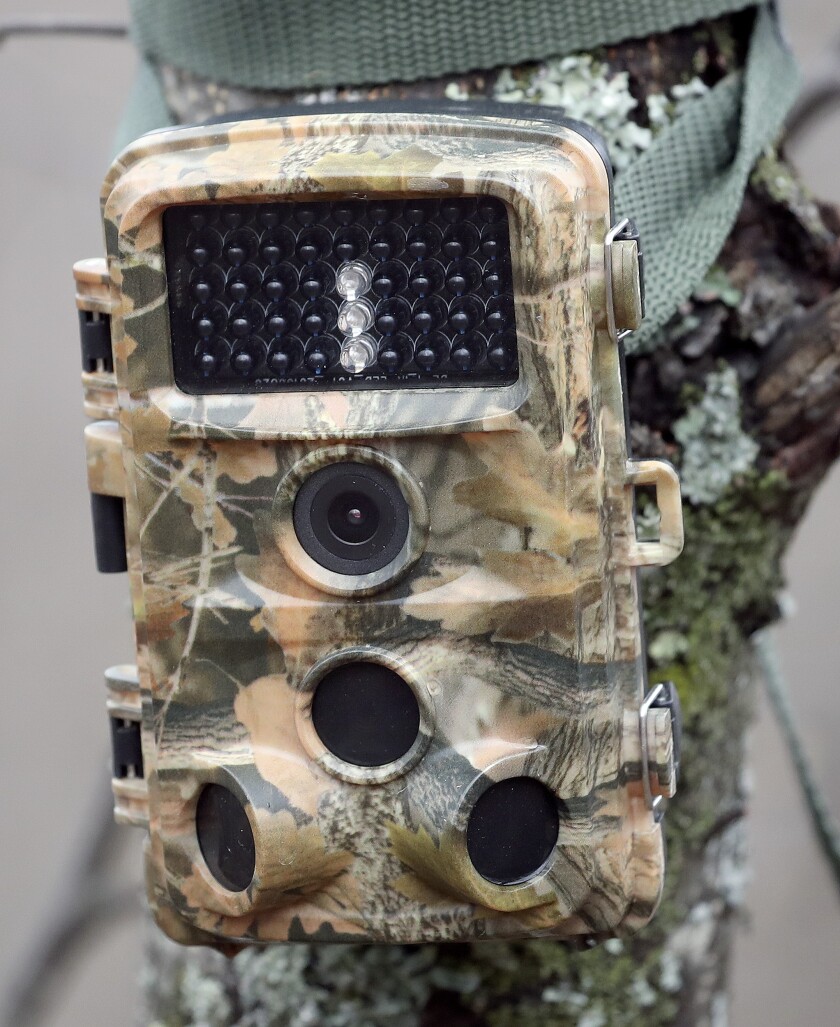 "I was like, 'Bro, what are you trying to do to my head?'" he recalled excitedly.
The benches that Edison staff and students put together at the landing are designed to resemble humans, which, the thinking goes, will make birds more comfortable around students and more likely to land on or near them.
The landing is part of a swath of trees and trails the school leases from the Tischer Creek Duluth Building Co. Edison staff take students out into the school's forest for hikes, orienteering, geocaching, maple syrup tapping, tree species identification and shelter building. Scott Johanik, one of the school's two outdoor educators, installed trail cameras that have caught glimpses of rabbits, deer and other wild animals.
School staff hope to build a yurt there this summer and, perhaps, have students or Eagle Scouts map the trail systems that crisscross it.
Edison leaders have been leasing space for the forest since 2018, but have been using dramatically more of it in the past year or two. They're also on the cusp of having the entire 171-acre parcel formally recognized by the school forest program at the Minnesota Department of Natural Resources, a step that would mean state help with making stewardship and conservation plans, plus free workshops designed to help staff teach their subject or grade out of doors while still meeting state education standards.
RELATED:

Proponents argue that learning outdoors can offer a real-world application for, say, a science lesson, and it can pique the interest of students who might not have their attention grabbed as readily in a traditional classroom. A lesson about plants might almost-literally sprout to life in such a forest, for instance, and sink in better than it might indoors. It can also be a relatively cheap endeavor that might only call for a walk to nearby woods that are already there.
Beyond that, spending regular time outdoors can help students' physical and mental well-being, especially during the COVID-19 pandemic, and lessons in a school forest can present a relatively rare chance for some students to get into nature, even if it's only for a class period or two.
"Our class is just kind of a chance for them to be kids," Emily Nelson, who teaches outdoor classes for 6-8 graders at Edison, told the News Tribune. "We are, obviously, teaching things and we are promoting stewardship and teaching about the nature around us and outdoor skills, but a lot of the time we just let them play, too, and be curious and ask questions and let them get muddy."
Eddie Hagen and three other excitable Edison fourth-graders, Molly Jaskie, Elise Warner and Rebecca Peterson, didn't attract any birds to "Chickadee Landing" during a News Tribune interview on a damp Monday afternoon, but they weren't fazed.
They offered an ultra-cheeky "Nope!" when school staff asked if they'd learned anything about the forest. After some cajoling, though, they put forth a few nuggets of even-cheekier acquired wisdom.
"Animals are the best," Molly said.
"Don't kill birds," Rebecca said. Eddie remembered that fermented berries can make birds and other wildlife tipsy. They broadly agreed that it's important to keep the environment clean.
'A great thing to tap into'
The number of Minnesota schools with such a forest has grown considerably, particularly in the Duluth area.
The state currently has 151 DNR-designated school forests, according to Karen Harrison, who coordinates the state's school forest program, and Edison's forest is set to be the 152nd. They range from small, manicured yards with a few trees — the smallest is 0.275 acres — to sprawling, wooded expanses.
The designation itself is a bit of a misnomer, too: The DNR recognizes several school "forests" that are large stretches of a prairie or bog, Harrison said.
During a typical year, state staffers would be in contact with about two to five school districts that were considering the school forest program, and state workers were trying to recruit more. This year, Harrison said, 10 districts are kicking the tires on the program, and applications have been coming in more frequently since the pandemic began. Some school administrators, she said, see the pandemic as an opportunity to start going outside to teach.
"We don't reach out to schools at all anymore," Harrison said. "They seek us out."
Many school forests are in the Northland. Duluth and Proctor's school districts sport several between them, and the private Marshall School recently added a "nature-based" school for pre-K-4.
"We just happen to live in a place that is a destination city. People come here to go to our green spaces," Sherry Williams, Duluth Public Schools early childhood education coordinator, told the News Tribune. "Going into the forest is part of the culture of Duluth, so it's a great thing to tap into."
You can reach Joe Bowen at 218-720-4172 or jbowen@duluthnews.com .