Leg up: 3rd District primary features DFL candidate, 2 others
Ashley Grimm, Joe Macor and Eric Erkkila weigh in on the upcoming primary in the race to join the St. Louis County Board.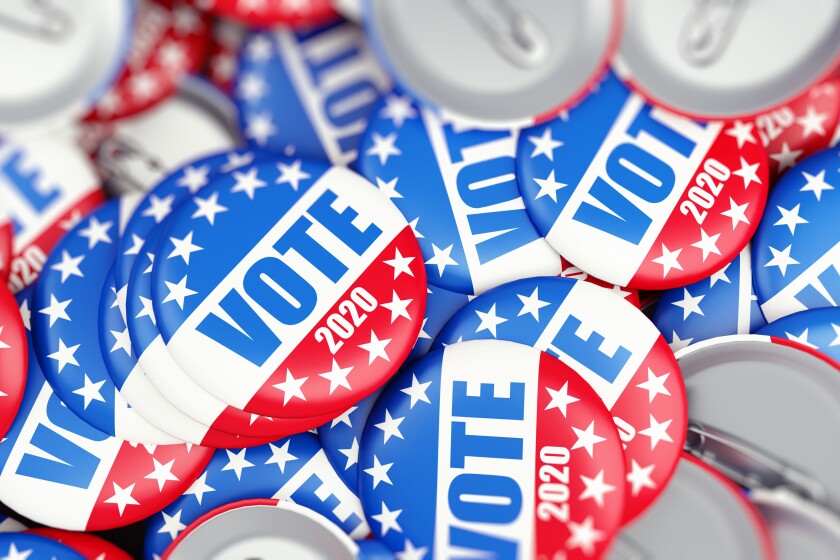 In the 3rd District race for St. Louis County commissioner, three candidates will vie for two slots in November's general election.
But a closer inspection of the race finds that one candidate would appear to own a built-in voting bloc, while the other two figure to wage a head-to-head contest in the Aug. 11 primary set to whittle the pool from three to two for the Nov. 3 general election.
With a Democratic-Farmer-Labor endorsement for the nonpartisan St. Louis County Board, Ashley Grimm carries untold weight into the primary against Eric Erkkila and Joe Macor.
"I don't take anything for granted in the primary," Grimm said. "It's about reaching voters and having genuine conversations with people no matter what party people identify with."
Grimm's diplomacy doesn't salve the fact for Erkkila or Macor, neither of whom sought the endorsement.
"I really am not happy with the Democrats coming out and supporting a candidate, because the other two have not sought political endorsement," said Erkkila, who has received support from the Teamsters Joint Council 32. "In a nonpartisan race, I don't know why they can't stay out of it."
Macor didn't want to touch the issue.
"I look at it as my job is to get my message out to everybody," Macor said. "I have no way of gauging how the public will come down on some of these issues, other than what happens on primary day."
To all the candidates' credit, an eyeball survey throughout the western Duluth neighborhoods represented by the District 3 seat shows a bevy of support for each of the candidates. There are yard signs galore, split all three ways with no discernible favorite.
For Macor, his own bloc of support was built through 20 years of coaching youth football and other sports. He was involved before he had three sons of his own, leading the Denfeld Junior Football League and founding the Northland Youth Football Conference.
He acknowledged the well-known opportunity gap for kids in western communities compared to eastern Duluth, and said his involvement was aimed at bridging that gap.
"You have an opportunity, especially at these critical ages, to get involved in their lives and try to direct them to something positive," he said, finding the payoff when he gets invited to graduation parties of former players. "A lot of these kids have real struggles in their family lives and these are opportunities to support them."
For Erkkila, who calls himself "the mining guy who supports responsible mining," finding his voters started through business channels. He laments some western Duluth neighborhoods "virtually ignored for 30 years."
He's running to help generate economic opportunities at places such as the former Atlas Cement Plant in Morgan Park — only a portion of which is occupied by Ikonics Corp.
"It's not the fault of people there," Erkkila said. "It's representatives at certain levels of government. We've got this rough gem, a phenomenal place for light industry."
For Grimm, it's about leading through children and families with the work she does at Damiano Center and the Duluth Youth Agency Coalition, and through the Duluth Human Rights Commission on behalf of tenants and the homeless.
Grimm said her DFL endorsement was buoyed by 90 people from the 3rd District alone, and it's not something she's ashamed to promote.
"They voted on who they thought fit with their values and thought would be a strong advocate," she said. "I don't think my role is just to serve DFL voters, and I'm not talking to just DFL voters when I'm campaigning. I'm talking to everyone."
The winner of the November general election will replace Beth Olson, herself a DFL-endorsed candidate who is stepping down at the end of the year.