Isabella man charged with leaving dead passenger at crash scene
Rodney Ernest admitted to having several drinks and fleeing deputies before crashing and killing his friend, according to a criminal complaint.
An Isabella man allegedly admitted to leaving his friend at the scene of a fatal crash after escaping deputies in a drunken, high-speed chase early Saturday.
Rodney Arlen Ernest, 36, was charged Monday with two counts of criminal vehicular homicide in the death of William Jay Evans, 55, of Litchfield, Minnesota.
Authorities said Ernest was pursued by Lake County deputies hours before his abandoned Ford pickup truck was found on 600 Road, west of the Sawbill Trail, in Cook County. Evans was pronounced dead at the scene.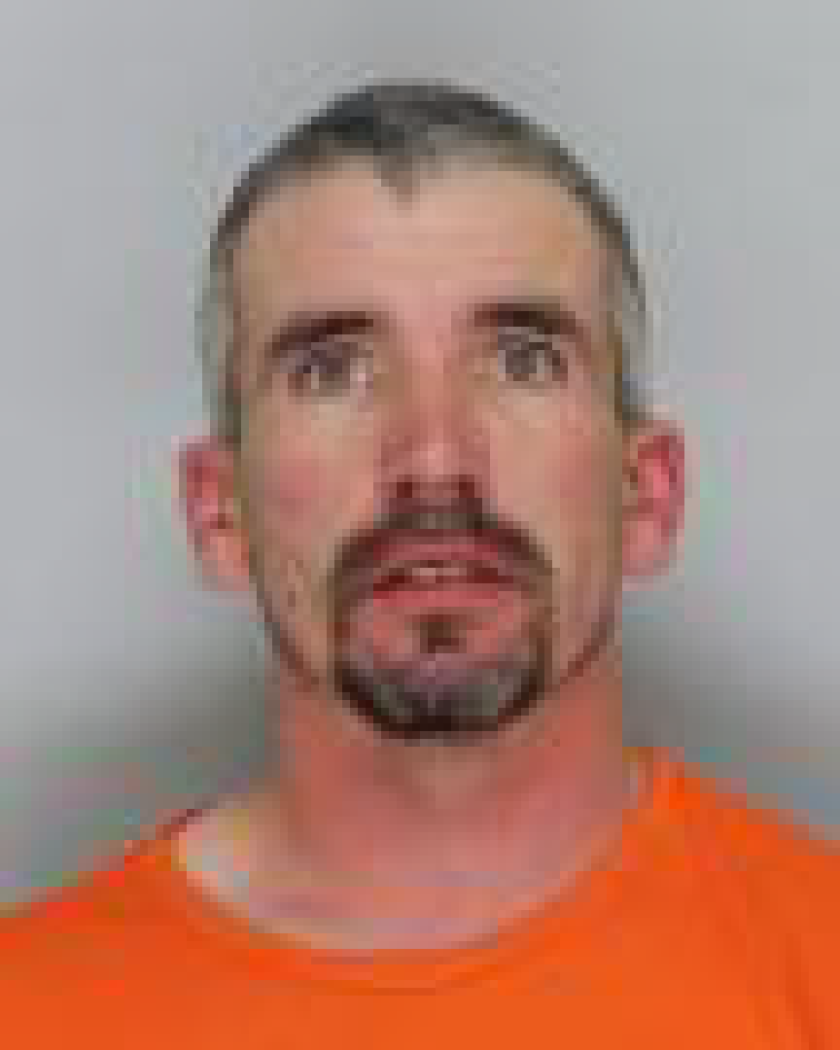 According to a criminal complaint, Cook County deputies were called to assist Lake County with a pursuit just before 1:15 a.m. Saturday. The complaint does not specify why deputies were initially attempting to stop the truck.
Cook County Deputy Michael Running caught up with the Ford at the intersection of Cramer Road and County Highway 8 and reported seeing a male driver with facial hair, accompanied by a male passenger. Running described the truck as "driving all over the road," speeding and running a stop sign as he gave chase.
Despite lights and sirens, the driver refused to stop and was able to escape from law enforcement by 3:30 a.m., according to the complaint.
At approximately 6 a.m., a person called police to report the discovery of the crash and an apparent dead person. Cook County Deputy Leif Lunde arrived on scene and found the truck, which had rolled over into a ditch. Evans was found outside on the ground with trauma to the head, according to the complaint.
Investigators determined that the driver had lost control while navigating a left-hand corner, over-correcting several times before going airborne off the right side of the roadway and crashing to the ground, rolling and striking a tree.
Cook County Deputy Andrew Hayes went to the home of Ernest, the registered owner of the Ford, later that morning. Ernest allegedly stated that he was driving home when he thought a tire blew out and he crashed. The defendant said he "looked for his friend who was the passenger, realized he wasn't in the vehicle and tried to revive him but couldn't," according to the complaint.
Ernest allegedly stated that he was at his friend's home in Schroeder, where he consumed two beers, and that the crash occurred on his way home.
But when confronted about the pursuit, he allegedly changed his story to add that he went to Silver Bay Municipal Liquor and Lounge, where he had a "couple" more drinks after leaving his friend's house. According to the complaint, Ernest stated that he "passed a cop," saw the squad car lights come on and "outran the cops" before crashing.
Deputies reported that Ernest was showing signs of intoxication, including bloodshot and watery eyes, during the interview. He was placed under arrest and taken to the Cook County Law Enforcement Center. A blood sample was obtained pursuant to a search warrant, but results were still pending at the time of charging.
Ernest is charged with vehicular homicide under two separate provisions — that he caused Evans death by driving "in a grossly negligent manner" and "in a negligent manner while under the influence of alcohol."
Sixth Judicial District Judge Michael Cuzzo granted Ernest pretrial release with conditions, alternatively setting unconditional bail at $100,000.
Ernest, who appears to only have minor infractions on his criminal record, is due back in court Nov. 24.
The system crashed earlier this month, grounding flights across the U.S.