Investigators: Sushi restaurant fires caused by ingredient's spontaneous combustion
Preparation Of Deep-Fried Tempura Flakes Has Risks, Madison Fire Department Warns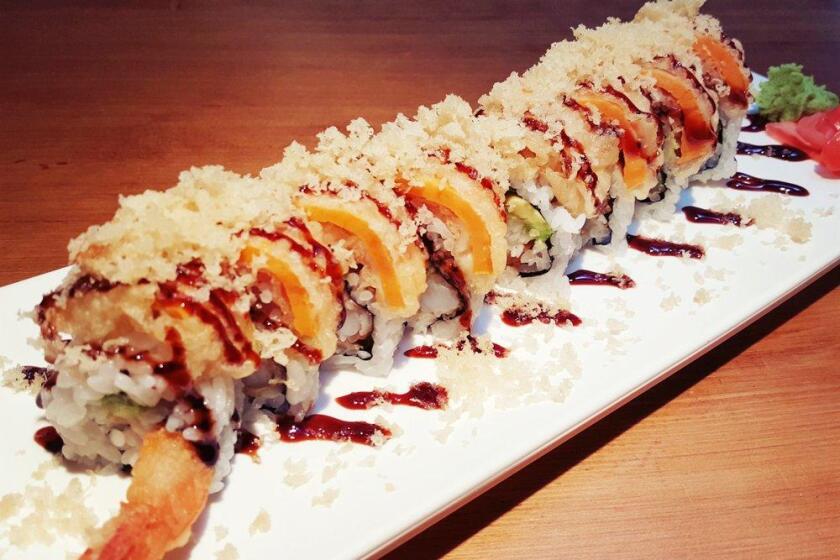 We are part of The Trust Project.
Investigators in Madison have tracked two separate restaurant fires to the same unusual source: the spontaneous combustion of a sushi ingredient.
An April 5 fire at Sumo Steakhouse and Sushi Bar and another May 10 at the Takara Japanese Restaurant both started after deep-fried tempura flakes caught on fire, according to the Madison Fire Department, which is warning other sushi restaurants of the dangers.
The ingredient is used to add crunch to some sushi rolls. They're made by deep-frying batter, putting the mixture through a colander and letting it rest for hours.
The problem is that when it's packed together, the heat generated from the process can build overnight, to the point that the crunchy, cooked batter can spontaneously alight.
"A lot of people know of this phenomenon of spontaneous combustion," said Kara Nelson, an investigator with the Madison Fire Department. "What we don't know readily is that it can happen with this food product."
Nelson said other fire investigators have tracked the phenomenon, but it was new to her department and to partners at the federal Bureau of Alcohol, Tobacco, Firearms and Explosives. Owners at Sumo had heard of it before, and video surveillance footage and physical evidence confirmed the source.
In the course of the investigation, Takara owners agreed to create a test batch. Nelson said the internal temperature investigators measured reached 277 degrees.
"As they deep fry it in batches, they put it into a colander or a mesh strainer in batches, so they're basically adding heat every time," she said.
Then, the restaurants would pile the batches together in a metal bowl which also trapped the heat.
"So the heat builds and builds, and once it hits ignition temperature, that's when a fire occurs," Nelson said.
No one was injured in the two fires, but damages from both together totaled at least $575,000. Nelson said her department is seeking to get the word out to prevent future sushi fires.
Among the key recommendations: Spread the fried dough out on a baking sheet so its heat can dissipate, and don't leave it unattended. Instead of making it at night, Nelson recommends restaurants prepare it in the morning, so it has the whole day to cool off.
That way, she said, "you're there to see if it starts to smoke and that whole spontaneous combustion starts."
Wisconsin Public Radio can be heard in the Twin Ports at 91.3 FM or online at wpr.org/news.
Former Duluth and Wichita police chief Gordon Ramsay is asking that Wichita change its policy to make citizen complaints against city employees public, as well as the findings of related investigations and any discipline handed down.
The Fargo-based company will make its first expansion into the Sioux Falls television market, which covers roughly half of South Dakota and parts of Minnesota, Iowa and Nebraska.