In Duluth, a renewed approach to tackling racism
No longer content to move hearts and minds, the way forward to end racism is through changing structures and policies, say anti-racist leaders.
We are part of The Trust Project.
Before the flowers and vegetable growth, there comes the toil.
So it was that Jodi Broadwell met folks last week at the Harrison Park Community Gardens. It was time to pull weeds in the pollinator and medicine gardens.
Broadwell is the executive director for the Lincoln Park Children and Families Collaborative, which provides a variety of programs, notably a day care and oversight of court-ordered supervised family visits.
A self-described "intentional anti-racist" for many years now, Broadwell was pulling weeds at work, too.
"It's always a reexamination," Broadwell said. "Right now, I'm combing through policies, looking for gaps where people could slip through the cracks."
One she found: travel reimbursements. Some of her diverse staff of 20 or so employees have the wherewithal to travel for a conference, pay for a hotel and meal purchases up front with the expectation of reimbursement. Some, she's learned, do not.
"So that's an inequity, right?" Broadwell said. "That's part of that inclusiveness — I listen to our staff and believe them when they tell me they cannot front meals. Then we work on a solution so it's not a hardship for them."
Within her small organization will come policy changes which level the field for all employees.
For those who are working to end racism, it's structural and policy change which matter now — whether in health care, where people of color face worse outcomes; in policing, where people of color are disproportionately targeted by authorities; in elections, where systems can make it harder for people of color to vote; in housing, where people of color face barriers to homeownership; or in the workplace, where it's long been easier for white people to earn and advance than it is for their minority co-workers.
"We're beyond just changing hearts and minds," said Vayong Moua, a Hmong refugee and Blue Cross Blue Shield of Minnesota's director of racial and health equity. "We want to change structures and the impact of institutions."
A recent study from Blue Cross Blue Shield of Minnesota found that 42% of Minnesotans still say racism is not a significant problem. But for communities directly experiencing racism, almost 80% say racism is a significant problem.
"There's a huge discrepancy in those who create and perpetuate racism and those who feel the brunt of it," Moua said.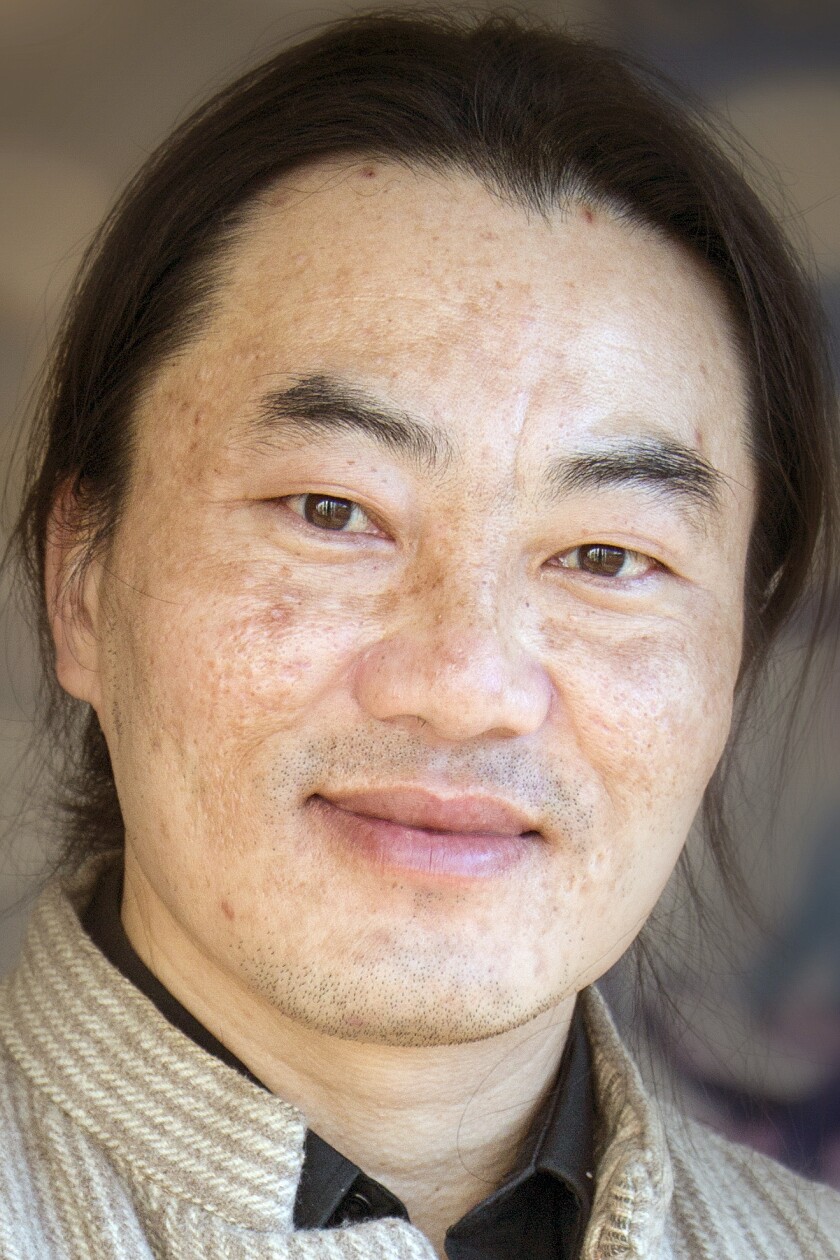 In 2018, before Minnesota became the epicenter for racial injustice with the killing of George Floyd in Minneapolis police custody, Blue Cross released a study, describing Minnesota as one of the healthiest states in the country, but one with some of the worst health disparities between white people and minorities, who experience higher risks for cancer, diabetes and heart disease. The inequities, Blue Cross said, cost the state $2.26 billion annually.
It's a toll that won't end without significant changes in laws and policies.
"Too often in our country we try to retrofit equity into a system that's built around structural racism," said Lee Homan, manager of business development for the Lake Superior Community Health Center in West Duluth.
Community health centers were born out of the civil rights movement in the mid-1960s as a demonstration project to address inequities in health care. There are now 1,200 locations across the country, meeting the needs of underserved communities, including people who are homeless or in public housing.
Homan spent 10 years working for a community health center in the South before moving to Duluth last year. He's impressed with the local health care system's level of engagement with health inequities. But even with a less diverse population than in the South, the structural issues surrounding equity and health disparities remain, he said.
"In the world of community health centers, you're not concerned about there ever not being a need for the services you provide," he said. "You're concerned about there not being enough services available right now."
There's a shift happening in health care right now, he said, aimed at focusing on issues upstream from what he termed the "provision of care." Addiction, achievement gaps, food insecurity, lack of housing, transportation or internet access — the community health center is working to connect its patients to services which can address those inequities, too.
According to Blue Cross's 2018 study, a full 80% of health is influenced by such factors, with 10% of health influenced by clinical care and 10% by genetics.
It's a formula Homan sees playing out every day at work.
"The best version of the future of health care in this country involves addressing issues that affect the entire patient," Homan said. "But until we focus on the entire picture of each patient's life, and help them overcome those issues, our health outcomes are going to be inequitably distributed."
Which is why Blue Cross says we're all impacted by racism, to the tune of $2.26 billion annually.
Those are costs associated with lost wages, and don't even begin to take into account medical costs.
"Businesses should be turned on to structural racism and health equity, because it affects work productivity," Broadwell said. "If people are suffering from racism, they're not showing up for work."
One of the things Broadwell doesn't like is employee turnover. Training employees takes extra time and money. She's more than willing to take the time to do things right with her employees versus cycle through new ones. She noted some Anishinaabe elders who do parent coaching work for the Lincoln Park Children and Families Collaborative. She described the elders as wonderful influences who do a lot of cultural programming. When it comes time to write computerized reports, she's more than willing to provide extra training.
"We do it because I would hate to replace them with someone more computer savvy, but lose all of the wisdom of the elders to work with people," Broadwell said. "Sometimes it takes longer, and you have to be really intentional and, you know, really listen to staff saying, 'This is a barrier for me.'"
The News Tribune asked Moua about Blue Cross, the state's oldest, and one of its largest and most well-known, health insurance providers. Was it committed to ending racism within its own structures?
"I'll be the first to say Blue Cross is very much on its own journey," Moua said. "It doesn't have it figured out. Its commitment exceeds its capabilities at this point, but we enter this place with a balance of humility and conviction."
In the 1990s, the company joined the state of Minnesota in suing the tobacco companies, winning a landmark $6.5 billion settlement — dollars that have been channeled to advance communities.
"We took on an industry laden with structural racism," Moua said, noting how tobacco companies target minorities and young people.
While big tobacco has adapted its products in nefarious ways to maintain its profits, other companies are seeing the value in structural change. Major League Baseball, for instance, moved its All-Star Game this summer from Atlanta to Denver because it felt Georgia lawmakers instituted laws that make it difficult for people of color to vote.
Moua described the behavior as a moral, and economic, imperative.
"This big shift we're seeing in business and corporations is certainly prompted by authenticity," Moua said. "But they also know their future customer base. They do market segmentation; they understand the shifting behaviors and know they'll become obsolete if they don't stand up for this."