For western Duluth voters, county campaigns come from porch, pub and airwaves
Primary candidates campaigning for the 3rd District seat on the St. Louis County Board address COVID-19 precautions in different ways.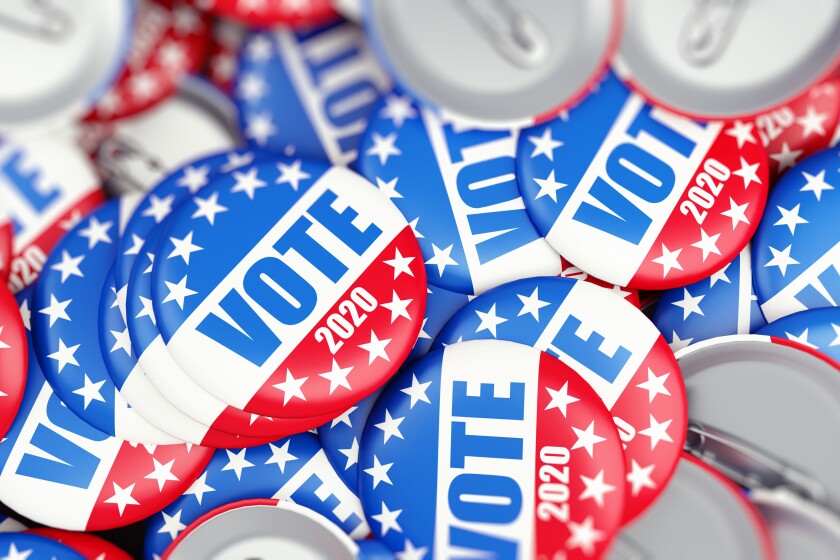 The race for the open western Duluth seat on the St. Louis County Board is unfolding in uncertain times — and now in a variety of ways.
Last week, Eric Erkkila announced he'll host a live meet-and-greet in the Gary neighborhood from 6:30-8:30 p.m. Thursday at the Alpine Bar.
Joe Macor said he won't host gatherings, but he's already added door-knocking to go with his online series of short videos, "The Macor Minute."
Ashley Grimm has opted for a campaign of phone calls and web-based town halls.
So as COVID-19 has split the population on how to contend with the pandemic, it has also divided the race for the open 3rd District seat — the primary for which will whittle three candidates down to two on Aug. 11.
The 3rd District seat was opened after Commissioner Beth Olson announced in February she wouldn't seek reelection.
"You need to talk to people face-to-face," Erkkila said of his live event. "I firmly believe that's a better form of communication."
Erkkila said he "will have a mask," and expects common sense to dictate social distancing.
Macor recently spent two days door-knocking, and seized the chance, he said, because he doesn't know how many he'll have.
"Everybody was quite eager, actually, to talk," Macor said. "I understand that in the very near future we won't be able to go out door-knocking if we see an uptick in COVID."
A resurgence of the disease nationally is forcing some states to revert to the stricter lockdowns which followed across most of the country with the arrival of the pandemic. In St. Louis County, cases have mostly stabilized since an early surge.
Grimm said she would consider face-to-face encounters if the facts on the ground turn for the better. But she's in no hurry as local jurisdictions continue to address precautions. The County Board will return to meeting remotely Tuesday following a live meeting last month at Crane Lake. Later this month, the Duluth City Council will vote on whether to make masks mandatory at indoor gathering places .
"We've transitioned to mainly online voter contact and the thought behind it is the county runs the Public Health Department," Grimm said. "It's important to be a commissioner who really understands public health and is keeping to those guidelines and is keeping people safe."
She added that she "loves door-knocking and connecting with neighbors," but that "the way we run shows the way that we lead."
Erkkila says he's not insensitive to the issues surrounding the coronavirus. But he's discouraged to see businesses have to bear the brunt of the community response.
"It's a huge puzzle and we're not going to have all the answers," Erkkila said. "We have to deal with it head-on; we have to live with it. As a county, we need to keep moving, but also live cautiously."
Macor brought and sometimes wore a mask when he knocked on doors. He said he steps back after knocking in order to give ample social distance between himself and potential voters. He has no plans for indoor gatherings.
"I don't want to be invasive to people," Macor said. "This is really uncharted territory for everybody. The best we can do is maintain a good distance from people, so everybody feels safe but can have their issues heard."
For Grimm, her three virtual town halls have proven effective.
"We've had over 1,000 viewers for each town hall," she said. "We went into that not knowing what the response would be. I've been really excited about the response and we'll keep innovating to reach voters in a safe way."
1
/
2:
Ashley Grimm (Photo courtesy of Ashley Grimm)