Duluth secondary students will start school year distance learning
Elementary school students will still begin the year in a hybrid learning model where students will attend in person twice a week.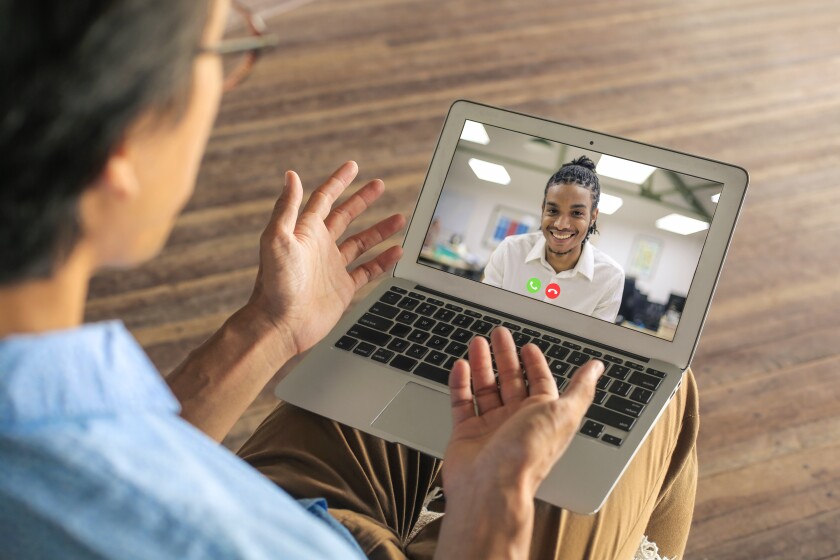 Duluth Public Schools will start the year with secondary schools in distance learning after the School Board approved a resolution Monday supporting the change.
On Aug. 6, the board approved starting the year with all students in a hybrid model — elementary students attending in person two days a week and secondary students attending in person one day a week. Superintendent John Magas said in an update to the School Board that due to child care requirements, he is now planning to implement the change to start the school year with secondary schools in distance learning and elementary schools in hybrid learning.
The district is legally required to provide child care to essential workers.
"We just don't have the space to run hybrid for both the elementary and secondary levels along with child care," Magas said during the special meeting Monday night.
Space is the biggest issue, he said. The district looked into a variety of options for additional space, such as renting facilities or purchasing portable classrooms.
"None of these options can effectively be put in place for the start of the school to support the needs of learning and child care in a hybrid-for-all model," he said.
To help with distance learning this fall, the district bought 1,500 more Chromebooks and is working to move toward a one-to-one device inventory. Chief Financial Officer Cathy Erickson said every family that needed a device received one last spring. She also said the devices that were recently purchased are delayed, but she believes the district currently has enough devices to distribute to families in need.
Of the 7,025 student registration responses, 1,969 students said they are in need of a device and 495 students are without reliable internet access at home.
To address internet access issues, the district is working with PCs for People to assist in distributing hot spots to families in need. Application information will be shared this week for distribution Sept. 3-4. The district is also working with community partners and organizations to provide more internet access throughout the city.
Decisions about the upcoming school year in Minnesota are determined at a local level by a county's number of COVID-19 cases per 10,000 over a two-week period.
Minnesota Department of Health policy states that if the range of 14-day case rates per 10,000 people is zero to nine, in-person learning for all students can happen. If case rates are 10-19 per 10,000 people, elementary schools could be in person, while secondary schools would be in hybrid; 20-29 all schools would be hybrid; 30-49 elementary would be hybrid and secondary schools would be distance learning; and 50 or more, all students would be distance learning.
Duluth's 14-day case rate is 17.06 as of Aug. 8, according to St. Louis County Health Department data .
"We're still a long way off of being required from a safety perspective of having all students in distance learning," Magas said.
Magas shared COVID-19 case information for 6- to 19-year-olds in Duluth that was provided by Amy Westbrook, St. Louis County public health and human services division director. According to Magas, of the positive cases from ages 6-19, 12% are ages 6-12 and 88% are ages 13-19.
These models will be in place at least through the first quarter unless Duluth sees a significant increase in COVID-19 numbers, Magas said.
The system crashed earlier this month, grounding flights across the U.S.