Duluth police: 20 opioid overdose deaths in 2020
Statistics released Tuesday reveal a new high-water mark in the ongoing opioid epidemic.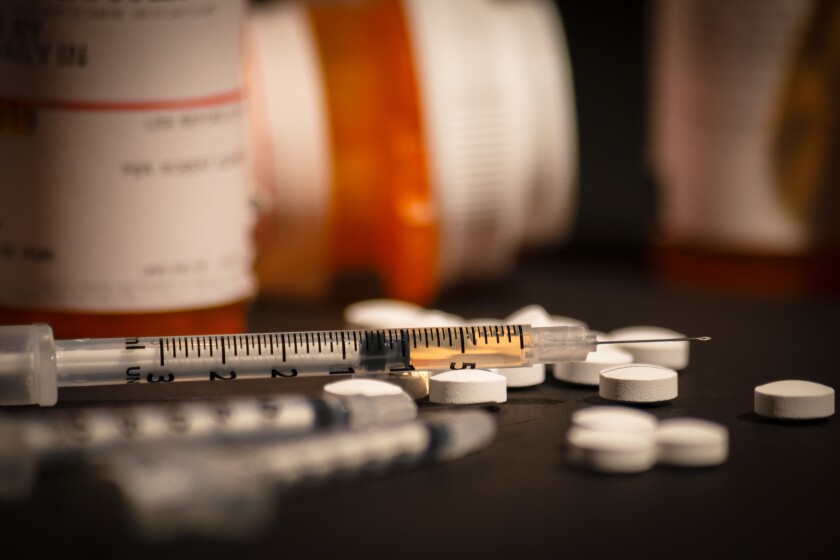 A morbid trend continued in 2020 as Duluth saw a record level of opioid overdoses and deaths.
A preliminary tally found 213 overdoses within city limits, resulting in 20 deaths, the Duluth Police Department reported Tuesday. The numbers were still pending final toxicology reports in some cases.
There has been a clear escalation in recent years. In 2019, there were 15 deaths from 174 overdoses. In 2018, eight people died from the 106 overdoses tracked by Duluth police.
Police said many further deaths have likely been averted with the overdose-reversal drug naloxone. Duluth officers have deployed the lifesaving drug 188 times, with 64 of those in 2020.
"Addiction is affecting communities all across the U.S.," Police Chief Mike Tusken said in a statement. "This is not a problem unique to Duluth. What is unique is how we are responding. We invest in people out in the field with boots on the ground. We meet people where they are at and are supportive in offering them timely assessment and treatment resources to give them hope in overcoming addiction."
Tusken has often cited the need to combine education and treatment efforts along with traditional enforcement, saying it takes "innovative programs and a compassionate approach."
To bolster its efforts, the department recently was awarded a nearly $900,000 grant to expand its outreach abilities to those struggling with drug addiction. The Lake Superior Diversion and Substance Use Response Team aims to speed up assessments and get people into treatment sooner.
PREVIOUSLY: Duluth police to expand opioid outreach as region sees record rates of overdoses, deaths The regional drug task force will hire additional personnel to work with overdose survivors, while also funding a counselor who can provide immediate chemical dependency assessments.
"We are so proud to have creative and groundbreaking programs embedded in our police department that provide resources to help break the cycle of addiction, and we remain committed to continuing that work to improve the health and safety of all residents," Mayor Emily Larson said in a statement.
Anyone experiencing addiction issues can contact the police department's opioid technician at 218-391-9639.