Duluth firefighter will face April trial for alleged assault
While a more serious charge was previously dismissed, Conrad Sunde is still facing one felony count stemming from a verbal altercation that turned physical on a Duluth trail in 2020.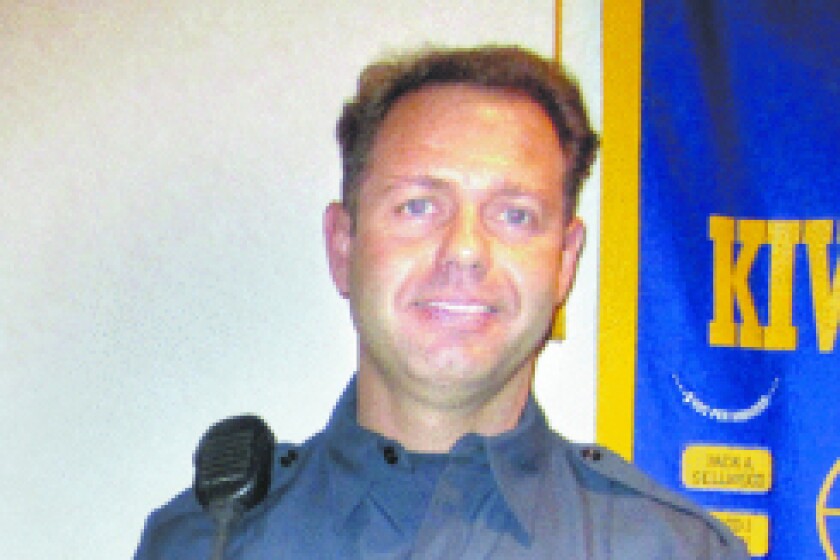 A Duluth firefighter's trial for allegedly assaulting a woman along a western Duluth trail last summer has been rescheduled for next spring.
Conrad John Sunde IV, 50, of Proctor, is now set to face a jury starting April 5 in State District Court. The trial had been set for this coming week, but a continuance was recently granted by Judge Theresa Neo, according to court records.
The reason for the delay was not immediately clear.
Sunde, 20-year member of the Duluth Fire Department, faces a felony count of third-degree assault for allegedly striking 65-year-old Mary Modec with his bike and grinding her face into the gravel on the Duluth Traverse Trail System after she confronted him about his off-leash dogs July 10, 2020.
According to court documents, Sunde acknowledged having his three dogs unleashed before Modec verbally confronted him on the trail near Coleman Street and 84th Avenue West. Sunde also admitted to a police officer that he struck the victim with the front tire of his bike, but his attorneys said he only did so after seeing Modec reach for a canister of pepper spray or Mace on a lanyard around her neck.
PREVIOUSLY: Duluth firefighter charged with aggravated robbery, felony assault after allegedly attacking woman The veteran firefighter served a suspension following the July incident and remains actively employed by the Duluth Fire Department, according to the city.
Modec told police Sunde repeatedly insulted her in vulgar terms and that he charged at her with his bike after she attempted to take a photo of the dogs. Sunde got on top of Modec and forcibly pushed her face into the ground, prying the phone out of her grasp, according to court documents.
Police said the cellphone was later located approximately 150 feet away in the woods, though defense attorneys suggested it was "probably significantly less."
Modec suffered a nasal fracture in the incident, prompting an upgrade of Sunde's initial citation for misdemeanor assault.
Defense attorneys David Keegan and Mikkel Long have indicated they intend to argue self-defense, and they have provided a witness list that includes the names of at least five current or former members of the Duluth Fire Department that could be called to provide character testimony.
Judge Neo earlier this year granted a defense motion to dismiss a more serious count of aggravated first-degree robbery, concluding there was no evidence "to believe that defendant's intention for the alleged assault was to steal Modec's phone."
PREVIOUSLY: Judge tosses Duluth firefighter's robbery charge Judge Theresa Neo said she did not see any evidence that Conrad Sunde had the intent to take Mary Modec's phone before he threw it into the woods during an alleged assault stemming from a verbal confrontation over his off-leash dogs.
Third-degree assault carries a maximum of five years in prison, but a first-time offender is expected to receive probation under state sentencing guidelines. The robbery charge would have carried a presumptive prison term.
Sunde, recipient of the 2011 Firefighter of the Year Award from the Kiwanis Club of Friendly Duluth, has been employed by the city since January 2001, earning an annual salary of $74,473 as of earlier this year.
Sunde, who did not have any prior disciplinary history, returned to active duty after serving a 30-day unpaid suspension in the immediate aftermath of the alleged assault, which Fire Chief Shawn Krizaj said was "highly concerning and considered a severe and dangerous breach of policy."