Duluth commissioners urge 'radical change' in letter to governor
Beth Olson wrote the letter, while greater St. Louis County commissioners did not include signatures.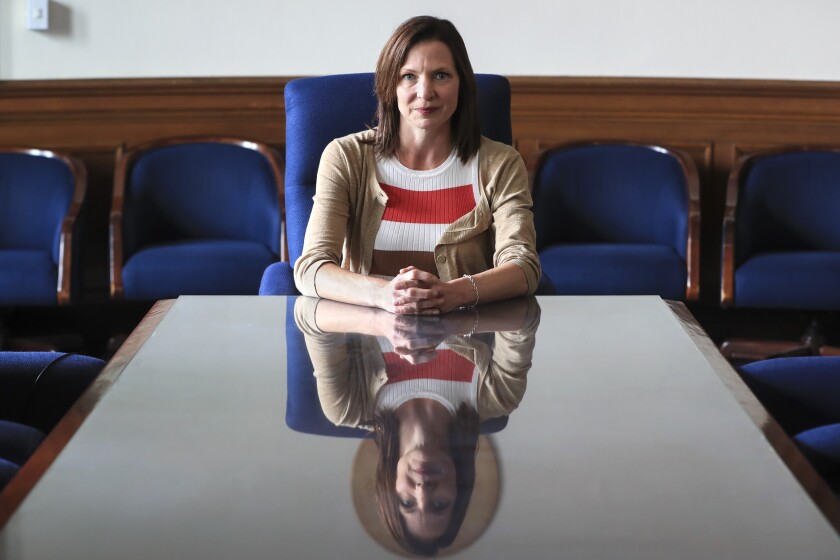 Three St. Louis County commissioners sent a letter Monday to Gov. Tim Walz urging him "to listen to the Black Community," and neighborhoods on the south side of Minneapolis.
Penned by Commissioner Beth Olson, who represents western Duluth, the letter was signed by all three Duluth commissioners, including Frank Jewell and Patrick Boyle.
The letter came following a week of protest and unrest since the homicide of George Floyd while in Minneapolis police custody.
"Police brutality against black and brown people is widespread within our law enforcement and policing system," Olson told the News Tribune. "We have an opportunity right now to make significant, sweeping changes and stand up to become the Minnesota the governor is asking us to be."
Four commissioners representing greater St. Louis County did not add their signatures to the letter.
In the letter, Olson called for "bold policy initiatives that will protect black and brown citizens."
Olson outlined "radical change" in five parts:
A special session to commit to items previously brought forth by the People of Color and Indigenous Caucus.
Transformation of law enforcement culture to root out systemic racism.
A commitment to reducing achievement gaps, increasing minimum wage and focusing on housing and safety.
Change in protest tactics and the investigation of officers involved in protest violence.
Investment in Minneapolis' south side.
Olson said she's been consumed with livestream coverage of the protests throughout the state and nation. She decried a lack of statewide leadership and the creation of a "police state," which she said has made people in south Minneapolis feel less safe.
"This moment would be the best moment to do something different," Olson said. "We all watched a video of George Floyd being killed that is breathtaking in how horrific it is. At the same time, having a response that is heavily militarized and using force against peaceful people is the wrong direction."
Olson said she wasn't upset that other commissioners didn't sign on. She admitted she didn't give them much time, but added commissioners were used to having to respond quickly.
Board Chair Mike Jugovich and Commissioner Keith Musolf both said they didn't see the letter until after it was sent and declined to say if they'd have signed it or not.
The issue of race, as it relates to refugees, has been an ongoing one for the County Board throughout 2020. Olson cited the majority decision in May to return the issue of refugee resettlement consent back to county administration rather than make a symbolic vote of support for refugees. The issue is suspended in federal court.
"They basically voted to bury it for another day," Olson said. "But I heard them out loud at our meeting saying, 'We're really supportive,' and I wanted to give them the opportunity to maybe show it."
Olson is in the final year of her term, and is not seeking reelection to her 3rd District seat on the board.