Coalition urges Minnesota Legislature to pass construction bill to fix sewer, water systems
Two Harbors is asking for $11.5 million to cover much of the cost of a new $20 million wastewater treatment plant.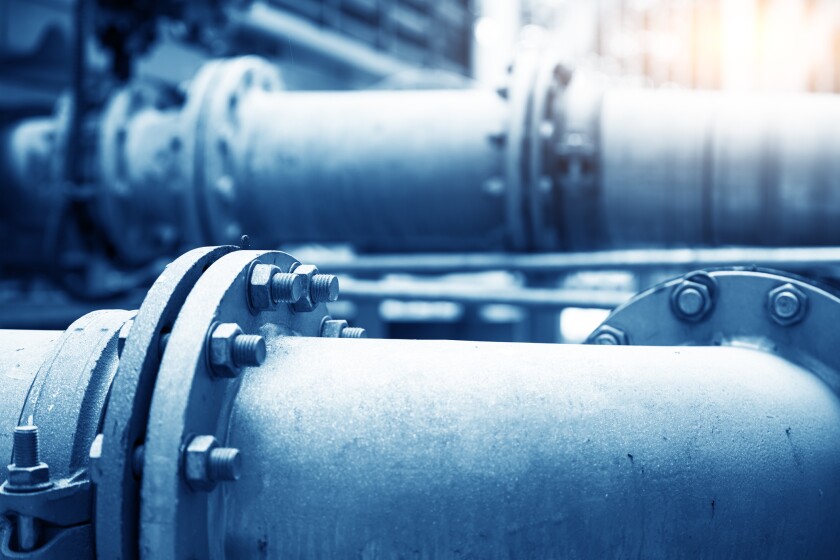 A broad coalition of labor, business, environmental, city and legislative leaders on Monday called on the Minnesota Legislature to pass a hefty state construction financing bill to help replace aging and failing sewer and water systems across the state.
The Fix the Pipes Alliance said the state should provide at least $300 million statewide this year for municipalities to upgrade sewer and water pipes.
Gov. Tim Walz has included the sewer and water funding in his proposed $2 billion state bonding bill where the state sells bonds to pay for public construction projects across the state. With interest rates at historically low levels, supporters say it's a perfect time to borrow to invest.
But Republicans in the Minnesota House say they won't vote for any bonding construction bill unless Walz shares his emergency powers over the state's COVID-19 response with the Legislature. (Because three-fifths of the House must vote "yes" for a bonding bill to pass, DFLers need some Republican votes.) DFLers say the two issues are unrelated and that House Republicans are holding hostage the state's public health, environment and economy over politics.
Lawmakers have until May 18 to pass bills unless a special session is called.
Labor groups such as the building trades unions support the Fix the Pipes efforts, saying it will put 7,200 people to work at a time the state's economy has been devastated by the COVID-19 shutdown. The group said the state's $300 million investment will spur a $1.8 billion return.
Environmental groups support the state spending because it would help deliver clean water to more people and plug holes in various sewer systems that in some cases are leaking untreated sewage into the environment.
Luke Heikkila, Two Harbors wastewater treatment plant superintendent, said his city is asking the state for $11.5 million this year to cover much of the cost of a new $20 million wastewater treatment plant. Much of the city's current plant is 65 years old and fails to meet all state clean water standards. It's located on the shore of Lake Superior, Heikkila said, which he noted also is the city's source of drinking water.
With only 1,500 homes and businesses hooked up to the city system, the city alone can't afford to foot the bill to protect Lake Superior, Heikkila said.
"With a population so small, we absolutely need help" to cover the cost, he said.
State Sen. David Senjem, R-Rochester, chairman of the Senate Capital Investment Committee, said the wastewater investment is long overdue. Minnesota's "wastewater infrastructure is falling apart'' and many treatment plants "are just wore out," he said.
Senjem said the $300 million will cover only a small part of the total need, and the state is "billions of dollars'' behind in repairs and upgrades and that local taxpayers can't foot the bill.
Supporters urged Minnesotans to contact their legislator to urge passage of the bonding bill.