Vegan cooking: Consider kale for nutrient-packed boost
Add greens to soup, scrambles, salads and pasta.
We are part of The Trust Project.
Kale is among the most nutrient-dense foods on the planet. Like other leafy greens, kale is loaded with antioxidants and is an excellent source of beta-carotene, lutein, zeaxanthin, vitamin C and vitamin K. Kale offers more iron per ounce than beef. Even if kale wasn't among the most health-promoting foods, my family would probably still eat a lot of kale because it is quite delicious.
There are many varieties of kale: dinosaur kale (also known as lacinato), red Russian, Siberian, ornamental (inedible), walking stick kale, Chinese kale, premier kale (also known as Early Hanover) and curly kale (also called Scots kale and blue curled kale). I tend to favor the curly kale for its sweetness.
The history of kale dates back 2,000 years. Kale originated in the Mediterranean and Asia Minor. In the Middle Ages, kale was a staple because it is easy to grow and resists frost.
This is one of my favorite soups.

2 teaspoons canola oil
1 large yellow onion, chopped
3 garlic cloves, minced
32 ounces vegetable broth or stock
2 pounds Yukon Gold potatoes, sliced
(2) 15-ounce cans white beans such as great northern
2 teaspoons dried rosemary
1 bunch kale (about 4 cups), ribs removed and torn into bite-sized pieces
Pepper to taste
Heat oil in large pot and saute onions until softened. Add garlic and saute about a minute more. Pour in vegetable broth, potatoes, beans, and rosemary. Bring to a low boil, reduce heat, and simmer for about 30 minutes. Add kale and cook for about five more minutes. Season with pepper. Allow the soup to rest for 5 minutes before serving.
1½ cups farro
2 cups vegetable broth
¾ cup water
1 bunch of kale, tough ribs removed, loosely torn
½ teaspoon onion powder
1 cup (more or less) cherry tomatoes, washed and halved
½ cup sliced kalamata olives
1/3 cup nutritional yeast
¼ teaspoon ground black pepper
Add farro, broth, and water to a large skillet. Bring to a boil over high heat. Reduce heat to low, cover, and simmer 16-20 minutes, stirring occasionally. (Cooking time may vary depending on whether your farro is whole grain or pearled; check the package.) Uncover, add kale, onion powder and cherry tomatoes. Continue to cook 5-7 more minutes, stirring occasionally.
Turn off heat. Add olives and nutritional yeast to the pot. Stir to combine. Add black pepper to taste.
½ cup cowboy caviar
2 tablespoons sliced green olives
1 bunch kale, washed and torn
1 avocado, peeled and sliced
Mix cowboy caviar and green olives with kale. Top with avocado slices and serve immediately.
I threw a leftover zucchini into this dish which was unnecessary; kale is perfect on its own.

8 ounces penne, spiral, or other bite-sized pasta
(1) 12-ounce package of medium-firm tofu
1 tablespoon nutritional yeast
1/2 teaspoon chili powder
1 teaspoon garlic salt
1 teaspoon red pepper flakes
¼ cup, or more, unsweetened non-dairy milk
1 or 2 bunches of kale, ribs removed and chopped
¼ onion, chopped
2 tablespoons salsa
½ teaspoon paprika
2 tablespoons canola oil
Cook pasta al dente according to package directions. Drain and rinse.
Blend tofu, nutritional yeast, chili powder, garlic salt and red pepper flakes in a blender. Add non-dairy milk as needed to make a smooth sauce.
In a large pan, saute kale and onions 7-9 minutes or until softened. Stir in pasta, tofu sauce and salsa and heat until warmed throughout. Liberally sprinkle each serving with paprika and additional red chili flakes if desired.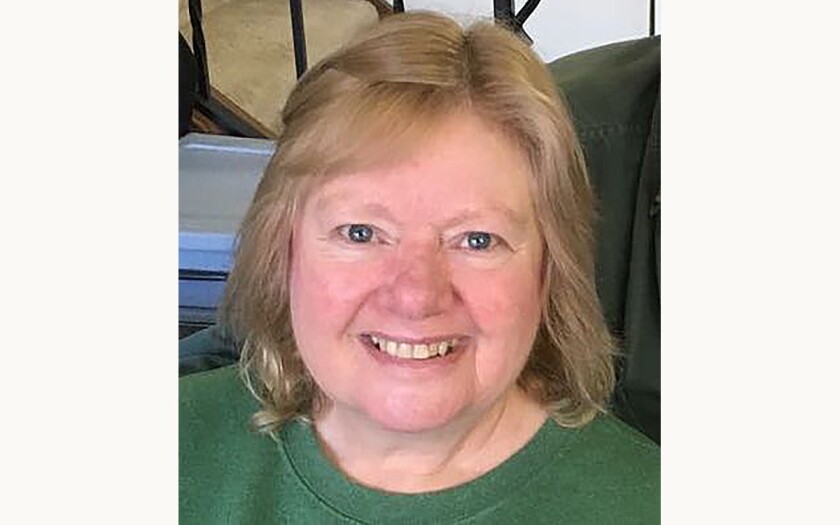 Susan Alexander is food columnist for the Duluth News Tribune. She loves gardening, farmers markets and creating delicious meals consisting of whole grains, fresh vegetables and fruits.
Squash, lentils, mushrooms, even apples star in filling main dishes.