Vegan cooking: Cancer-fighting cruciferous veggies offer endless possibilities
A rule of thumb with Brussels sprouts is to not overcook them unless, of course, you like soggy Brussels sprouts.
We are part of The Trust Project.
It is widely known that cruciferous vegetables have cancer-fighting compounds . They're also my favorite vegetables! The list of cruciferous vegetables includes, but is not limited to: broccoli, Brussels sprouts, cabbages, cauliflower, bok choy, wasabi, radishes, turnip, watercress, rutabaga, kohlrabi, horseradish, kale, arugula and mustard.
The culinary possibilities of cruciferous vegetables are endless, but here are a few to get you started using these delicious, health-promoting vegetables.
Here's a bit of trivia about Brussels sprouts. They are native to the Mediterranean and were cultivated in the 13th century near Brussels, Belgium (hence the name), according to the Wisconsin Department of Public Instruction . Brussels sprouts came to the U.S. in the 18th century, when French settlers brought them to Louisiana.
The little cuties we find in the stores today are different from the bitter sprouts some of us remember from our childhood. In the 1990s, a Dutch scientist identified the chemicals that make Brussels sprouts bitter, National Public Radio reported . Sweeter varieties of Brussels sprouts were developed.
A rule of thumb with Brussels sprouts is to not overcook them unless, of course, you like soggy Brussels sprouts.

1 pound Brussels sprouts
1 tablespoon canola oil
2 cloves garlic, minced
2 tablespoons low-sodium soy sauce
Discard hard ends of the Brussels sprouts. Finely slice each sprout. (Use a food processor to quickly slice those babies up.)
Heat canola oil in a skillet. Add Brussels sprouts and garlic. Saute on high heat a few minutes until sprouts turn bright green, start to soften and the edges begin to brown. Add soy sauce and saute for a minute more.
Plate and serve immediately.
This is definitely not a low-fat dish! However, it's delicious.

1 head of cauliflower
2 cups vegan mayonnaise
2 teaspoons garlic powder
2 teaspoons onion powder
Preheat oven to 400 degrees.
Clean the cauliflower and gently remove the stem and leaves.
Mix spices with the mayonnaise. Slather the cauliflower with seasoned mayonnaise and pop in the oven on a foil-lined baking pan for an hour or until the cauliflower is tender when poked with a fork.
Cut into wedges to serve.
Note: My cauliflower tends to get a little too dark when roasted for an hour or more, so I place toothpicks in the cauliflower and cover it with a piece of foil during baking. I remove the foil toward the end of baking to get a nice brown coating on the vegetable.
My husband thinks arugula is bitter. He's wrong. However, I made a salad for him with fresh spinach leaves while I enjoyed the tasty arugula.

1 package Gardein frozen "steak" chunks or other beef-like vegan analog product
2 cups (per person) arugula, or other leafy green
1 bunch radishes, sliced thinly
¼ cup vegan margarine
2 tablespoons yellow miso paste
2 cloves garlic, minced
1/8 teaspoon ground pepper
Prepare steak chunks according to package directions. Arrange arugula on plates. Top with steak and radishes.
Combine margarine, miso paste, garlic and pepper in a small blender, adding water as needed to achieve desired consistency.
Serve salad topped with dressing or serve the dressing on the side.
Why eat the same ol' tacos when there are so many ways to enjoy them?
My friend, Kay, turned up her pretty little nose at the mention of turnip soup. I don't particularly like turnips either, but this soup is delicious. It tastes best when allowed to sit overnight in the refrigerator or when pulled out of the freezer and defrosted.

1 tablespoon canola oil
1 medium onion, peeled and quartered
1 medium fennel bulb, trimmed and chopped
3 turnips, peeled and chopped
1 apple, cored and quartered
1 cup white wine
1 teaspoon dried rosemary
6 cups vegetable broth
1 cup soy milk or other non-dairy milk
Heat oil over medium heat in a large pot. Add onion and fennel and saute for a few minutes. Add turnips and apples and saute for about 15 minutes. Add rosemary and saute for another minute. Add wine and broth and simmer another 45 minutes.
Remove from heat. Cool the soup, add the milk, then puree until smooth. Reheat and serve.
Cabbage and Sweet Potato Pad Thai
This is a beautiful dish. Scrambled tofu can be made simply by crumbling tofu and sauteing it with a little onion powder, black pepper, salt and a pinch of turmeric (to give it an egg-like color), but if you don't want to bother, just add a package of firm, crumbled tofu.

2 medium-sized sweet potatoes, peeled
1 small or ½ of a medium-sized purple cabbage, shredded
1 tablespoon canola oil
2 tablespoons reduced sodium soy sauce
2 tablespoons crunchy peanut butter
¼ cup lime juice
2 tablespoons ginger minced (divided)
3 cloves garlic minced (divided)
2 tablespoons sesame oil divided
1 teaspoon maple syrup
1 teaspoon hot sauce
1 package firm or extra-firm tofu, crumbled or scrambled
1 cup shredded zucchini or bean sprouts
2 scallions thinly sliced
½ cup peanuts, chopped
Cut the sweet potatoes into thin half-moon slices. In a large skillet or Dutch oven, saute sweet potatoes and cabbage in canola oil until tender, but not mushy (about 10 minutes).
Whisk together the soy sauce, peanut butter, lime juice, ginger, garlic, sesame oil, maple syrup and hot sauce. Add the sauce to the skillet and stir.
Gently fold in the scrambled tofu and shredded zucchini. Warm for a few minutes then transfer to serving bowls and garnish with scallions and peanuts.
Leeks, Brussels Sprouts and Pasta
It's a big timesaver to find a bag of hazelnuts already roasted and chopped.
½ cup whole-wheat pasta: penne, spirals or macaroni
2 tablespoons canola oil
1 large leek, white and light-green parts only
1 clove garlic, minced
1 pound Brussels sprouts, thinly sliced
1 teaspoon lemon zest
1 tablespoon lemon juice
Salt and pepper to taste
1/3 cup hazelnuts, roasted and chopped
Cook pasta al dente according to package directions. Drain, rinse and set aside.
Heat oil in a large skillet or Dutch oven. Saute Brussels sprouts, garlic and leek on medium high heat until sprouts are bright green and slightly softened. Add pasta and cook a few minutes more until pasta is heated.
Remove skillet from heat and stir in lemon zest, juice, salt and pepper. Top each serving with hazelnuts.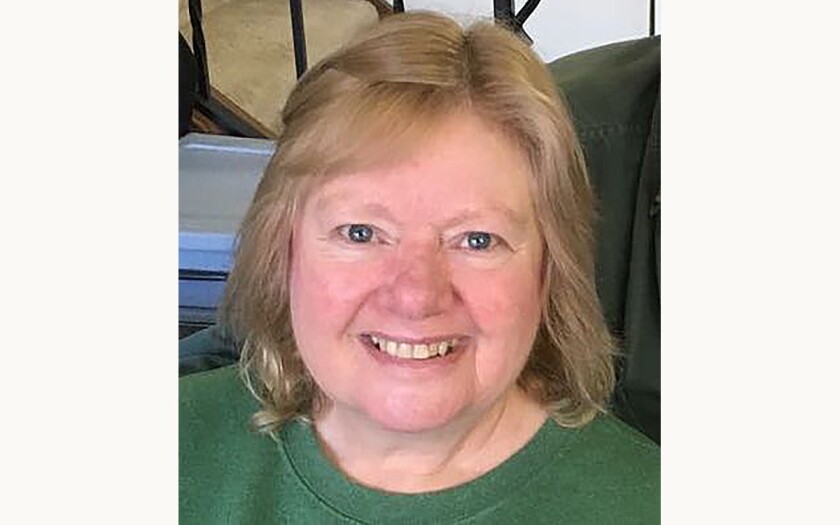 Susan Alexander is food columnist for the Duluth News Tribune. She loves gardening, farmers markets and creating delicious meals consisting of whole grains, fresh vegetables and fruits.
Add greens to soup, scrambles, salads and pasta.