Things to Do: Skate, tour and enjoy a hot toddy.
Check out the new Brrr Garden at Great Lakes Aquarium.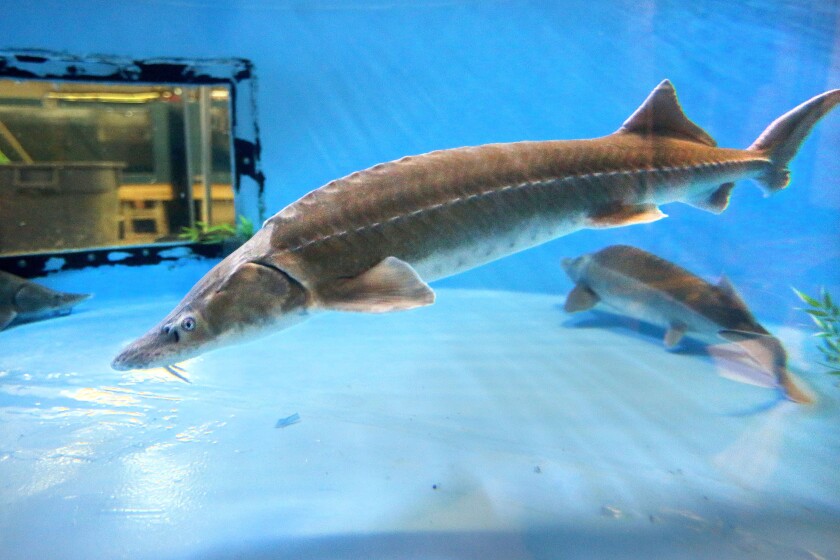 Great Lakes Aquarium presents The Brrr Garden, 5-8 p.m. Fridays beginning Jan. 29 through Feb. 26, 353 Harbor Drive. Enjoy sturgeon-themed hot toddies served from our handcrafted, freshly frozen ice bar at festively-lit high top tables (also made entirely of ice). Though table space is limited, guests are encouraged to bring their own lawn chairs and sit around one of six outdoor fire pits. Admission into the Brrr Garden is free. Families are welcome, though guests must be 21+ years old to consume alcohol. Great Lakes Aquarium will maintain regular hours during Friday Brrr Gardens. While the Brrr Garden will remain open outside until 8 p.m., exploration of indoor exhibits will close at 6 p.m. Outside food is allowed to be ordered in though must be consumed outdoors per Stay Safe MN. Go to glaquarium.org or email events@glaquarium.org for complete details.

Bayfront ice rink is open. The skating rink hours are noon to 4 p.m. Saturdays and Sundays and 3–7 p.m. Mondays through Fridays. The warming house will remain closed until further notice. A bonfire will be available outside that skaters can use to warm up. Concessions available on the weekends.

Christmas Spirit at Glensheen lives on. Glensheen will open for indoor and outdoor tour operations on Saturday and Sunday, Jan. 16-17 with their self-guided Christmas tour and full mansion tours. All of the holiday decorations are still up and the magic of the Christmas season will live on. Tours will be offered from 9 a.m. to 5 p.m. Saturdays and Sundays. The self-guided Christmas tour features 25 Christmas trees and 25 hidden elves with a few twists. To maintain proper building capacities at all times, tour tickets are only available for purchase onsite during tour hours of Saturdays and Sundays from 9 a.m. to 5 p.m. The last ticket is sold at 4:30 p.m. Go to glensheen.org for details.