The Vanilla Bean keeps springtime smelt tradition
Operations have been moved from the Two Harbors location to Duluth.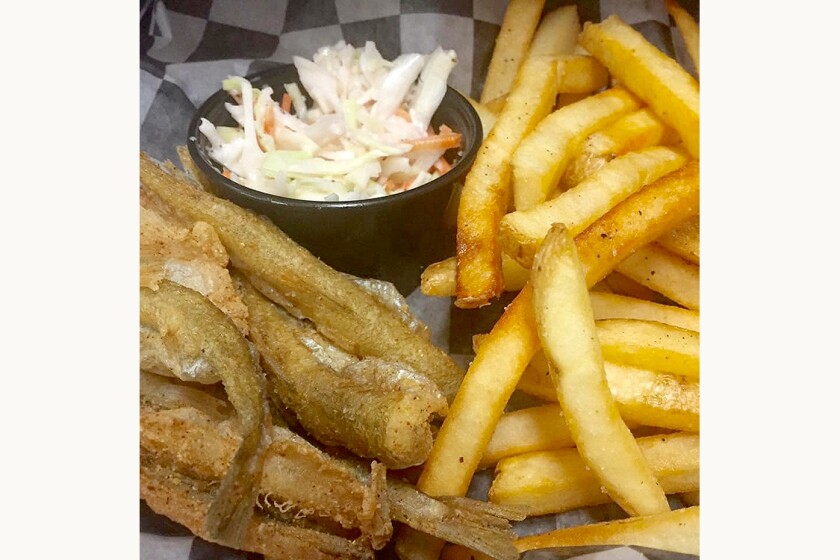 During a spring where many traditions are taking a new turn, the Vanilla Bean Restaurant in Duluth is keeping the smelt running.
"We've been serving smelt and fries since we took over in 2014," owner Jason Vincent said. "Typically, we do them at our Two Harbors restaurant, but that's closed now."
A basket of fresh, fried smelt, fries, coleslaw and homemade tartar sauce is $11.
"It's become a North Shore tradition to get that smelt at the beginning of spring," Vincent said. "People mark their calendars."
The smelt season tends to run from mid-April to mid-May, so it's a bit of a guess when the smelt will run out. Vincent said he expects to continue filling orders this weekend and next. Last weekend, the first of the season, the restaurant sold out of 60 pounds of smelt in two days. Orders will start up again this Thursday.
Smelt is provided by Bayfield's Bodin Fisheries. The commercial fishery also supplies Lake Superior whitefish, trout and herring to Vincent's Boat Club Restaurant in Duluth and the Vanilla Bean in Two Harbors, which both have been closed during the COVID-19 pandemic. But Vincent said his focused efforts on the Vanilla Bean in Duluth have been fruitful.
"It's been staying steady," he said. "Weekends have been fantastic with weekend brunch. That's been really getting us through."
Customers can call 218-249-1957 to order a curbside pickup order. Visit thevanillabean.com for more information.