Northlandia: Over 33 years of sock monkey magic
Dee Lindner creates images with her vast sock monkey collection.
HAYWARD — Dee Lindner didn't always know she'd become the "Sock Monkey Lady." The first time she recalls having seen a sock monkey was in the early 1970s, when her grandmother gave one to her nephew. Then she came across one again on the way to purchase a house in 1989.
"It kind of snuck up on us," Lindner said. "We were closing on our first house and spotting the sock monkey in the antique shop window. They're supposed to be good luck, so we took it with us and the closing went well."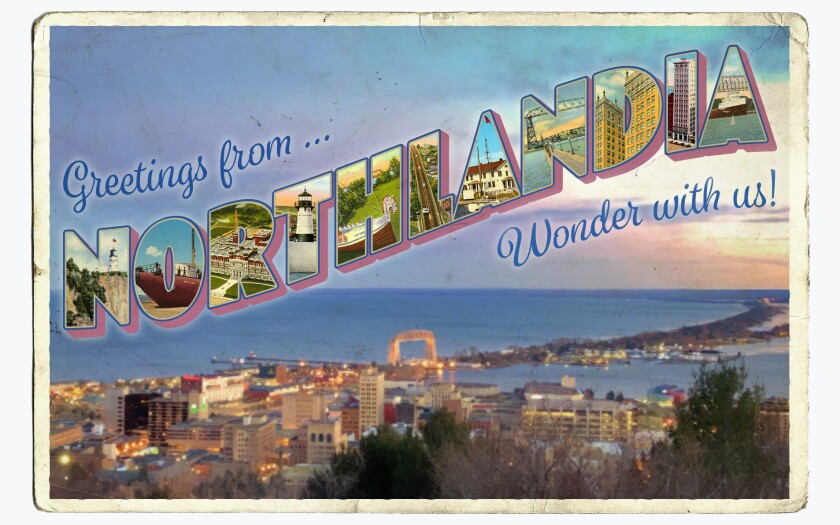 But one sock monkey seemed kind of lonely, so Lindner bought it some friends.
"It wasn't until we had five of them that I said this is starting to be a collection," Lindner said. "We have many more than five now."
Today, Lindner has hundreds of sock monkeys and sock monkey items in her home in Hayward, Wisconsin. Her passion for these red-heeled, sock-stuffed animals has blossomed into a 33-year career in creating action-oriented photographs of the monkeys doing everyday human activities and writing books focused on the creativity they inspire and the tradition they hold in American history.
Seeing through her camera lens
A few years after she acquired her first few sock monkeys, Lindner started taking photographs of them for her Christmas cards.
"And people seemed to get it and to like it," Lindner said. "They got the sentimentality behind the sock monkey."
In the 1990s, she took her first batch of cards to a Hayward shop where they would be sold. She considers herself "one of several early sock monkey pioneers" who started to make sock monkey-related items around this time.
"I keep on raising my own sock monkey bar over the years," Lindner said.
Her scenes using the sock monkeys have them doing everything from sitting inside an inner tube in the water to swinging on a playground, to paddling a canoe to cutting up bananas.
"It's ingrained in me now," Lindner said "I'm always looking through my camera lens and finding different scenes for sock monkeys."
Lindner's husband, Gary, is also instrumental in the photography process. He makes many props for her and at times, helps ensure the monkeys stay in place for the shot.
"Like that canoe," Lindner said. "It kept on sinking, so we had to attach it to a pole and keep it in place."
Gary also runs the financial and technical components of the business.
Digging into the history of sock monkeys
Lindner is also passionate about the history of sock monkeys. Most of her collection consists of red-heeled sock monkeys made from socks created by the Nelson Knitting Co., the company that first designed the red-heeled socks. Creation of the socks has since been taken over by another manufacturing company, which has made the socks slightly different than the ones made in the Nelson Knitting Co. days.
"These socks have the upturned smile lines versus the more oval shape that you get with the socks today," Lindner said. "You can rarely find these original socks on the marketplace, but I look for them constantly. Because they're vintage, it's sometimes hard to find them in your price range."
Lindner often picks up already created monkeys and adds them to her collection. Each of them has a slightly different expression on their faces, which she said adds to their charm.
"They were all created by someone for someone," she said. "They're each unique and no two are ever alike."
Lindner's passion for the Nelson Knitting Co. socks also motivated her to get involved with preserving the history of the company with the Midway Village Museum in Rockford, Illinois. This came partially in the form of conducting interviews with some of the remaining members of the Nelson family.
Lindner also donated to the museum in another way: by donating one of her supersized sock monkeys. "Nelson," named after the company's founder, John Nelson, stands 7 feet, 2 inches tall and was created out of 42 red-heel socks.
"They had to be made out of fragments of the socks," Lindner said. "It took 44 hours to create, so it was quite the labor of love."
Since then, Lindner has created eight other supersized sock monkeys, two of which remain with her today: "Sockey" and "Sockella."
Sharing her love of monkeys with the world
Lindner also shares her love of sock monkeys in the form of books. She has several book collections of sock monkey images as well as three coloring books and an activities book. She also wrote a book, "Sock Monkeys: America's Love Story," based on the numerous stories she collected from fans over the years about their experiences with the toy.
"They will make you both laugh and cry," Lindner said. "Everything from using sock monkeys to celebrate their daughter's wedding day, to a 91-year-old making a monkey for their 90-year-old sister. Sock monkeys cut across a huge swath of life."
Her latest book, "Sock Monkey Ideas: Cakes, Cookies Crafts & More," takes the sock out of the monkey as it describes how to create sock monkey-themed items out of other media such as food, paper, clay, metal and painting. She wrote it over two years through the pandemic and primarily used items she could find in her house.
"You'd be surprised at the many items in one's household that can suffice as a makeshift doohickey for a project," Lindner said. "Every day that I created a sock monkey-themed goody, whether it be crafted, cooked or baked, I would then stage the item to photograph it."
Lindner said she'll continue to take photos, create and collect sock monkeys as long as she keeps on having ideas for scenes.
"I have boxes and boxes full of props that I haven't used yet, so I keep on taking photos," Lindner said.
She can be found at sockmonkeylady.com . Locally, her cards can be found at Betty's Pies in Two Harbors and at the J. Skylark Toy Store in the DeWitt–Seitz Marketplace in Duluth's Canal Park.