Food review: Larsmont Trading Post serves a delicious surprise
My tuna sandwich came out as a turkey sandwich, and I've no regrets.
TWO HARBORS — Visiting greenhouses on a sunny Saturday, a friend and I followed a set of colorful flags on Scenic Highway 61 to Larsmont Trading Post , a bistro and artisanal market that opened in 2020.
Inside the market at 497 Scenic Drive, offerings include a mix of Minnesota keepsakes — magnets, bags, key chains — and fit-for-charcuterie-board cheeses and meats, dressings, and candied and pickled goods.
The bistro menu runs the gamut of Coney hot dogs, tacos, burgers and pizzas, with prices ranging $7 for a side of soup to $22 for a pulled-pork pizza (or $56 for a large charcuterie).
Taking in the environs and options, I took a few to decide, and what followed felt like a comedy of errors.
After ordering the top-listed smoked salmon wrap, the server said, "We're out of salmon."
While I was signing my receipt for a peaches-and-cream soda, "We're out of peach."
I rebounded and swapped peach for orange and a cranberry pecan tuna sandwich for the salmon.
What I got was a turkey cranberry sandwich. Not what I ordered, but what a delicious surprise.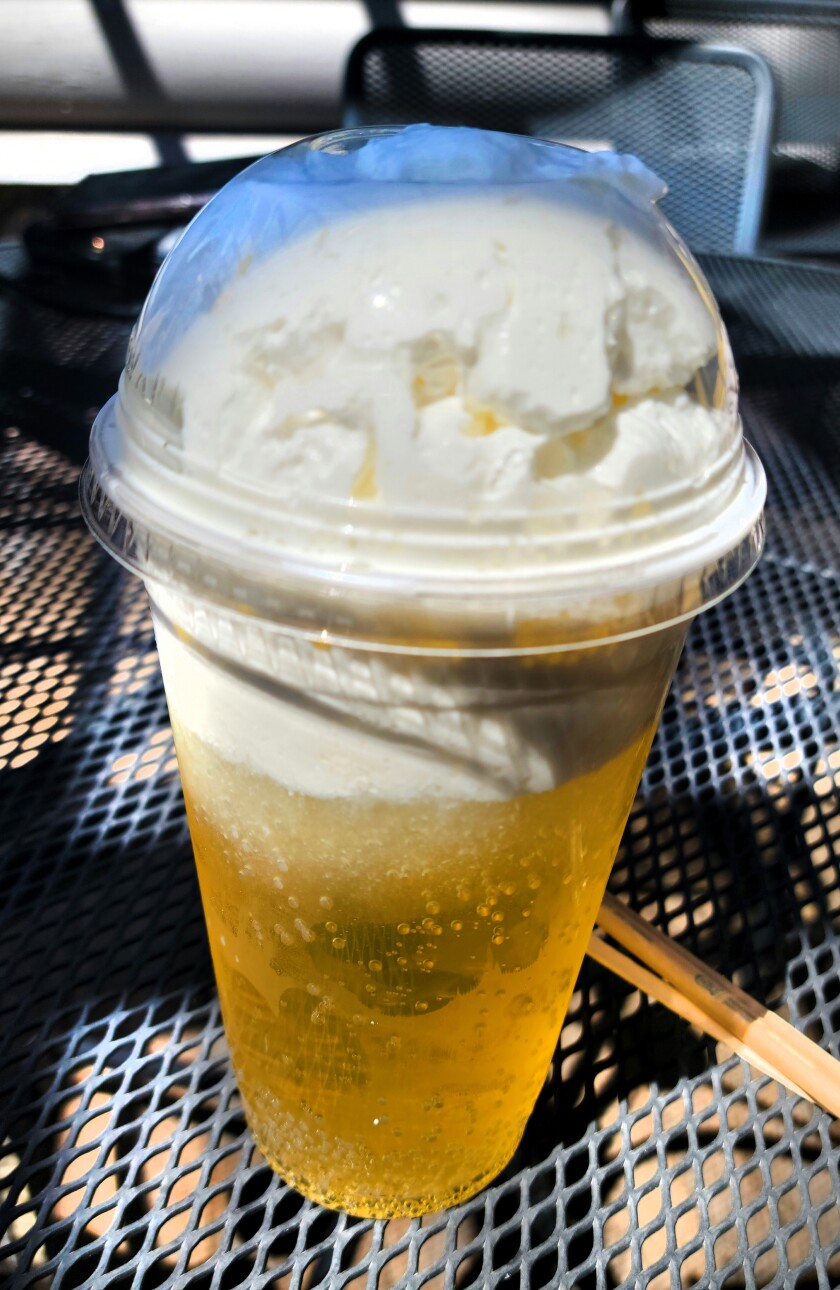 The bread was quality, squishy and soft. The turkey slices thick, the baby spinach springy and the cranberry cheese spread to die for — smooth and sweet with robust cranberry pieces.
The sandwich came with kettle chips and a pleasantly large-cut pickle spear.
My beverage came out bursting with puffy whipped cream on top of bouncing bubbly soda. I pushed and stirred the cream into the sparkling water and drank in the refreshing, not overly sweet treat. It's a sizable drink for $5, so consider sharing.
My friend and I dined al fresco on a bistro set, the sun poking in from the veranda. I could hear traffic from Highway 61 whizzing past and a distant car alarm. Hunger sated, we set out on our hunt for plants.
I'll be back for that tuna sandwich.
Little Waldo Farm will host a plant sale from 10 a.m.-1 p.m. Saturday.