The College of St. Scholastica's two-time student body president has won the 2020 Student Leadership Award for his campus involvement. Recent graduate Andrew Bailey, a history and theology and religious studies major, won this year's award. The Student Leadership Award honors a graduating student for mission-related leadership in academics and co-curricular activity during their time at St. Scholastica. In nominations, faculty and staff members praised Bailey for his collaborative leadership style and embodiment of the College's Catholic Benedictine values, particularly respect and love of learning. During his time at St. Scholastica, Bailey was involved in Nordic skiing and cross country running, Benedictine Friends, CSS Catholic, and the Nordic Ski Club. He helped to establish the Scholastica Forum, a partnership between the Student Government Association and the student newspaper, The Script, to create civic dialogue and discuss political issues. He was named a Phillips Scholar, which gave him the opportunity to design and lead a youth leadership conference on campus for middle school students. Bailey was heavily involved in the Student Government Association, where he took pride in helping other students discover their voice through advocacy and leadership. He served two terms as the student body president.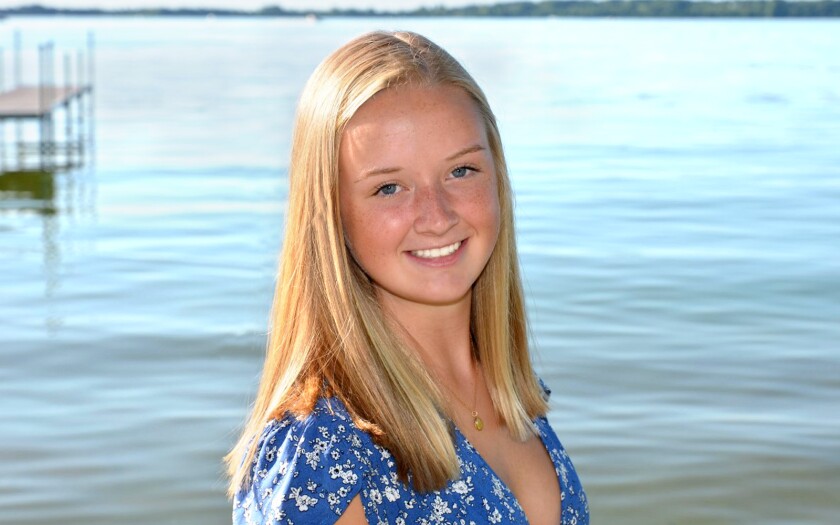 Italian American Club of Duluth announced their scholarship recipients for 2020. Each recipient received $1,500 to continue their education. The include: Jenna Fawcett, granddaughter of Ray Fawcett and graduate of Waconia High School. She will be attending University of Wisconsin-Madison. Lucas Pyrlik, son of Angela Paulson and graduate of Esko High School. He is attending Fond du Lac Tribal and Community College. Paul Bastianelli, son of Robert Bastianelli. He is attending University of Minnesota. Sophia Hendrickson, granddaughter of Dave Hendrickson and graduate of Denfeld High School. She is attending University of Minnesota-Duluth. Angelina Dodge, granddaughter of Mary Dodge and graduate of Marshall School. She will be attending Macalester College in St Paul. Ben Talarico, son of John Talarico and graduate of Carlton High School. He will be attending University of Minnesota-Duluth.

Curry College, of Milton, Massachusetts, announced that Justin Ketola of Esko, has been inducted into the Alexander Graham Bell Honor Society. This Honor Society inducts up to ten percent of the senior class, and up to five percent of the junior class. Justin is one of 39 undergraduate students who has been inducted this year. The objective of the Alexander Graham Bell (AGB) Honor Society is to promote and recognize academic excellence at Curry College. The Society is named for the famous inventor, Alexander Graham Bell, who was an early chancellor at Curry College. It was founded in 1971 to recognize and promote academic excellence through a variety of activities at Curry. In order to qualify for Sigma Beta Delta at Curry College, a student must be either a business management or accounting major who has earned a minimum of 60 credits from Curry and ranks in the upper 20 percent of their class. Ketola was also inducted into Sigma Beta Delta, the International Honor Society in Business, Management, and Administration. Sigma Beta Delta was established in 1994 and its mission is to encourage and recognize scholarship and accomplishment among students of business, management, and administration, and to encourage and promote aspirations toward personal and professional improvement and a life distinguished by honorable service to humankind.

Augustana University, in Sioux Falls, South Dakota, announced that Katie See of Washburn has earned a scholarship for the 2020-21 academic year in recognition of their achievements both inside and outside of the classroom.
University of Wisconsin-Superior faculty members Praopan Pratoomchat, assistant professor of economics, and Nicholle Schuelke, assistant professor of teacher education, have been selected for the 2021–2022 Wisconsin Teaching Fellows & Scholars Program. In addition to discussing influential literature, participants are guided through systematic research focused on improving student learning through a Scholarship of Teaching and Learning (SoTL) project, the 20th year of using this format.