Duluth Community Garden Program hosts harvest potluck
Break bread and vote for 2023 veggie of the year on Saturday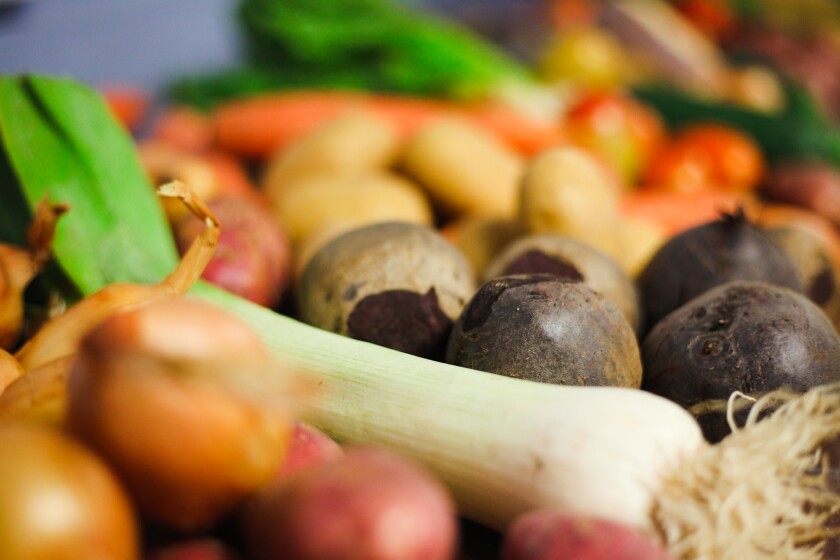 We are part of The Trust Project.
DULUTH — Show off this year's bounty during Saturday's harvest potluck.
The annual event, hosted by the Duluth Community Garden Program, begins at 5 p.m. at St. Paul's Episcopal Church, 1710 E. Superior St.
Attendees are asked to bring a labeled dish to share, and even better, if it includes locally grown produce. The event is free and open to the public.
"Not everyone wants to be a beekeeper," said Claire Lande, of Farm Lande. "There's something a little more hardcore about it."
Along with a potluck, folks can participate in the nomination and voting of the 2023 vegetable of the year. This selection is part of a healthy-eating initiative to gather people around growing and cooking a single vegetable.
To be considered, the veggie needs to increase food access, grow well in Duluth and store well during a Northland growing season. Carrot, rutabaga, squash and kohlrabi have topped past lists.
In honor of 2022's veggie, free tomato seeds and door prizes will be available.
The program aims to make gardening accessible. Among its offerings are seed, tool and book libraries. It manages 21 community gardens, and will be developing a 22nd garden in the Endion neighborhood in October.
Visit duluthcommunitygarden.org , call 218-722-4583, or email garden@duluthcommunitygarden.org.