Dave Hoops column: What's trending in beer, brewing for 2023
We are part of The Trust Project.
At the start of each New Year, I do some thinking about what's coming next in the beer world. I do this to stay ahead on trends, mull over new ideas I like, and plan what I want to focus on.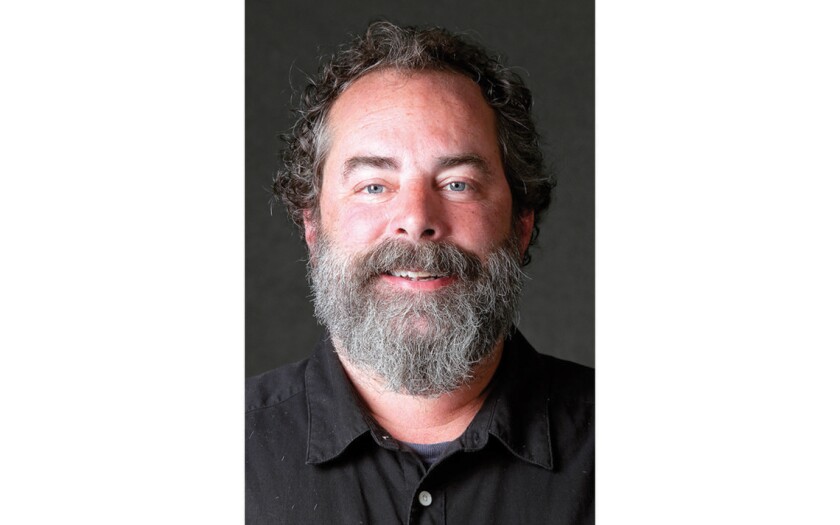 Here are some thoughts and predictions for 2023 in the post-COVID world of beer. Interestingly and not surprisingly, according to the Brewers Association, 83% of drinking-age Americans now live within 10 miles of a brewery, so it will not be a stretch to explore these trends.
This year's edition is bittersweet, according to the Brewers Association, our brewers trade organization, as 32%-34% of breweries in this country closed permanently during COVID.
There is optimism as there have been openings and many of our supply chain struggles have slowed down significantly. Unfortunately, speaking for my own beer hall in Canal Park, we have not yet reached pre-COVID patronage. We continue to be optimistic for many reasons, though.
I found these Minnesota-centric numbers on the University of Minnesota Extension website; it ran a study from 2019-2020.
Based on Extension's assumptions and the craft brewer survey, Minnesota's economy lost $186.6 million in economic activity from brewers due to COVID-19; 1,050 jobs were affected.
Craft breweries rely heavily on on-site sales, with survey respondents reporting 73% of sales made via their physical location.
Survey results show an 18% drop in sales across all breweries and a decrease in employment of 10% due to COVID-19 restrictions.
More than one-third (37%) of breweries did not make capital expenditure investments in 2020. The handful of breweries that made investments focused them on responding to COVID-19.
Many breweries changed their operational model in the face of declining on-site sales and increased demand for off-site sales. These changes came at a cost, which many breweries absorbed into their margins.
This is very accurate and material costs went north and many breweries had to send along some of that expense to customers.
So, let's begin with the educated guesses:
Non-alcoholic offerings have advanced. The market for NA beers has grown almost 2% during COVID, from 0.025%-2.5%. Brewers have stepped up their NA game by starting to make beer that tastes like beer with one-third or less calories and carbs and no alcohol. Breweries are opening in the U.S. that only make NA beer and have designed their recipes and breweries to specialize in this growth market.
Session and easy-drinking beers on rise
Enjoying lower-alcohol beers that can be imbibed in higher quantities during your favorite activities has a real upside. I think as people look at health issues, moderation in drinking will continue to rise in some parts of the country. These beers are tasty and fulfilling without the need to call a taxi or skip dinner because you took in 800 calories on two glasses of Imperial Stout.
Taprooms and beer halls rebound
Going to a brewery had become a destination night out. Taprooms are great places to enjoy what I call the three C's: community, casual, convivial. The good beer movement is uber local and the taprooms with their events, game playing and conversation offer a very bright future for generations of beer drinkers to come back and enjoy a great atmosphere with some great food.
Classic beer styles make comeback
With the influx of new styles and the IPA explosion, some older styles have been slightly out of the public's eye. Styles like Extra Special Bitter, Porter, German Wheat, Scotch Ale, Brown, Mild Ale, Stout and old-school Pale Ale will all see a comeback this year as more beer drinkers seek a return to these easy drinking classics. The slowdown in brewing caused some of the very trendy new beers to lose some spotlight. As a traditional brewer, I wholeheartedly support styles that have been around for hundreds of years.
Watch for single malt/hop beers
Much like brewing a fine lager, these take more time and skill. Pairing one malt and one hop variety is the art of brewing. Single-hop beers are common; we brew 10 or so. The perfect balance of a malt like Maris Otter paired with the grassy lavender and mild pepper notes of a hop like East Kent Golden would be one example. There are literally hundreds of fun pairings. Watch for these beers.
Following grows for pepper beers
Chili beers are a passion for me, I brewed one full-time for the last 25 years. These beers seem to have a cult following by a portion of beer enthusiasts — a bigger group than I expected. That's surprising. Pepper beers do not need to be hot and spicy; however, they do need to feature the aroma and flavor of the chili. They can range from green pepper notes to hints of the ghost pepper. They're some of the most fun beers to brew as each chili has its own character. Great with food and fun to use as a marinade on the grill.
Happy New Year to all and may 2023 be very good for you all.
Dave Hoops lives and works in Duluth and is a veteran brewer and beer judge. Write to him at dave@hoopsbrewing.com .